How self-service BI addresses the user adoption issue and builds BI success
No. The record's not broken. We've just got the same track on repeat – it's definitely the highlight of the album.
As the thumping chorus – What's the Key Metric for Measuring BI Performance? The rate of end-user adoption – pumps out into the crisp night air (no doubt disturbing our up-tight traditionalist neighbours), we ponder why certain audiences are yet to embrace this indoctrinating mantra.
Do we need to pump up the volume? Probably not – it's coming over loud and clear from where we sit. But, perhaps we need to explain how this particular melody became our favourite – a good backstory almost always heightens the sense of appreciation for any timeless tune.
It all began with self-service BI…
The rate of end-user adoption – that is, the number of people in an organization who have access to Business Intelligence (BI) software and actually use that software, and access the reports it generates on a regular basis, to help them make operational and strategic business decisions – should be the decisive yardstick with which to measure the success of any BI program. Why? Because if your BI solution is useful for achieving a desired goal, or satisfies a specific purpose, like any other product or service it will be embraced by your end-users. If it is perceived as awkward and unhelpful, like a one-piece bathing suit at a nudist colony, chances are it will be left to gather dust.
But how do you get there? With self-service BI – that's how.
According to a recent BeyeNetwork survey, 33 percent of respondents said that their BI team was entirely responsible for responding to the BI needs of the business. In today's fast-paced corporate information environments, this disconnect is unacceptable. Most BI programs collapse due to an inability to deliver relevant and timely information to end-users. Creating this type of multi-tiered information ecosystem is simply begging for failure, producing a barrier between users and their data. If those supposedly benefiting form the ability to access critical factual information are unable to customize that data to their specific needs, whenever they need it, then opportunities will be lost and the BI system's supposed beneficiaries will look elsewhere for their intelligence.
The latest IT Executive Outlook survey, conducted by TEKsystems and the Inavero Institute, also indicated that many organizations' BI deployments run the risk of establishing disconnects between the information generated and its recipients. According to the report, 47 percent of survey participants stated that they lacked confidence in the BI strategy of their organization, with 61 percent reporting that these misgivings stemmed from an absence of clear enterprise-wide strategy. A further 57 percent said that they had insufficient staff to effectively deliver planned reporting initiatives.
"IT leaders do not feel that IT, the business and the enterprise as a whole are in sync on the strategy or how to find the right talent to execute it," said TEKsystems Director, Rachel Russell, in the report findings.
Investing in self-service BI technology and establishing self-service BI practices, procedures and methodologies, effectively solves these issues by:
Reducing the burden on IT to create content, and therefore alleviating information bottlenecks and resourcing issues
Ensuring that end-users can customize reports, dashboards and explore BI content to guarantee relevancy and suit their just-in-time information requirements
Enabling enterprise-wide deployments and high rates of user adoption
Will CIOs embrace self-service BI or dance to their own tune?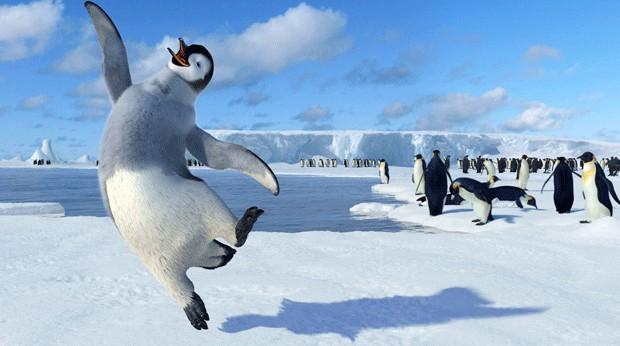 Obviously many organizations are seriously considering giving the widespread user adoption record – via self-service BI – a spin. Gartner's 2011 Magic Quadrant for Business Intelligence Platforms survey suggested that the self-service BI, or "data discovery", market is set to grow at over 30 percent a year for the next five years.
However, many CIOs will no doubt be torn in two directions over self-service BI. Some will see placing power in the hands of end-users as an assault on data quality and integrity, while others will be all-too-keen to embrace the speed, agility and elasticity of this emerging next generation approach.
But, it is inarguable that change is inevitable – and that's exactly why CIOs should turn to self-service BI with vigor, not trepidation. Traditional IT-centric BI tools and traditional waterfall BI development methodologies are outdated, incapable of catering for a wider business audience and its rapidly fluctuating information needs. Operating environments simply shift too quickly for a cumbersome IT-controlled content creation process to effectively handle. And, sometimes users only fully understand the types and quantities of information they need once an initial group of reports has been created. Hence, the ability to quickly change and alter deliverable BI content via ad-hoc report building functionality is critical.
The outcome: Self-service BI addresses rapidly shrinking "decision-window"
Recent 2012 research by Aberdeen Group – Picture This: Self-Service BI through Data Discovery and Visualization – found that 65 percent of business managers are having to make important business decisions in shorter timeframes. Unsurprisingly, the report found that constantly changing information needs was the number one driver behind organizations' decision to deploy self-service BI (49%). The report also found that business managers able to utilize new "visual discovery" or self-service BI software were 10 percent more likely to be able to "access information they need in the time required to impact decision-making" when compared to users of traditional BI products.
Further, the study found that self-service BI deployments significantly reduce strain on the IT department, reporting that organizations utilizing self-service BI software were able to manage 65 percent more end-users "with every supporting member of the IT staff". And, crucially, the report found that those organizations with self-service BI deployments experienced far superior IT-business collaboration – vital for sustaining the relevancy and timeliness of any BI program.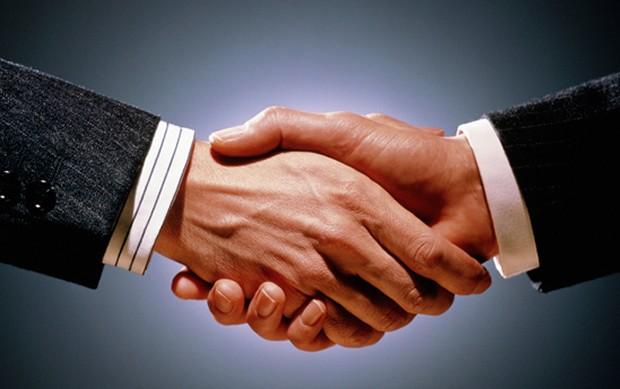 After all, as thought-leader Wayne Eckerson points out in his blog post Two Types of Self-Service, "One reason self-service business intelligence (BI) has been so elusive is that most vendors and BI professionals don't realize that there are two types of self-service BI they must support: one for information consumers and another for information producers." Eighty percent of Aberdeen survey respondents from self-service using organizations reported frequent IT-business collaboration. Just 49 percent of respondents utilizing traditional BI tools reported frequent IT-business collaboration.

Where to next?
So, is it time that you cracked a window and cranked up the volume on self-service BI and widespread user adoption?