Location Intelligence: Telling a story with your data
Graphical presentation expert (no, not Stephen Few for a change – but they are friends), Jonathan Koomey, was recently interviewed by TDWI's Linda Briggs in an engaging Q & A: http://tdwi.org/articles/2012/08/21/Data-Tells-a-Story.aspx
Koomey begins the interview by stating that Business Intelligence (BI) vendors aren't pushing the boundaries of best practice data visualization: "It's long past time for the insights of [Edward] Tufte and [Stephen] Few to make their way into all of the most widely used business intelligence tools".
Koomey's lament is a view that we too feel strongly about:
"Anecdotally, I have noticed few improvements in the general state of graphical display," continued Koomey. "What Tufte calls 'chart junk' is still more the rule than the exception, and abominations – such as bar charts with a superfluous third dimension that conveys no information – continue to be widely used.
"[Many vendors] still allow – and even encourage – the same appalling practices that have bedeviled this field for years… I've been surprised by how long it has taken for the industry to take these ideas [the accurate visual display of quantitative information] seriously."
We'd like to think that we might be the exception that proves Koomey's rule.
We're hoping that our upcoming Best Practices in Location Intelligence Webinar will help back that claim: REGISTER HERE >
But what's Location Intelligence (LI) got to do with Koomey's point about data visualization? Glad you asked.
Location Intelligence: Telling a story with data visualization
Koomey's overarching point about effective and proper data visualization is that its usefulness to decision-making resides in its capacity to "tell stories". Koomey elaborates, explaining that story telling is "how people learn best, so decide what stories you want to tell and choose graphs that support them. Your goal is to teach your listeners what you've learned".
So, how can data visualization, and more particularly LI, help BI to tell a more complete story?
Mercedes Benz: Oh so right (and left)
By story telling, Koomey refers to the ability to facilitate a process of two way communication, where information is accurately conveyed and its meaning effectively absorbed by the intended audience; reproduced as knowledge or understanding and acted upon to achieve a desired outcome. In the world of BI, that means achieving better, faster decision-making leading to competitive advantage.
This process is clinically known as cognition which, according to oxforddictionaries.com, is "the mental action or process of acquiring knowledge and understanding through thought, experience, and the senses." So, cognition refers to brain function.
Psychological research has indicated that the right portion of our brain is relational, responsible for processing and identifying visual and spatial concepts. The left half is analytic, systematically used for assessing and processing factual information, and solving concepts of logic.
In a recent advertising campaign, Mercedes Benz tried to convey the idea that its vehicles were designed to embrace both sides of your brain and personality – logic and passion.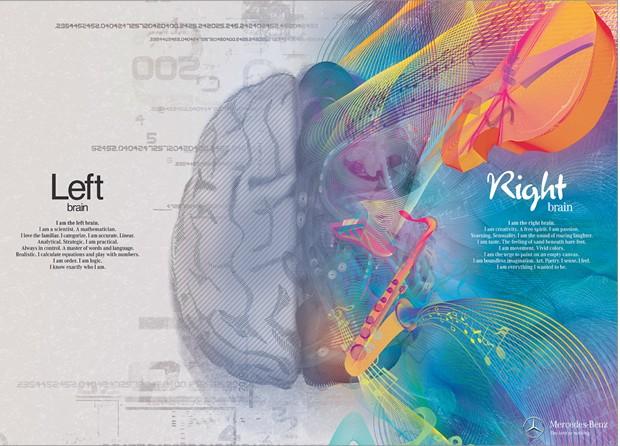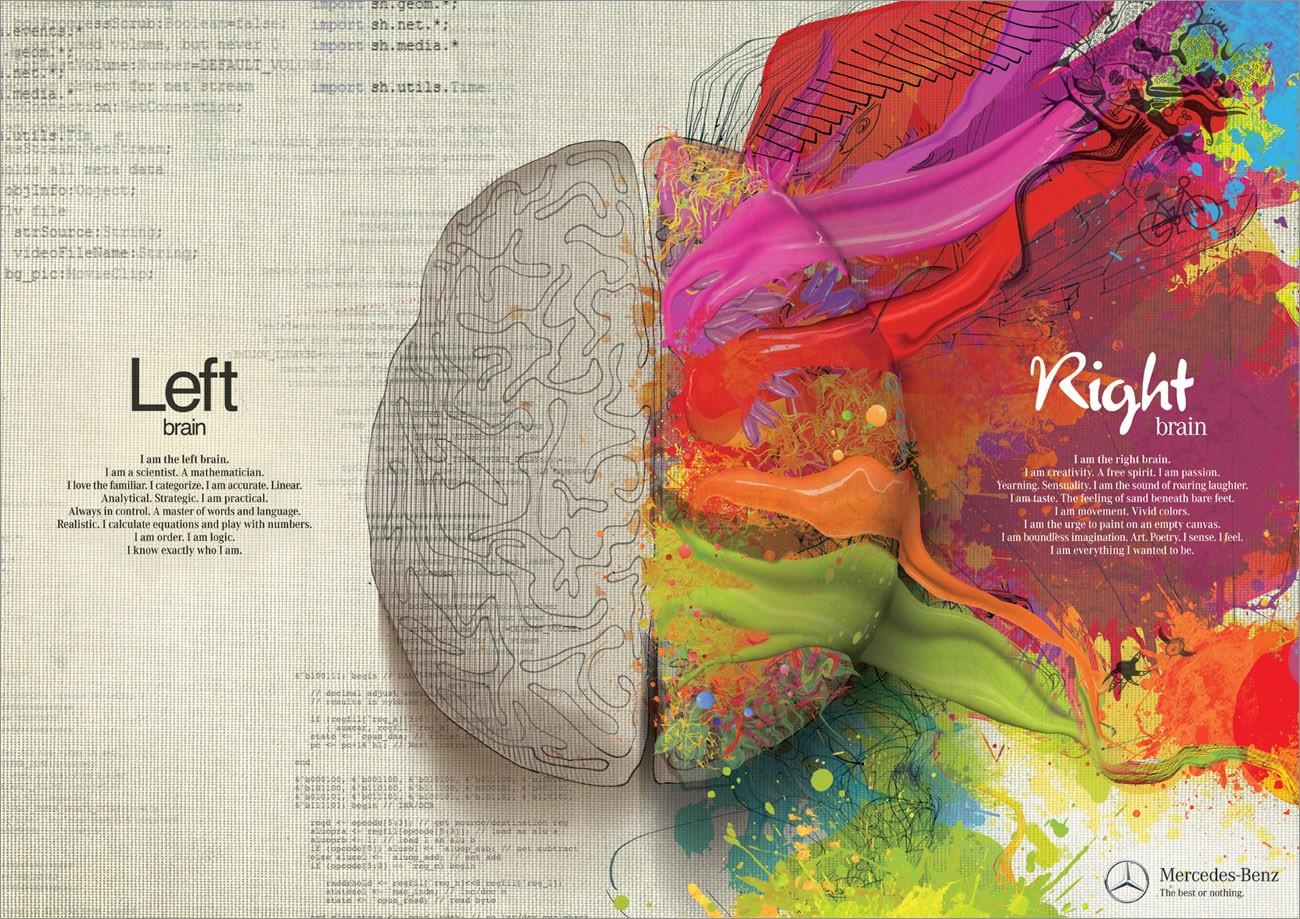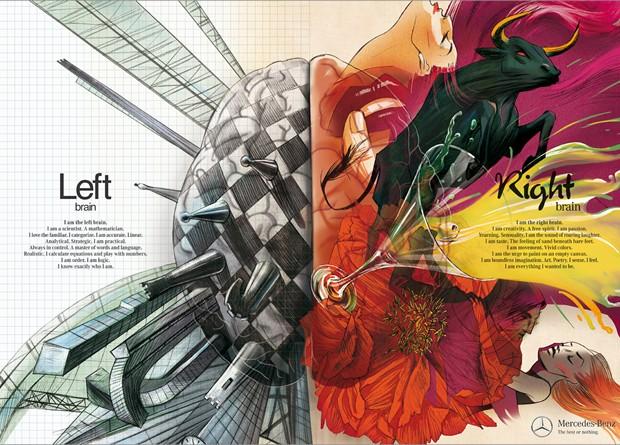 Straight BI – an enterprise software application used to report and analyze data in a range of formats – is an analytical type of software. The data visualization component of a BI solution is designed to help people turn that raw quantitative information into insight. This visual identification of trends and opportunities, to support fundamental decision-making, engages the right side of our brain – it is Yin to BI's Yang.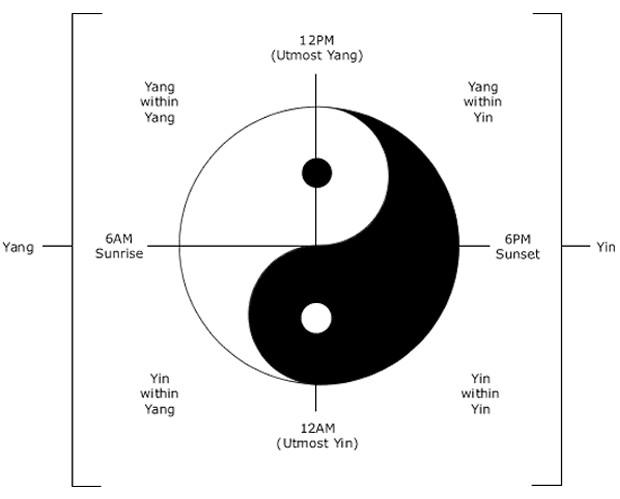 LI (apologies to those who endured repeat renditions of our definition!) – allows you to apply geographic contexts to business data by combining location-based data with traditional metrics captured within a BI system – it helps answer a business problem by providing geographic context to business data. LI also enables you to see, understand and act on new business opportunities by uncovering previously unidentified patterns in your data, or crucial spatial relationships between different data sources and types.
Simply put (for the purpose of this conversation), the reporting of organizational data is an analytical task that heavily engages the left-brain. Data visualization engages your right-brain to contextualize the hard facts. By visualizing the spatial element of your data, LI enhances the benefits of data visualization, engaging your right-brain to its fullest capacity to tell the most digestible and engaging story possible.
Location Intelligence: Making BI better, faster, strong
Whilst some people are more artistic and visually oriented learners (right-brained), and others acquire knowledge and understand concepts best through methods of logic and order (left-brained), both parts play integral roles in overall cognitive processing and information absorption.
As Mercedes intimated, a concept, idea or product needs to engage both sides of the brain to achieve optimal understanding or appeal.
Likewise (no matter your right or left brain orientation), the key to extracting accurate knowledge and deep insight from analytics is to effectively engage both hemispheres of the brain simultaneously. And that's exactly what LI helps achieve.
The ability for LI to fully engage your mind, leading to a clearer understanding and more applicable interpretation of the information gleaned from a BI system, is an obvious benefit. If you don't understand the information in front of you, how can you make the right decision and subsequently take the right action?
But optimal understanding doesn't just mean better; it also means faster. So why's faster so important in the context of enterprise reporting and decision-making?
Well, if it wasn't already obvious, recent 2012 research by Aberdeen Group – Picture This: Self-Service BI through Data Discovery and Visualization – found that 65 percent of business managers are having to make important decisions in shorter timeframes. The report also found that business managers able to utilize new "visual discovery" BI software were 10 percent more likely to be able to "access information they need in the time required to impact decision-making" when compared to users of traditional BI products.
Additionally, global consultancy firm Deloitte singled out "geospatial visualization" as a major technology enabler of modern business in it's Tech Trends 2012: Elevate IT for digital business report.
"Location is not only ubiquitous, but a meaningful and interpretable attribute," stated the report. "Creating visual, interactive, location-based models of complex data can multiply the power of data analytics. Organizations that combine the explosion of location-aware data with the power of geospatial analysis and wide accessibility of geospatial visualization can provide game-changing support for business decision making at levels never considered before."
Even the Head of Enterprise GEO EMEA at Google, Sanjay Patel, has argued that enterprise mapping technology is providing organizations with fresh perceptions that drive sales, improve customer relations and facilitate better business decisions.
"In the past, Geographic Information Systems (GIS), which are designed to capture, manage, analyze and present all types of geographically referenced data, were the preserve of large organizations, and typically used for projects such as oil and gas exploration," said Patel. "But now organizations across different sectors are recognizing the strategic value of geospatial data, and harnessing it to open up new marketing channels and opportunities for product development. Mapping technology is becoming a cost-effective way to capture, contextualize and analyze geospatial data much faster than wading through complex tables and written reports – crucially allowing them to combine and visualize different sets of data in order to spot patterns and connections that lead to better business decisions."
The bottom line?
LI empowers you to grasp the meaning of data more comprehensively, in less time, whilst enabling you to uncover deeper insights from your existing data.
Where to next?
Has your left-brain got it, but your right-brain still needs to see it to believe it? Register for our soon-to-be Best Practices in Location intelligence Webinar, and we'll show you how to identify your next big business opportunity.