Big Data and BI Best Practices: Webinar recording and slides
What? You didn't attend Yellowfin and Actian's spectacularly successful (if we don't say so ourselves) Big Data and Business Intelligence (BI) Best Practices Webinar?
Well, you're lucky on two counts:
We forgive you; just this once
We thoughtfully recorded the Webinar for your on-demand viewing pleasure
Big Data & BI Best Practices Webinar recording
Big Data & BI Best Practices Webinar presentation slides
Oh, and we also uploaded the in-depth – and mightily humorous (in parts) – slide deck to Slideshare; allowing you to move through the presentation at your own pace.
The growth – and growing importance – of Big Data analytics
Not only are people talking more about Big Data, there's simply a lot more of it. IBM estimates that 90 percent of the data in the world today was created in the last two years. Now that's serious growth! But, more critically, modern analytics technologies are empowering organizations to capture, collate and explore data of greater volume, variety and velocity, to effectively support business outcomes.
As Colin White, President and Founder of BI Research, said in a recent interview in relation to Big Data, "It's time to move from Big Data management to Big Data analytics – it's what you do with the data that matters."
And if you needed any evidence that Big Data projects support tangible business improvements, 84 percent of organizations actively leveraging Big Data claim that they can now make better decisions as a direct result of that investment (Avanade).
"Now, we believe that there is very real value that can be achieved by capturing, analyzing and applying growing volumes of actionable data to clearly defined business objectives. But, carefully outlining realistic benefits, and the necessary steps required to achieve the specific benefits sort in each use case, is essential. That's what this best practice Webinar series is all about – avoiding Big Data hysteria and understanding its true usefulness."
– Yellowfin CEO, Glen Rabie
What will you learn?
The Big Data & BI Best Practices Webinar, and associated slides, examines the phenomenal growth in business data and outlines strategies for effectively, efficiently and quickly harnessing and exploring 'Big Data' for competitive advantage.
Watch this Webinar to discover:
What Big Data means for you
The best practices for analyzing and monetizing Big Data
Tips for communicating insights attained from Big Data
If this sounds like you, then tune in…
You want to act on more data and data types in shorter timeframes
You want to understand the steps involved in achieving Big Data success – both front and back end
You thought that taking action from Big Data was too costly
"If you think that you and your company could benefit from understanding how to better leverage your growing data assets, then this Webinar is a must."
– Vectorwise General Manager, Fred Gallagher
Come on, it wasn't that engrossing, was it?
Think we're blowing our own trumpets a little too hard? That's understandable. But, the hard facts don't lie. In conjunction with a swathe, no – a trove, of positive feedback, stellar audiences tuned in from around the globe:
From the comfort of their lounge;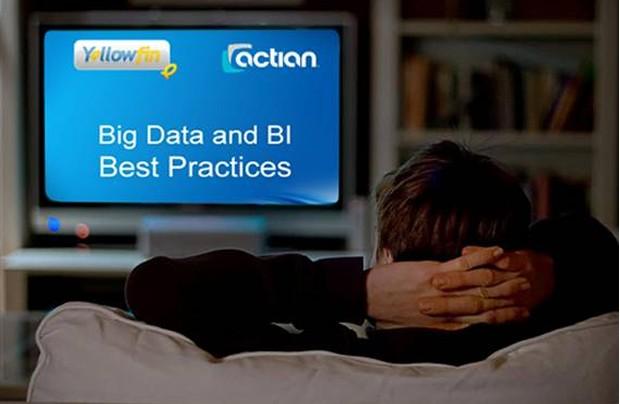 In the world's most forward-thinking boardrooms;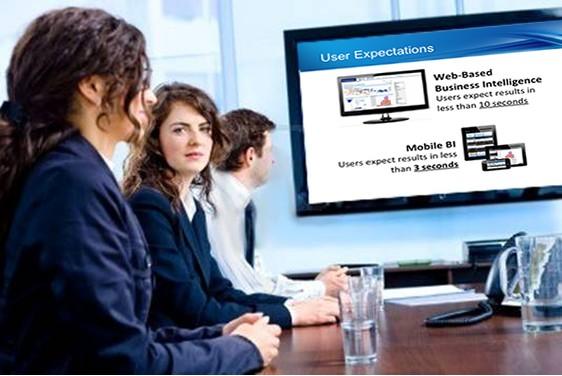 From packed auditoriums to the echoes of plentiful plaudits and rapturous applause;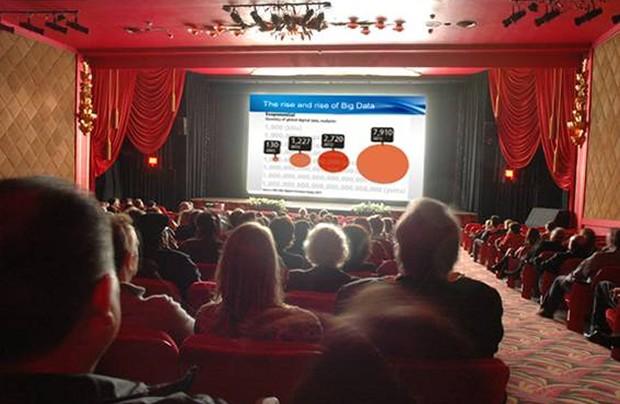 And in sold-out stadiums,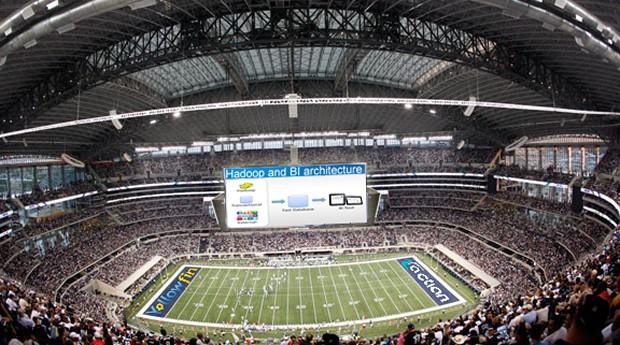 To find out how to transform their bourgeoning data assets into prized knowledge, to support organizational goals, and drive business value.
Like to find out more?
Yellowfin
Please don't hesitate to contact us for additional information. If you haven't yet had a personalized demonstration of Yellowfin 6.1, simply register your details HERE >
Actian
If you'd like to find out more about Actian Corporation, and its recording breaking analytical database, Vectorwise, go HERE >
Want to start a conversation? Register your details HERE >
Stay in touch
Stay in touch via the Yellowfin LinkedIn Group and Vectorwise Linkedin Group, and for regular news and updates, follow Yellowfin (@YellowfinBI) and Actian (@ActianCorp) on Twitter.
We look forward to speaking with you further about making BI faster and easier.
Best regards,
The teams at Yellowfin and Actian