Yellowfin wins Global Growth category at 2012 Cool Awards
International Business Intelligence (BI) vendor, Yellowfin, has been recognized amongst Australia's must successful and 'cool' businesses, winning the Global Growth category at Anthill Magazine's 2012 Cool Company Awards.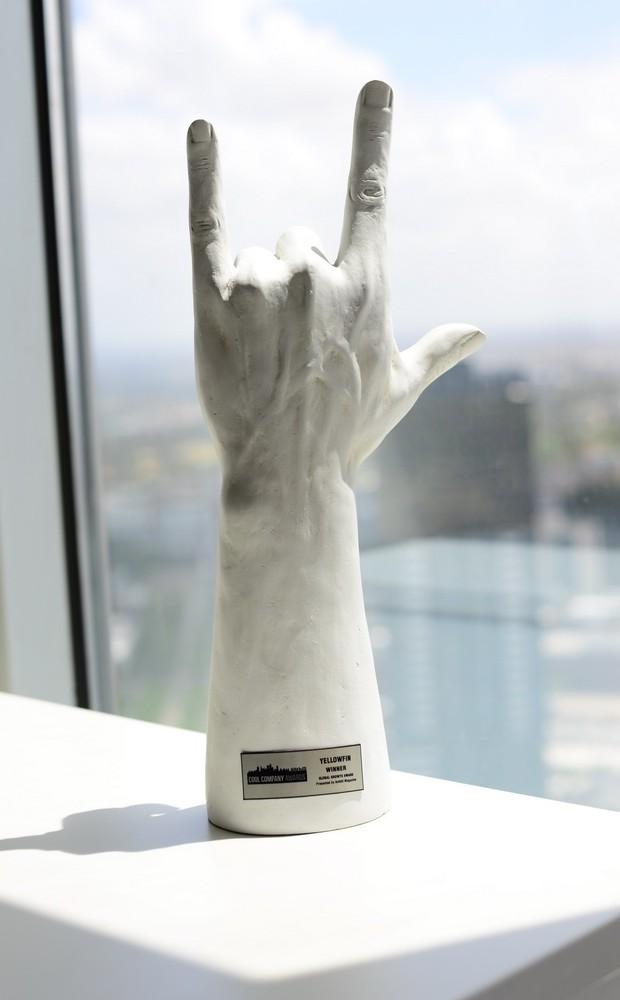 The Global Growth Award is bestowed upon an Australian company that has achieved outstanding global growth, or demonstrated the potential to expand outside its traditional boundaries and grow globally, through innovative or entrepreneurial means.
"Yellowfin's unique product and company culture has helped to differentiate us from competitors, and we're now reaping the benefits of that distinctive approach through expansive company growth and industry recognition," said Yellowfin CEO, Glen Rabie. "This award validates our approach to the Business Intelligence marketplace, and renews our mandate to keep making Business Intelligence as easy-to-use and accessible as possible for people of all business backgrounds."
Over 700 aspiring 'cool companies' were nominated for the 2012 awards, making 'The Cools' one of Australia's largest business award programs.
"Taking on the world market is invariably 'cool'", said Anthill Magazine Editor-In-Chief, James Tuckerman, in relation to Yellowfin's Global Growth Award win.
The Cool Company Awards, now in its seventh year, is a national program that was developed in 2006 to recognize Australian companies that are doing things differently to bring about positive change.

"The Cool Company Awards are extremely egalitarian," said Tuckerman. "Judging takes into account far more than mere business variables, such as revenue and wealth. The criteria are geared to consider other qualities, from the disruptive nature of the product or service to the culture of the organization."
The 2012 Cool Company Award winners were announced at an event in Melbourne on 6 December 2012.
-END-
What are Cool Company Awards?
The Cool Company Awards were launched in 2006 as a way for Anthill Magazine to publicly acknowledge and celebrate Australian organizations that are doing things differently to bring about positive change. In its seventh year, the awards attracted nominations from over 700 organizations, making it among the largest business award programs in Australia.
About Yellowfin
Yellowfin is a global Business Intelligence (BI) software vendor passionate about making BI easy. Yellowfin is headquartered and developed in Melbourne, Australia, offering a highly intuitive 100 percent Web-based reporting and analytics solution. Founded in 2003 in response to the complexity and costs associated with implementing and using traditional BI tools, Yellowfin is a leader in mobile, collaborative and embeddable BI as well as Location Intelligence and data visualization. For more information, visit www.yellowfinbi.com
What is Anthill Magazine?
AnthillOnline.com is a digital business magazine that celebrates creativity, inspiration and commercial ingenuity, providing a fresh, exciting and practical perspective on Australian business in a global world. It is home to the Cool Company Awards, the 30under30 and the Smart 100. It's where ideas and business meet.
What is Business Intelligence software?
Business Intelligence (BI) refers to a broad range of computer software applications and tools used to report, analyze and present data in a range of formats, to help businesses identify trends and opportunities, and support fundamental decision-making.
For further media information, interviews, images or product demonstration, please contact:
Lachlan James, Communications Manager on +61 03 9090 0454, 0431 835 658 or lachlan.james@yellowfin.bi
For regular updates and news, follow Yellowfin on Twitter (@YellowfinBI), LinkedIn (Yellowfin Business Intelligence), or email pr@yellowfin.bi to subscribe to Yellowfin's free e-newsletter.