Top Business Intelligence predictions for 2013 (Part Two)
Last week, in our blog post Top Business Intelligence predictions for 2013 (Part One), we called upon some of our favorite heroes to explain our just-in-time foray into the ever-popular pastime of Business Intelligence (BI) crystal-ball-gazing.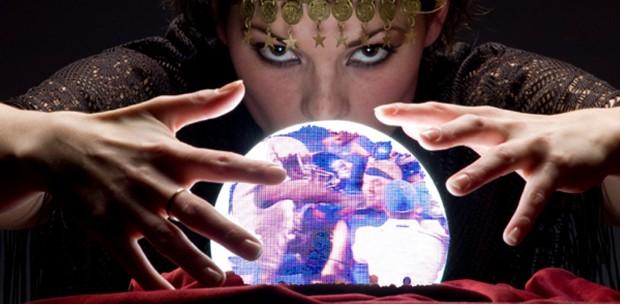 As outlined, our predictions spawn from two overarching trends, which are set to encapsulate and define BI in 2013. This year, the major advancements of the BI industry will result from the maturation and convergence of the industry's most prominent developments.
The first installment of this predictive blog series forecast that BI usage would explode; BI adoption would subsequently surge; 2013 would not be the year Excel 'kills' BI; and Mobile BI would transition from a point of differentiation – embraced by leading BI deployments – to a 'must have' checklist item for organizations serious about their BI implementations.
The second part of this prognostic saga focuses on the growth of cloud-based analytics exploration.
5. The cloud will begin to change the way that people approach BI
There's been a lot of noise over the past few years about the cloud, and how it will affect the way in which organizations approach BI. Up until now, it's been just that – noise. However, a recent Cloud Based Business Analytics Market report by MarketsandMarkets suggests that we're about to see a little less conversation; a little more action.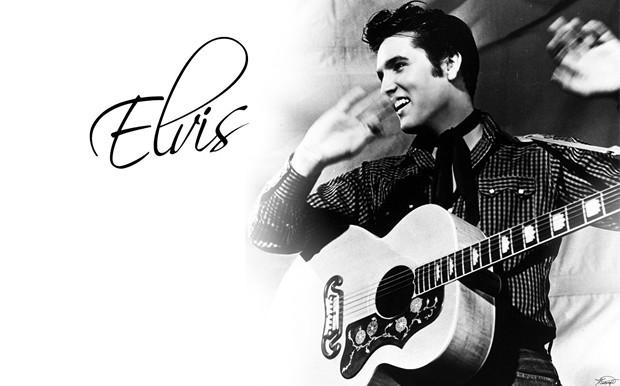 According to the study – which analyzed major marketplace drivers, obstacles and opportunities throughout Europe, Africa, Middle East, North America, Latin America Japan and Asia-Pacific – the global cloud-based BI market is set to grow from $5.25bn to $16.52bn between 2013 and 2018, at an estimated Compound Annual Growth Rate (CAGR) of 25.8%. Gartner's most recent Hype Cycle for BI also identified cloud as one of the four biggest trends to affect BI in 2013. IDC's Chief Analyst, Frank Gens, also espoused the growing importance of cloud services in relation to business analytics when presenting the 10 top-level trends and issues IDC predict will shape the global IT industry in 2013. Industry expert Howard Dresner named the cloud as one of five key areas shaping the emergence of "new BI". And the Security for Business Innovation Council identified cloud computing as one of four innovative technologies to transform enterprise IT in 2013, as did CIO Magazine's most recent CIO Tech Poll: Economic Outlook report. Sensing a theme here?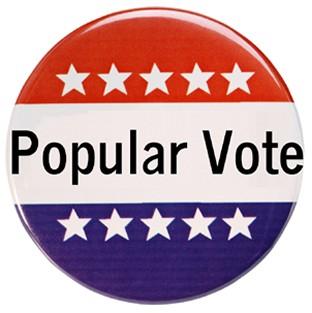 Senior analyst for Telsyte, Rodney Gedda, echoed that sentiment, predicting that many more CIOs would turn to cloud-based BI strategies because of the recent maturation of SaaS BI technologies.
"The challenge in 2013 will be getting a unified view of the business with more cloud service in use and more options for data extraction from devices," Gedda told ARN magazine. "BI delivered as SaaS is also one to watch now the technology to make it happen has matured."
These results are validated by findings from TechTarget's 2012 Cloud Pulse survey, in which over 50 percent of participants said they were currently using cloud-based IT services and applications. Thirty-two percent of the 643 survey respondents said that they were currently using cloud IT services for BI and analytics. A further 24.5% of respondents said they planned to use the cloud for BI and data management within the next six months – a 17.1% increase on the number of positive responses to the same question in the 2011 Cloud Pulse survey.
Whilst more uncommon, some research firms believe that 2013 will see an outright surge in the adoption of cloud solutions within the business analytics market. Research from Saugatuck Technology found that 13 percent of organizations worldwide already have some form of cloud-based BI solution in place, predicting that figure to leap to 44 percent by the close of 2013 – a CAGR of 84 percent.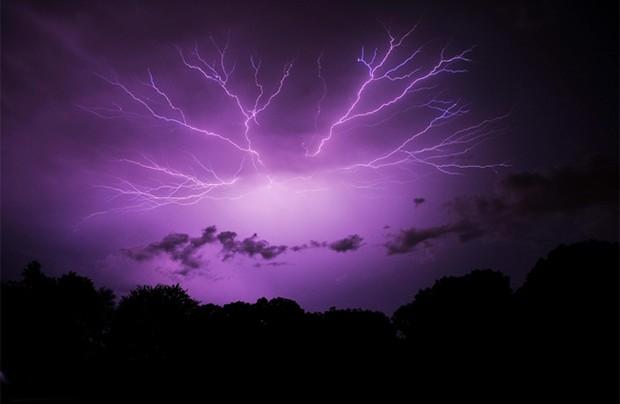 Saugatuck explained this predicted spike in adoption by pointing to the ongoing cost savings potential of SaaS BI: "Continuing economic uncertainty – and emphasis by business leaders on low-cost, high-impact, measurable business improvement – has resulted in IT leaders focusing on cost-effective, scalable, and quickly-implemented cloud-based solutions."
This significant uptick seems likely to be underpinned by the continued emergence of Big Data and development of a broad range of cloud computing technologies. Organizations are now seeking alternative ways to manage the expense of more traditional BI deployments, and the underlying data sources that feed them, as their data assets begin to balloon.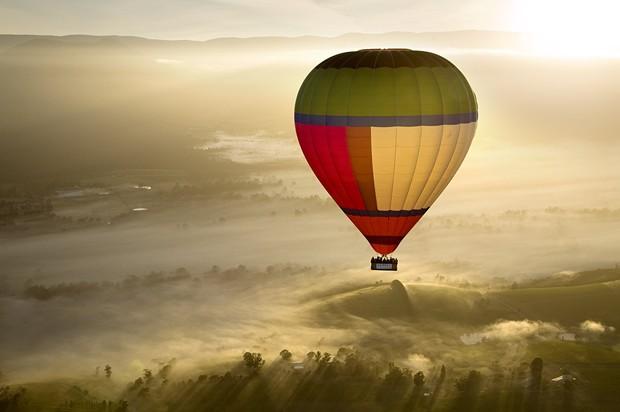 The emergence of Big Data drives cloud-based business analytics market
Many organizations have already turned to SaaS-based options for simple and easy management of their data – think Salesforce, NetSuite, ZenDesk, Eloqua and Intacct. So the volume of SaaS-based data, and number of SaaS-based applications utilized to store that data is growing rapidly. Why is the volume of SaaS-based data, and number of SaaS-based applications, growing? Because organizations across all major industries are now capturing and attempting to report off more data, and more data types, than ever before. And what's led to this growth in data? The simultaneous growth of existing data sources and proliferation of new data sources and types – that's what. In fact, IDC indicates that the total volume of data we're collecting is skyrocketing. In 2009 enough data was created to fill a stack of DVDs reaching to the moon and back. IDC predicts that stat to grow 44 times over by 2020.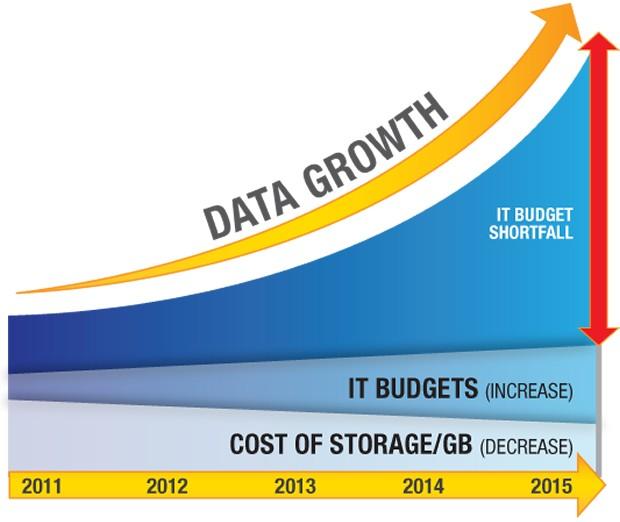 We're also capturing more data than ever before because the relative costs of data capture, storage and analysis have decreased considerably, and new technologies exists to leverage the potential insights. The cloud has played a big role. But why has the increase in the amount of data produced and collected resulted in an upsurge of data stored in the cloud and SaaS applications? Simply put, the benefits of SaaS are clear – faster time to value, increased agility, and few ongoing strains on IT resources. Forrester Research has demonstrated that the use of SaaS applications is booming, estimating the global SaaS market to grow three times over by 2016, with SaaS applications accounting for 15 percent of enterprise application purchases by 2015. The number of SaaS-based applications now numbers more than 2,500, forecast to be growing five times faster than traditional applications (Bloor Research).
Big Data + cloud = BI headache
However, the short-term growth in cloud-based data, and the number of SaaS-based applications, will also cause a major headache for those attempting to analyze organizational data with BI technology for competitive advantage.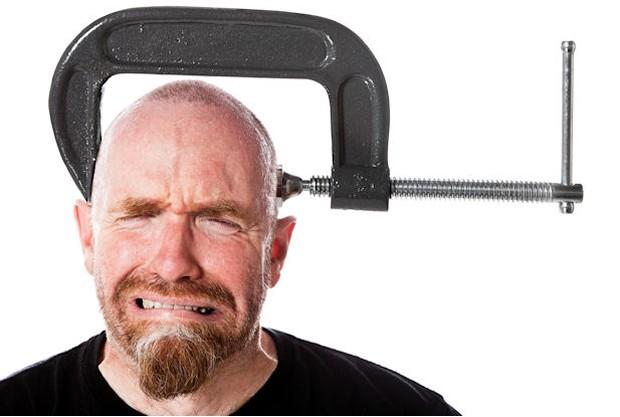 All that SaaS-based data, siloed in all those cloud-based applications, means those disparate data sets are becoming devalued – it's difficult to collate for the purpose of reporting and analysis. According to a recent survey of IT executives by Dimensional Research, two in three organizations are experiencing issues integrating data between SaaS applications. Without the ability to access and integrate SaaS-based data for the purpose of reporting, many organizations will have wasted a lot of time and money collecting in-actionable information. An IBM / MIT Sloan Management Review survey of over 3,000 executives highlighted this issue, revealing that 60 percent of organizations collect more data than they can effectively use.
Security concerns will temper cloud adoption for the purpose of reporting and analytics
Whilst the cloud-based business analytics market will experience strong growth throughout 2013, the same well-publicized concerns will prevent this niche market from exploding. According to research collected by managed services provider, Claranet, and published on computerweekly.com, 45 percent of IT decision-makers remain concerned about releasing critical business information into the cloud and the subsequent potential for that data to be publicly exposed via security breaches.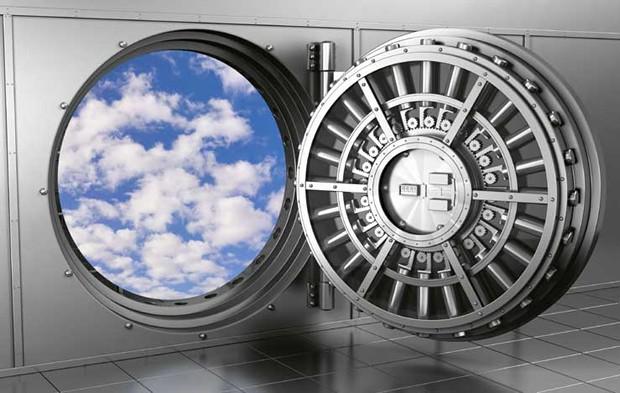 Importantly, the survey of over 250 senior IT executives found that only 10 percent considered the cloud an unproven technology.
Where to next?
Attempt to contain your unfettered excitement before we conclude our BI prophesizing for 2013 in next week's post.