Webinar event: Making BI & Partnering Easy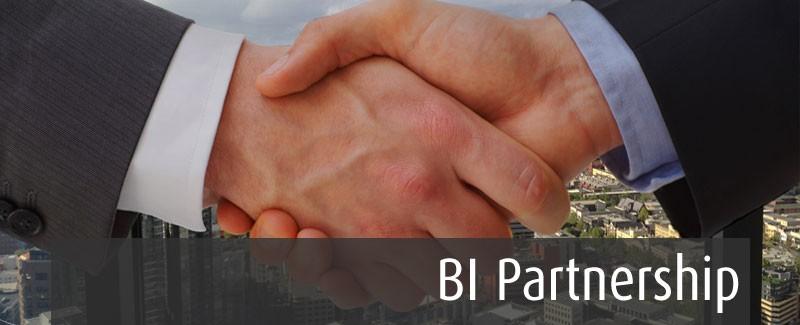 Dedicated resellers like you make up over 70% of our business. We know what you need to achieve success.
And because your success is ours too, you can be sure that we'll always work hard to deliver you the standout software and support you need to win new business fast.
Join us for our upcoming Making BI & Partnering Easy Webinar to discover a fresh approach to Business Intelligence (BI) that you and your customers will love.
When and How
This concise forty minute Webinar will take place Thursday 21 November 2013, 4:00PM – 4:40PM, (USA and Canada) EST.
But places are limited, so reserve yours now!
What you'll learn
Register to find out how Yellowfin can give you what you want.
You want software that:
You know you can sell quickly and easily
Helps you create more business opportunities with new and existing customers, by meeting and exceeding their expectations
Is simple and easy-to-use, reducing your in-house training requirements
You want a software vendor who:
Gets you to market and winning deals quickly with great marketing, sales and product support
Offers you a generous share of revenue from all license sales
Leaves all the services revenue to you
You want a BI solution that is loved by analysts, media and customers:
Analyst recognition: Ranked #1 'Dashboard' vendor in BARC's 2012 global The BI Survey 12, and #1 overall in Howard Dresner's 2013 worldwide Wisdom of Crowds Business Intelligence Market Study
Media recognition: Information Management's 2012 Top 40 Vendors to Watch list
Customer satisfaction: "Yellowfin is the only BI application we found that delivers on the promise of 'actionable insight', makes BI more intuitive, is collaborative and is so compatible on mobile devices" (Matt Cowie, Director of Sales, Ecommbi)
You want better BI and a partnership on which you can rely. You need Yellowfin.
"If you are looking for a user-friendly tool with collaborative and mobile capabilities that I refer to as the next generation of BI software, take a look at Yellowfin"
– David Menninger, VP & Research Director, Ventana Research (Analyst)
"Elevating BI usefulness while keeping it simple is where the industry is going, and Yellowfin is gathering a reputation for both"
– Jim Ericson, Editorial Director, Information Management (Media)
"The ease of doing business with Yellowfin was the deciding factor for us to partner with Yellowfin"
– Leon McNamara, CEO, Latitude (Partner)
Please note: After registering, you will receive a confirmation email containing information about joining the Webinar.
Following the Webinar, attendees will receive a copy of the presentation slides and a recording for on-demand viewing.
We look forward to seeing you there.
Best regards,
The team at Yellowfin