Yellowfin: Supporting your BI & analytics needs – no matter where you are!
Growth
Well, it's no surprise that our client base is increasing rapidly. And this growth is good for everyone, right? Well, not everyone (if you ask my wife).
Responding to demand with caffeine and South Africans
As you can image, the support team is under even greater pressure to respond in a timely fashion. But, how can we do it? How can we keep-up with your Business Intelligence and analytics needs? It's not possible, is it?
Yes, yes it is!
Our newest support member in South Africa, combined with our choices of decent coffee downstairs, means that we're still going strong.
Response times: Brought to you by robots and cats
But sadly no; we are not auto-response robots. Though, it would be nice to have a robot… or even a cat…
On that note, now is a good time to discuss our support process that makes our response times possible:

1. Got a question?
Have a look at our Support Forum >
It contains a list of frequently asked questions and 'How To' examples. Still can't find what you're after? Simply post your own query, and we'll get back to you shortly.
2. Unlucky and have an error?
Send an email to support@yellowfin.bi with a description of your issue.
3. Have a critical problem?
Have a critical problem that's stopping you from logging into Yellowfin to produce that report for this mornings meeting? Give us a call: +61 3 8617 4910 (international), 1300 651 071 (Australian).
Process, process, process… and cats…
By following the above process, and also checking our online documentation on our wiki, you'll get the answers you need faster – and help us to deliver you the most effective and efficient support program possible.
Also, we now have a new 'Getting Started' page – which is proving to be very useful for newer clients.
If you have any feedback or comments on our process, please email it through to support@yellowfin.bi. We read every email and take feedback seriously.
With the rush of queries that are bound to come with the release Yellowfin 7.0, it's time to start looking for a bigger mug, or getting an obedient cat.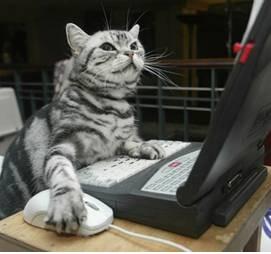 Thanks,

David Registro – 'that support guy'