Yellowfin 7 launch Webinar: Beautiful, Balanced & Brilliant Business Intelligence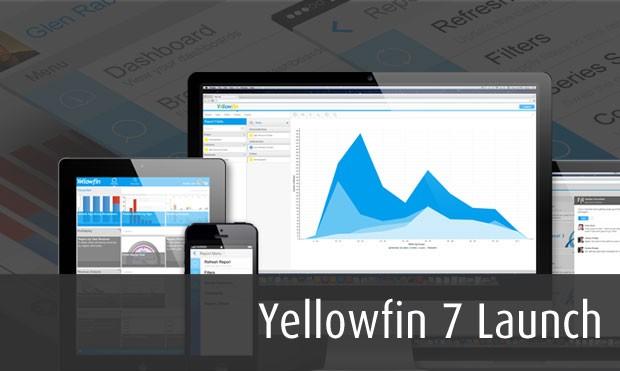 We believe that Business Intelligence and Analytics should be easy. Our mission is to develop software that is:
Simply beautiful and incredibly easy to use
A fine balance between the needs of self-service users and enterprise IT
A brilliant analytical experience that creates real insight for our users
We're proud to say that, with our latest software release Yellowfin 7 – aka 'Magnum', we've made a quantum leap towards achieving our vision.
Attend the Launch Webinar.
Attend our launch Webinar to find out how Yellowfin, with its stunning User Interface, is making enterprise-wide data discovery possible.
When and How?
There are three separate hour-long Webinars, introduced by Yellowfin CEO Glen Rabie, scheduled throughout Monday 25 and Tuesday 26 November for your convenience.
But seats are limited, so reserve yours now!
Register for a session now by clicking on a link below:
Webinar 1 (
Best time for Americas
)
Mon, Nov 25, 2013, 4:00PM – 5:00PM, (USA and Canada) EST
Webinar 2 (Best time for Asia-Pacific)
Tues, Nov 26, 2013, 2:00PM – 3:00PM, Australian EDT
Webinar 3 (Best time for Europe)
Tues, Nov 26, 2013, 10:00AM – 11:00AM, London GMT

Please note: After registering, you will receive a confirmation email containing information about joining your chosen Webinar.
Following the Webinar, attendees will receive a copy of the presentation slides and a recording for on-demand viewing.
Our Pledge: Yellowfin 7 supporting men's health issues
By registering for the launch of Magnum (Yellowfin 7), you'll also be helping to raise funds to combat important men's health issues, such as depression and prostate cancer. For every participant, Yellowfin will pledge $10 to the Movember Foundation.
What's the deal with Magnum and Movember? Find out HERE >