El Software de Inteligencia Empresarial y Análisis de Yellowfin Elegido Producto de Tendencia para el Año 2014 por la DBTA
12 December, 2013
El proveedor de Inteligencia Empresarial global (BI) y software analítico, Yellowfin, ha sido nombrado como parte de la lista "Trend-Setting Products in Data" (Productos que Marcan Tendencias en relación con el manejo de Datos) que ha realizado la revista "Database Trends and Applications" (DBTA) para el año 2014.
Los productos fueron seleccionados basándose en su singularidad y su importancia en el campo de la administración y análisis de datos.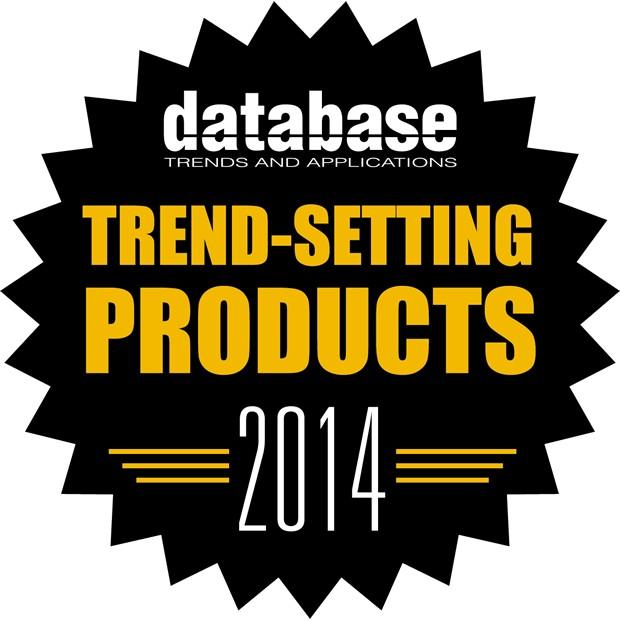 "Hemos creado esta lista para realizar el trabajo pesado que antes tenían que hacer los negocios, destacando los productos que realmente están transformando la industria de la administración de la información", ha dicho el editor del grupo que publica la DBTA, Thomas Hogan. "Las nuevas soluciones de Inteligencia Empresarial, como las que ofrece Yellowfin, que proporcionan un acceso más rápido y fácil a información práctica, están representando un papel crucial a la hora de ayudar a una organización a darse cuenta del valor real que tienen sus datos".
El CEO de Yellowfin, Glen Rabie, ha dicho que la inclusión de Yellowfin en la DBTA del 2014 publicada por la revista "Trend-Setting Products in Data" es un reflejo de la dedicación que ha demostrado este proveedor para alcanzar su objetivo de "hacer que la Inteligencia Empresarial sea sencilla" y de su enfoque centrado en el mercado de la rápidamente creciente industria de la Inteligencia Empresarial.
"Hemos trabajado sin descanso para que los beneficios de los sistemas analíticos e informativos de la Inteligencia Empresarial sean accesibles a la mayor cantidad de usuarios posible de todos los ámbitos, independientemente de sus habilidades técnicas", ha dicho Rabie. "Nuestros clientes y el mercado de la Inteligencia Empresarial han destacado la necesidad de una tecnología de Inteligencia Empresarial que se centre más en el consumidor y en sus necesidades y que permita que los procesos de toma de decisiones colectivas se realicen de forma más rápida y fácil, independientemente del momento y el lugar donde se encuentren sus usuarios.
"Se trata de poner el poder de la Inteligencia Empresarial en las manos de tanta gente como sea posible, y permitirles extraer y aplicar las conclusiones que se pueden derivar del análisis de los datos con el menor de los esfuerzos. La habilidad de Yellowfin para cubrir esas necesidades ha hecho que toda la comunidad vinculada a la Inteligencia Empresarial tome nota de su trabajo".
La editora jefe de DBTA, Joyce Wells, ha dicho que el reto al que tienen que enfrentarse las organizaciones en el ámbito del manejo de los datos nunca ha sido mayor, y que están empezando a surgir productos nuevos e innovadores para hacerse cargo de la creciente demanda existente a este respecto.
"Actualmente, las organizaciones necesitan manejar muchos más datos, que fluyen con mayor rapidez y que proceden de fuentes mucho más variadas que antes", ha dicho Wells. "Simultáneamente, están experimentando una necesidad cada vez más acuciante de extraer conclusiones de esos datos rápidamente para que apoyen aquellas decisiones que se deben tomar a tiempo real, al mismo tiempo que se mantienen los estándares de control de datos y su disponibilidad en todo momento.
"Para ayudar a las organizaciones a manejar y extraer conclusiones en los ambientes llenos de datos en los que se mueven las organizaciones hoy en día, están apareciendo nuevos productos que pueden llenar este vacío".
La "Big Data Opportunities Survey" (la Encuesta sobre las Grandes Oportunidades en el mundo de los Datos) que realizó Unisphere Research en 2013 demostró que más de un tercio de sus 304 encuestados (el 36%) necesitan un rendimiento más rápido en las consultas, mientras que el 43% indicaba que necesitaba un acceso más rápido a grandes bases de datos.
La lista de la DBTA del año 2014 de la revista "Trend-Setting Products in Data" se realizó a través de una investigación intensiva realizada por el equipo editorial de DBTA. La selección de este año se puede consultar en el siguiente enlace: http://www.dbta.com/Articles/Editorial/Trends-and-Applications/Trend-Setting-Products-in-Data-for-2014-93459.aspx
– FINAL –
Sobre Database Trends and Applications
"Database Trends and Applications" (DBTA), publicada por Information Today, Inc., es una revista bimensual que presenta los análisis de las tendencias más avanzados y estudios de caso en el ámbito de la administración de la información, desarrollada por un equipo que tiene 25 años de experiencia en la cobertura de este mercado. Visita la página DBTA.com para obtener la información necesaria para poder suscribirte. DBTA también presenta investigaciones pioneras de una profundidad y una perspectiva sin parangón, a través de su grupo, Unisphere Research.
Sobre Yellowfin
Yellowfin es un proveedor global de soluciones de Inteligencia Empresarial (BI) y software analítico, cuyo objetivo es hacer que la Inteligencia Empresarial sea fácil. Yellowfin tiene su base en Melbourne, Australia, donde se desarrolla, ofreciendo soluciones enormemente intuitivas y con base 100% web para la realización de análisis e informes. Fundada en el año 2003 como respuesta a la complejidad y a los costes asociados con la implementación y el uso de las herramientas tradicionales de la Inteligencia Empresarial, Yellowfin se ha convertido en la empresa líder en soluciones móviles, colaborativas e integradas vinculadas a la Inteligencia Empresarial, así como con la Localización Inteligente y la visualización de datos. Para obtener más información, por favor, visita la página web www.yellowfinbi.com.
Para obtener más información, concertar entrevistas, recibir imágenes o tener acceso a demostraciones del producto, por favor, ponte en contacto con:
Lachlan James, Director de Comunicaciones, en el número +61 (0)3 8617 4954, +61 (0)431 835 658 o en la dirección lachlan.james(arroba)yellowfin.bi
Para obtener actualizaciones de forma regular y las últimas noticias disponibles, conviértete en seguidor de Yellowfin en Twitter (@YellowfinBI), LinkedIn (Yellowfin Business Intelligence) o envía un email a la dirección pr(arroba)yellowfin.bi para suscribirte a la newsletter gratuita de Yellowfin.