Bringing the "humanity" back to Business Intelligence
Think Tank, Yellowfin's annual Business Intelligence (BI) conference, brought BI enthusiasts, clients and partners – from around the world – to Melbourne to learn, share and network across two days (Monday 26 and Tuesday 27 May 2014).
Partnered with Yellowfin since its embryonic days, BI and Data Virtualization experts, Blacklight Solutions from Austin Texas, again ventured Down Under for the second iteration of Think Tank.
In 2013, it was Blacklight mainstay and Data Current inventor, Chance Coble, who made the trek to Think Tank. On this occasion, Blacklight Principal, Lauren Guilbeaux, graced us with her presence and insights, outlining how businesses are using emerging Data Virtualization practices to solve real business problems.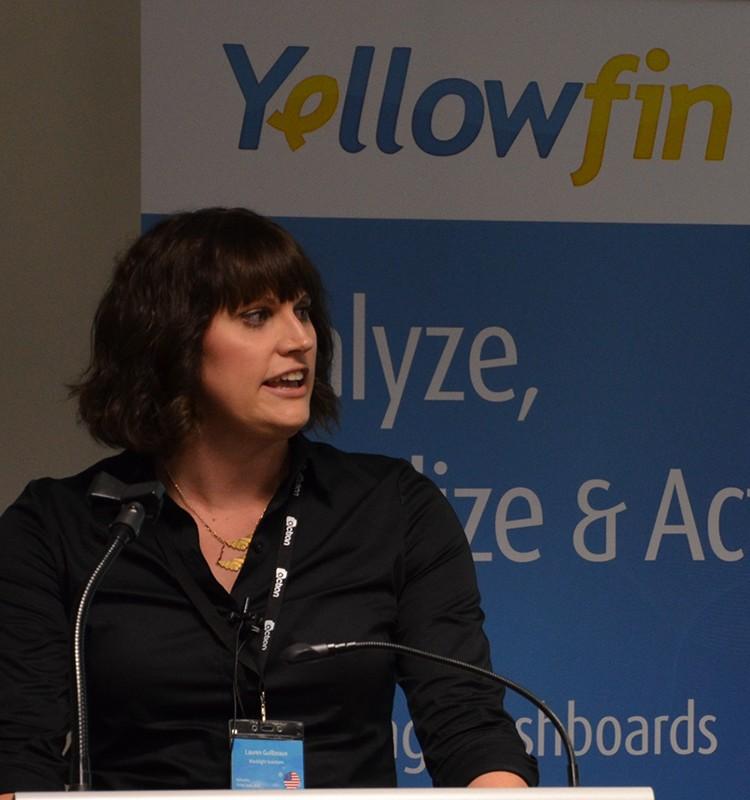 But, it wasn't just her presentation – Data Virtualization: What is it? Who does it? And why do it? – that left an impression on us. It was her high praise for Think Tank 2014 and the Yellowfin crew too.
In her Notes from Think Tank 2014 blog post, written from the scant comfort of a departure lounge in Melbourne airport, Guilbeaux recounted the "sensory overload" that was her ten-day "whirlwind" Australian tour:
"The main takeaway that I go home with is that the element which makes Yellowfin unique and special is not merely a great user experience, it's not only innovative visualizations, it's not actually the software at all, it is honestly the people.
"This group of people at Yellowfin is special because they truly care. They care about their customers, they care about their partners and they care about the impact that they have on these people's lives.
"The Yellowfin team brings a humanity back into this space that I think, quite frankly, gets lost at a lot of companies."
To read Guilbeaux's full post, GO HERE >
For all the details on Think Tank 2014, GO HERE >
Keep an eye out for the official Think Tank 2014 wrap, hitting the Yellowfin website soon.