Develop killer analytical applications
Try Yellowfin, the analytics platform built for developers
Yellowfin gives you the tools to design, build, and deploy analytical applications to your business faster.
Open APIs allow developers to rapidly customize, extend and embed into your application
Yellowfin can be completely customized and white labelled to suit your business' style
Tap into industry leading technology with machine learning algorithms to assist with data discovery.
Integrate Yellowfin into your application with access to hundreds of web services
Deliver insights your way with engaging and interactive dashboards
Deploy onto any environment: Linux, Mac, Windows, Solaris, at scale.
Try Yellowfin for free to see how easily you can develop killer analytical applications for your business.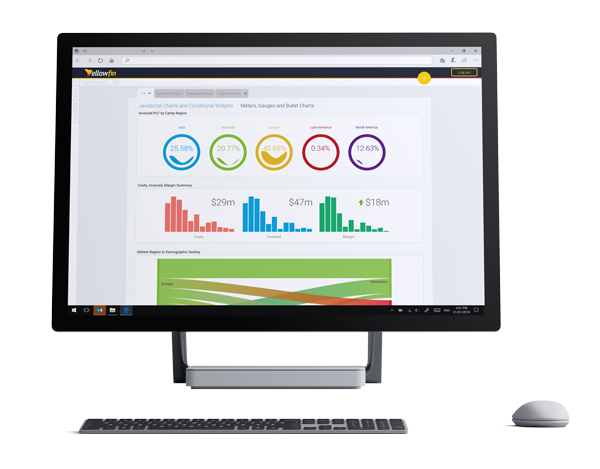 "Yellowfin has provided us not only with an outstanding Business Intelligence application, but also exceptional support and assistance to help us bring our BI module to market"
Mike Giuffrida, CEO, Acendre
"Yellowfin, an embedded BI specialist, is a solid choice for all enterprise BI use cases"
Forrester Wave 2017