Compare top BI platforms
side by side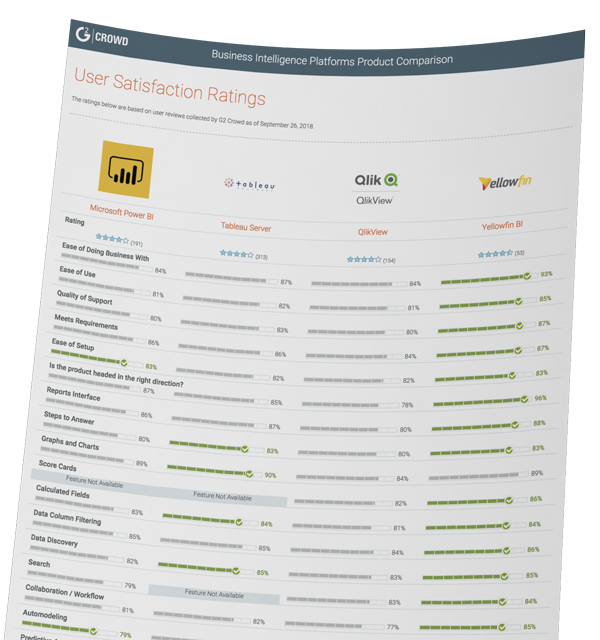 Thank You

Here is the link to your report.
For your personal demonstration of Yellowfin,
please click below.
Most BI companies can tell customers what happened. Yellowfin tells them why it happened. Yellowfin provides a Business Intelligence (BI) and analytics platform dedicated to solving real enterprise analytics challenges. Yellowfin has been included in five consecutive Gartner Magic Quadrants, the Forrester Wave, and consistently scored as a leader in key categories of the BI Survey from BARC.