Compare top BI platforms side by side
Thank you! Here is the link to your report: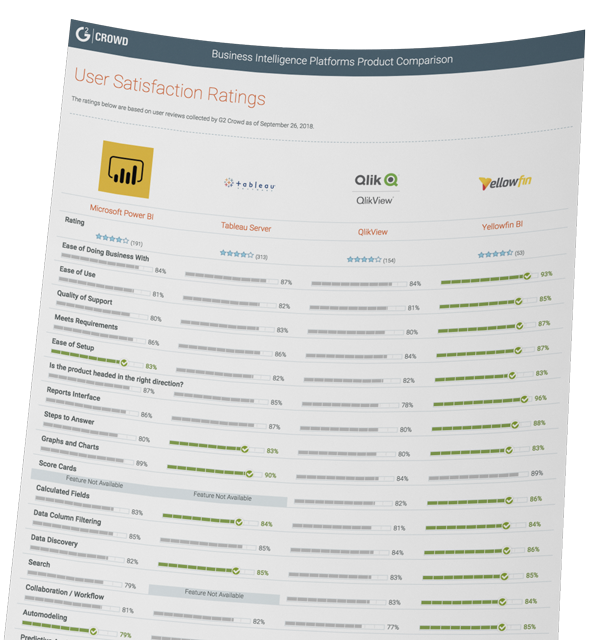 Most BI companies can tell customers what happened. Yellowfin tells them why it happened. Yellowfin provides a Business Intelligence (BI) and analytics platform dedicated to solving real enterprise analytics challenges. Yellowfin has been included in five consecutive Gartner Magic Quadrants, the Forrester Wave, and consistently scored as a leader in key categories of the BI Survey from BARC.
Request a free demo by one of our technical and data experts.