Migrating your BI to the cloud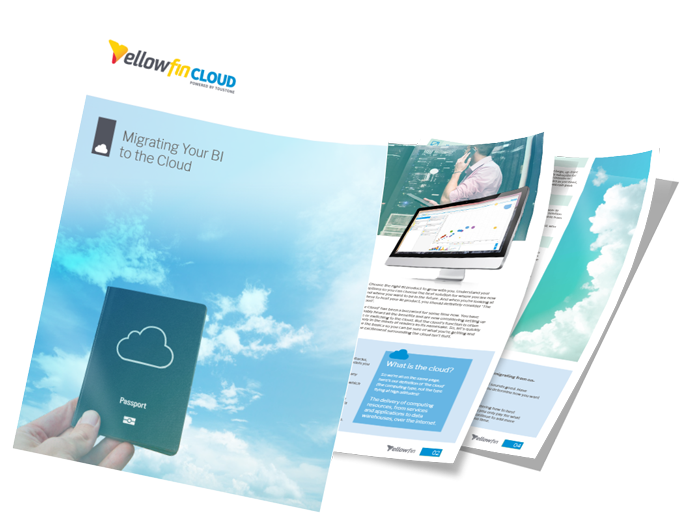 Download your free guide to
Migrating Your BI to the Cloud
You have an opportunity to stay ahead of the competition in your business with the flexibility of BI in the cloud. This is your chance to maximise the potential of your BI.
You need to think carefully about how you implement your BI strategy. You need to buy, build and implement with the future square in your sights. BI will become ever more crucial in the climb to the top as more automation brings more data. And more data brings the opportunity for more insights.
Soon, it will be the marginal gains that make the difference between you and your competitor when everyone is flooded with data. You need to be set up for growth. You want to stay ahead of the game.
Stay one step ahead by downloading this white paper.
Discover:
The types of cloud set-ups your business can utilise
The incredible benefits of migrating your BI to the cloud
How to use the cloud for all it's worth
Register to have the whitepaper emailed to you!