Abrigo empowers banking customers with automated data discovery using Yellowfin Signals
Background
Abrigo is a software company helping U.S financial institutions support their communities with enterprise technology that fights financial crime, grows loans and deposits, and optimizes risk.
The Abrigo platform creates a digital user experience that unifies banking data, ensures compliance, and delivers efficiency for scale and profitable growth. Abrigo's product suite includes Abrigo Connect, which centralizes data from across the business into easy to access, drillable dashboards that highlight growth opportunities, risk areas, and institution health.
In 2020, Abrigo selected Yellowfin to extend their analytics offering for their banking customers, adding the benefits of automated analysis, reporting, and monitoring to help users find and act on insights faster and easier – without the previous complexities of manual processes.
CFIs often don't have the data science teams or the sophisticated tools to build their own reports from scratch; the Abrigo data and Yellowfin dashboards can make it much easier for them.

Dave McCann, Chief Technology Officer (CTO) – Abrigo
Challenge
The business data of Abrigo's financial customers (banks, credit unions) often exists in siloed databases within separate functional areas. As a result, aggregating and correlating data efficiently is a common roadblock for many bank leaders.
Abrigo's technology spans the different functional areas of the bank, making it possible for bank and credit union leaders to unify their data streams quickly without significant infrastructure or data science investment. But while Abrigo's technology platform brought its customers' data together and made it accessible, the company wanted to offer customers more than basic joined tables.
Abrigo soon looked to create a visually engaging and interactive output for their financial customers. To do this, the company sought out an analytics partner that could help it quickly build a user interface that displayed the unified data in easy to understand, drillable dashboards.
"Risk management requires data coming from different departments at the bank, and with these tools, we can help bankers consolidate their data into a single location for visibility," said Dave McCann, Chief Technology Officer at Abrigo.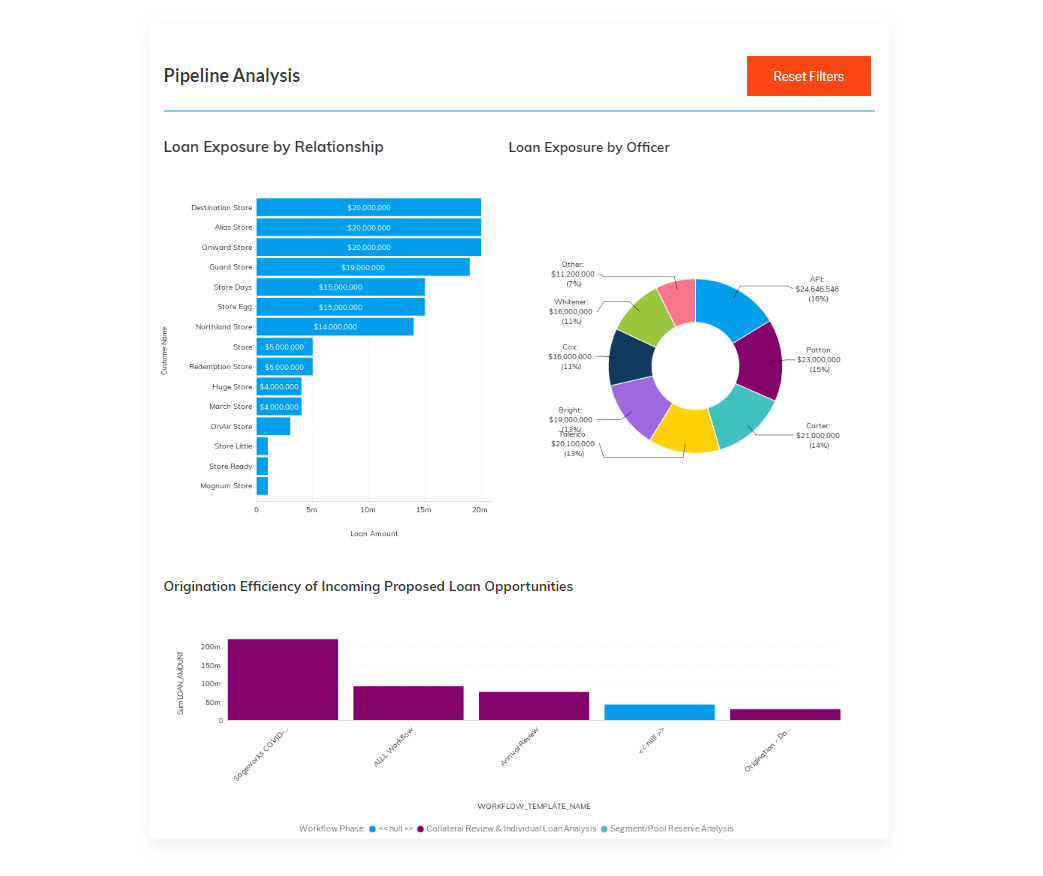 Solution
With a few gaps in information visibility and analysis, Abrigo decided to integrate their offering with a web-based analytics engine to provide deeper enterprise-level insights and analytics to its banking customers. The company chose Yellowfin based on its breadth of features, including dashboard capabilities, custom calculations, its integration with other tools, and user experience.
Abrigo unlocked a number of enhancements and addressed several of its previous challenges using Yellowfin. Firstly, the implementation allowed them to combine previously unrelated databases to drive new insights, yielding ready-to-use reports and dashboards that extended Abrigo Connect's existing analytics functionality.
Secondly, the Abrigo instance of Yellowfin also now allows users to upload their own data, which is a critical input when users want to dually combine within Abrigo and outside of the system.
Lastly, Abrigo's banking customers could also leverage automated analytics via the implementation of artificial intelligence and machine learning technologies through Signals, a Yellowfin product which provides automated alerts to key events. Now a part of Abrigo Connect, Signals allows their banking users to be instantly notified of detected changes in their data which empowers them to act immediately, rather than having to investigate trends manually.
Benefits and Future
The end customer value of Abrigo Connect now empowers banking customers to get more out of their data by effectively automating the process of data discovery, through Yellowfin Signals, to give users more time to act on insights. Yellowfin has also helped Abrigo Connect centralize key data from financial institutions' functional areas to give executives more visibility.
"CFIs often don't have the data science teams or the sophisticated tools to build their own reports from scratch; the Abrigo data and Yellowfin dashboards can make it much easier for them," concludes McCann.
Abrigo plans to work with Yellowfin partner, WCI in the near future to create additional, out of the box visualizations for users. The goal would be to allow financial institution leaders to see value right away, rather than investing time in custom reports. By partnering with WCI, Abrigo can see the different capabilities of the Yellowfin tool in action and apply them to its financial customers' needs.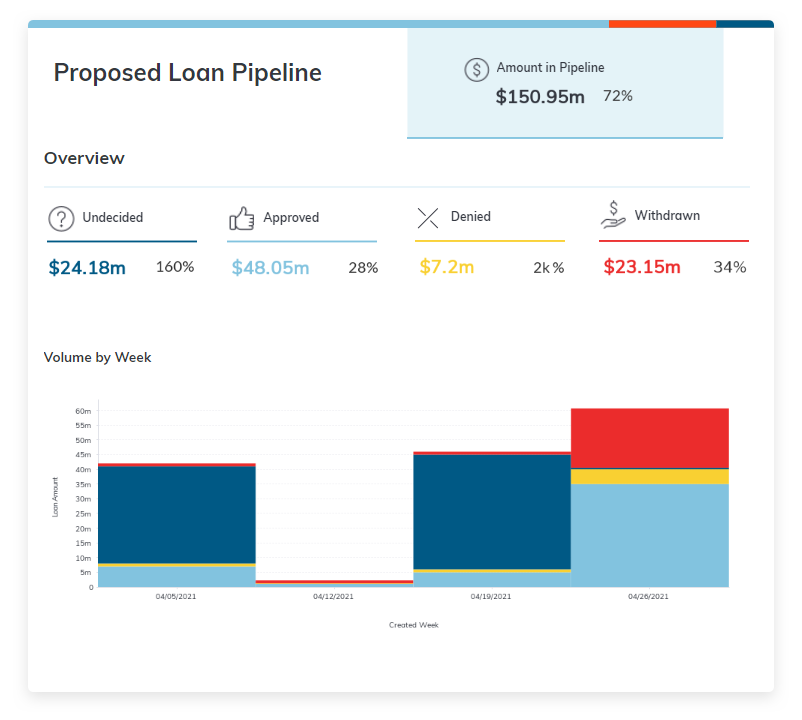 See for yourself
Let us show you the best analytics product on the market with the only analytics platform that combines action based dashboards, automated business monitoring and data storytelling capability.
Get a Demo