Create Stunning Dashboards with Easy-to-Use Design Tools
Embed customizable dashboards that blend seamlessly with your brand's look and feel. It's easy to bring your data to life with advanced widgets, action buttons and no-code, low-code dashboards functionality.
Deliver personalised dashboards for all your end-users and customers
Integrate white-label analytics into your product via APIs, iFrames, SDKs
Leverage custom data dashboards to deliver reports truly made for your customers' needs.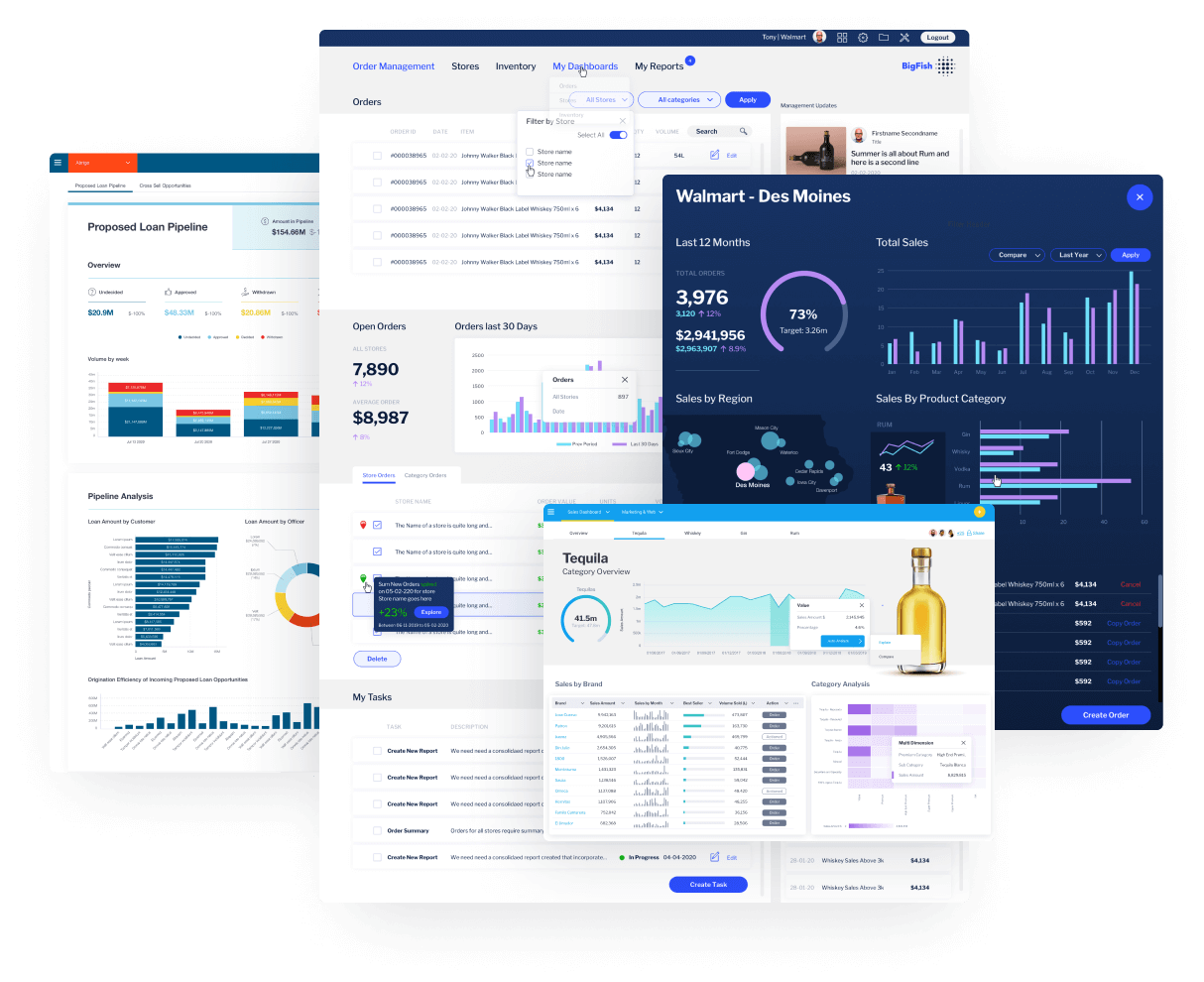 Note:
By registering, you confirm that you agree to the processing of your personal data by Yellowfin as described in the
Privacy Statement
. Yellowfin is part of the Idera group and may share your information with its parent company Idera, Inc., and its affiliates. For further details on how your data is used, stored, and shared, please review our
Privacy Statement
.
Watch what you can do with Yellowfin Dashboards
Get a Demo and see for yourself
Request a demo and see how Yellowfin solves data complexity with automation, storytelling, and beautiful action-based dashboards.
Free Trial
Explore Yellowfin now on our sample dataset or try for free on your own dataset for 30 days.