Unlock a More Seamless Experience With Dashboard Reporting Tools
Easily embed reporting dashboards so users can take action without switching applications, and support user workflows from within your dashboards using Yellowfin's dynamic, contextual analytics.
Use out-of-the-box charts or your favourite JavaScript charting libraries
Leverage over 50 chart types from simple bars and lines to infographics
Provide customers the ability to act on data and immediately do things, like adjust an order, log a ticket or add a note, without switching apps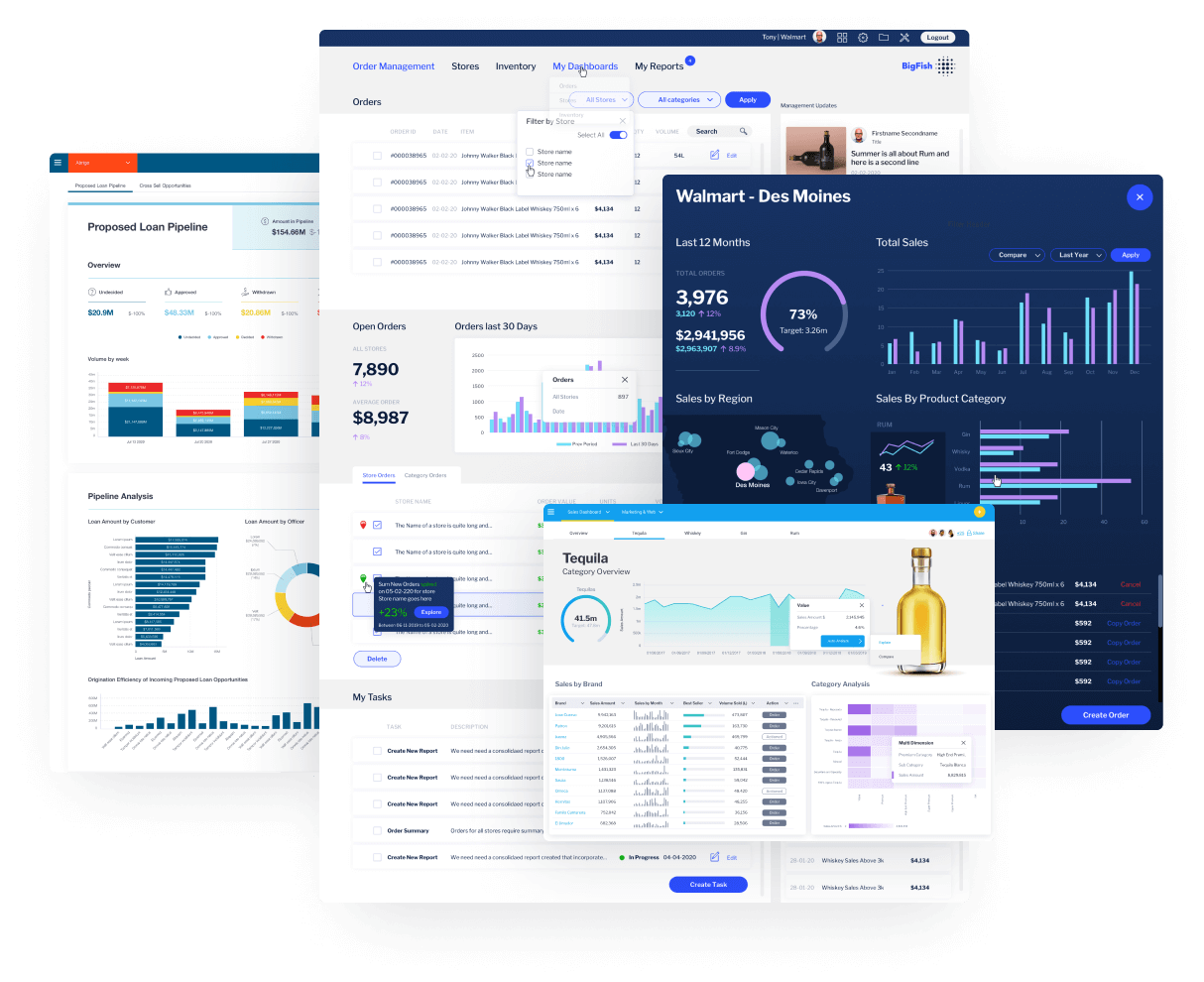 Note:
By registering, you confirm that you agree to the processing of your personal data by Yellowfin as described in the
Privacy Statement
. Yellowfin is part of the Idera group and may share your information with its parent company Idera, Inc., and its affiliates. For further details on how your data is used, stored, and shared, please review our
Privacy Statement
.
Watch what you can do with Yellowfin Dashboards
Get a Demo and see for yourself
Request a demo and see how Yellowfin solves data complexity with automation, storytelling, and beautiful action-based dashboards.
Free Trial
Explore Yellowfin now on our sample dataset or try for free on your own dataset for 30 days.