BI and analytics vendor Yellowfin among 2014's 100 most important companies in data
Global Business Intelligence (BI) and analytics software vendor, Yellowfin, has been named in Database Trends and Applications (DBTA) Magazine's top 100 list for the second consecutive year.
The DBTA 100: Companies That Matter Most in Data is a list, compiled annually by the editorial staff at DBTA, of the world's most important and influential organizations in data and enterprise information management.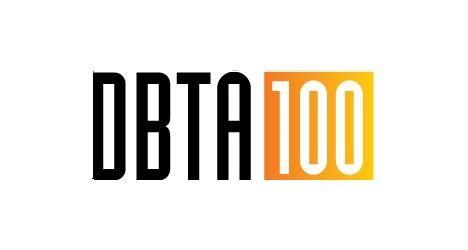 Companies were selected for inclusion in the 2014 DBTA 100 based on "their presence, execution, vision, and innovation in delivering products to the marketplace."
"With organizations increasingly seeking to become data-driven entities — companies that actually use the data they are amassing for competitive advantage — DBTA set out to recognize innovative providers of hardware, software, and services," said DBTA Magazine Managing Editor, Joyce Wells. "Believing that Business Intelligence should be easy for everyone, Yellowfin's BI platform has been developed to satisfy a range of BI needs — from small businesses, to massive enterprise deployments and software vendors — with dashboards, features for Data Discovery and visualization, as well as Mobile BI and Collaborative BI."
Yellowfin CEO, Glen Rabie, said that Yellowfin's inclusion was reflective of the vendor's dedication towards "making Business Intelligence easy" and its focused approach to the rapidly developing BI marketplace.
"We've continued to work tirelessly to make the benefits of enterprise quality reporting and analytics accessible to users of all business backgrounds, regardless of technical skill," said Rabie.
"Our customers and the BI market are demanding more consumer-oriented BI technology that enables faster and easier collective decisions-making – anywhere and anytime. It's about putting the power of BI in the hands of as many people as possible, and empowering them to extract and apply the insights learned as effortlessly as possible. Yellowfin's ability to deliver on that need has seen the BI community take note."
Read more about Rabie's view on the changing nature of the BI and analytics marketplace in his DBTA "View from the Top" column HERE >
All 2014 DBTA 100 companies are showcased in the special June edition of DBTA magazine and on DBTA.com HERE >
Wells said that "data management challenges and opportunities have intensified over the past year", with a recent Unisphere Research study revealing that the vast majority of organizations are experiencing double digit data growth rates.
Wells added that, in a global business environment – where more emphasis is being placed on the ability to capture, store, manage and analyze data for competitive advantage, the DBTA 100 played an increasingly important role in highlighting companies that had successfully established themselves as unique resources for data professionals.
-END-
About Database Trends and Applications (DBTA)
Database Trends and Applications (DBTA), published by Information Today Inc., is a magazine covering data and information management, big data and data science topics. The website, dbta.com, connects visitors with whitepapers, webinars, and other learning opportunities in the field. The DBTA magazine and website deliver advanced trends analysis and case studies serving the IT and business stakeholders of complex data environments. DBTA also delivers groundbreaking research, of unparalleled depth and foresight, exclusively through its Unisphere Research group.
About Yellowfin
Yellowfin is a global Business Intelligence (BI) and analytics software vendor passionate about making BI easy. Founded in 2003 in response to the complexity and costs associated with implementing and using traditional BI tools, Yellowfin is a highly intuitive 100 percent Web-based reporting and analytics solution. Yellowfin is a leader in mobile, collaborative and embeddable BI as well as Location Intelligence and data visualization. For more information, visit www.yellowfinbi.com
For further media information, interviews, images or product demonstration, please contact:
Lachlan James, Communications Manager on +61 (0)3 8617 4954, +61 (0)431 835 658 or lachlan.james@yellowfin.bi
For regular updates and news, follow Yellowfin on Twitter (@YellowfinBI), LinkedIn (Yellowfin Business Intelligence) or email pr@yellowfin.bi to subscribe to Yellowfin's free e-newsletter.