"Exceeds expectations in its augmented BI"
Results from the 2019 Forrester Wave™ evaluation Enterprise Business Intelligence Platforms (Client-Managed) Q3 2019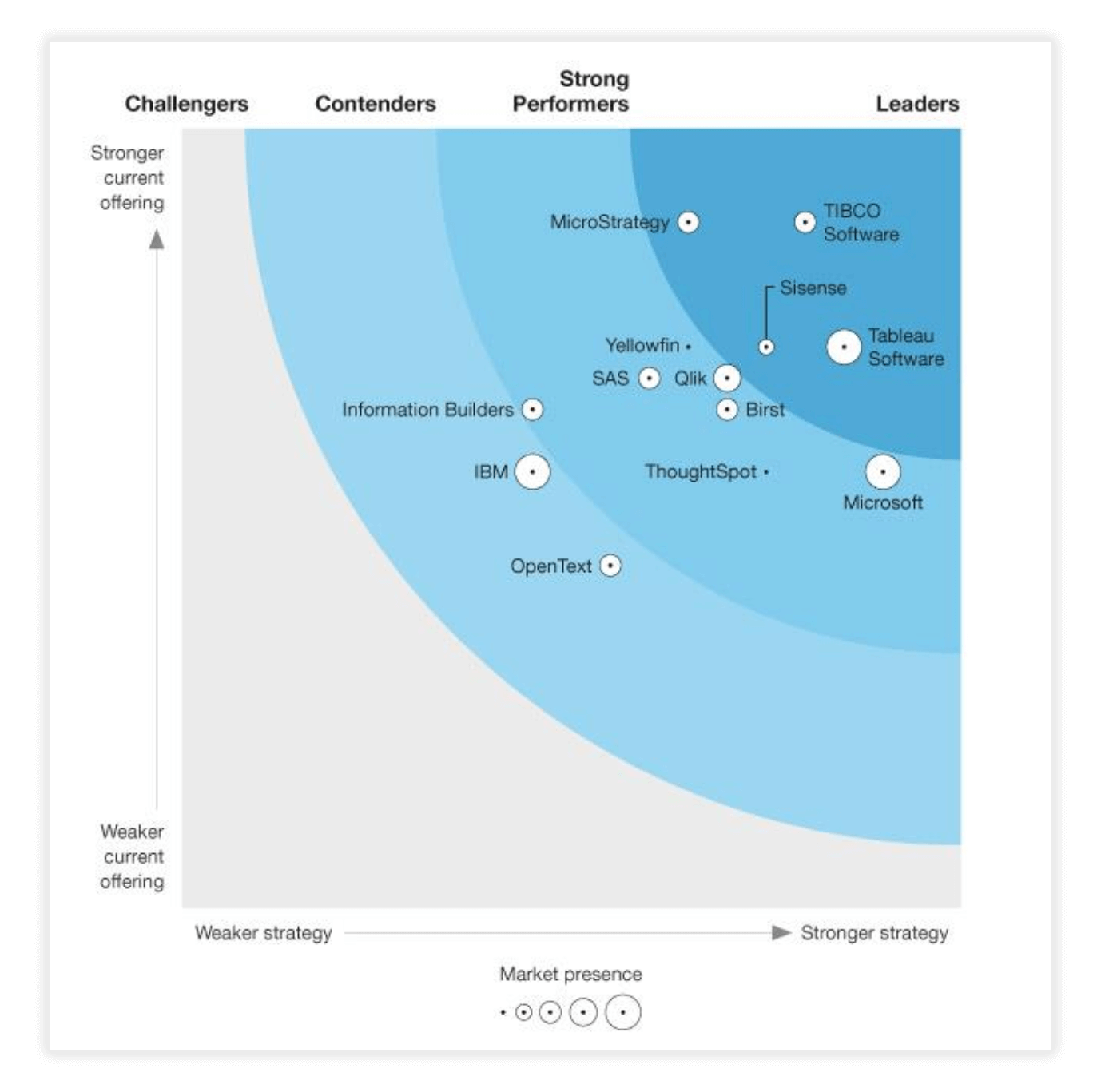 Augmented BI is critical for organizations who want to stay ahead of the competition by getting to insights faster than ever by reducing the time-intensive, manual work of finding them.
When Forrester asked Yellowfin reference customers about Yellowfin's augmented BI capabilities, they said Yellowfin Signals "exceeds expectations in its augmented BI".
Take BI To The Next Level: Systems Of Insight
Forrester defines four key differences between data-driven organizations and insights-driven ones.
Insight-driven organizations not only turn data into signals, they also 1) turn signals into insights, which 2) drive actions, which in turn 3) affect tangible business outcomes, and 4) support continuous learning and improving capabilities. A modern enterprise BI platform — a key component of enterprise systems of insight (SOI) — must support all of these capabilities.
Yellowfin believes that it can help make you an insight-driven organization. Forrester also went on to say, "Yellowfin's data storytelling capability is one of the most impressive among competition."
And that's not all. Yellowfin was cited as a Strong Performer with the highest possible scores for seven of the 19 evaluation criteria. They include Augmented BI, Big Data, Data Prep, Graphical User Interface, Delivery Model, Past Performance, and Product Vision.
Get started with Yellowfin
Let us show you the best analytics products on the market, including the only automated analysis and cross-vendor storytelling products available anywhere.