For

Businesses
A better way to monitor, decide and take action
Make the best decisions possible with governed and secure data that the business will trust. Yellowfin dashboards are simple to build and even easier to use, and with embedded actions enable the integration of workflows into your dashboards.
F

or

Software

Companies
Create outstanding data driven customer experiences
Embed our highly flexible Yellowfin dashboard into your software and improve your customer experience by leveraging your data. Build on our action based dashboards and create integrated workflows via code mode into your own apps.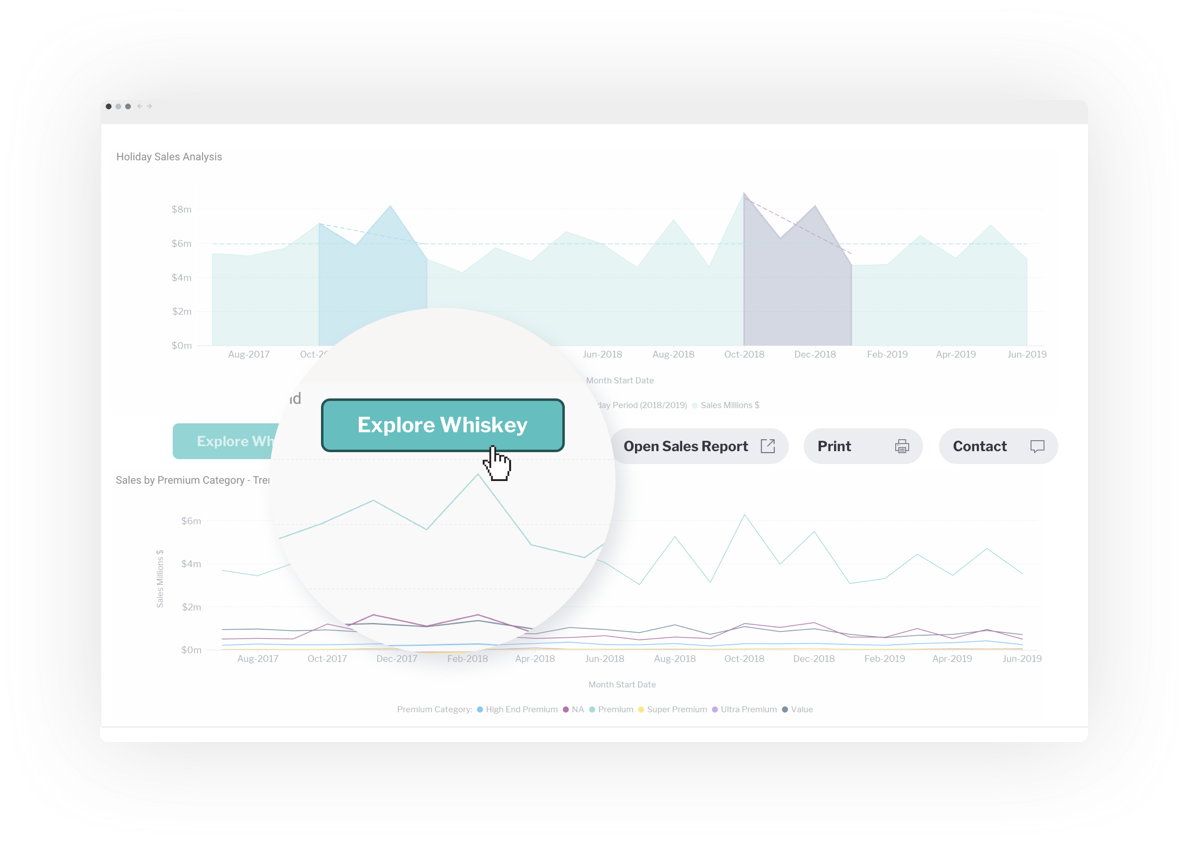 Useful.
Data. Dashboard. Action!
Until now, dashboards were something you only looked at. Our no-code/low-code action buttons give you the ability to embed workflows into your Yellowfin dashboards. This gives users the ability to seamlessly do things, right there, with the insights they have discovered. It's a totally new analytics experience.
Flexible.
Do what you want to do
Yellowfin Dashboards look great out of the box, but with our user friendly design and developer tools, you can easily create highly customised dashboards to suit your specific needs. A free-form dashboard canvas your designers will love enables you to easily assemble creative, on brand infographics and actionable dashboards. And our new code mode, code widgets and JavaScript API gives you the freedom to do things in your dashboards that we haven't even thought of.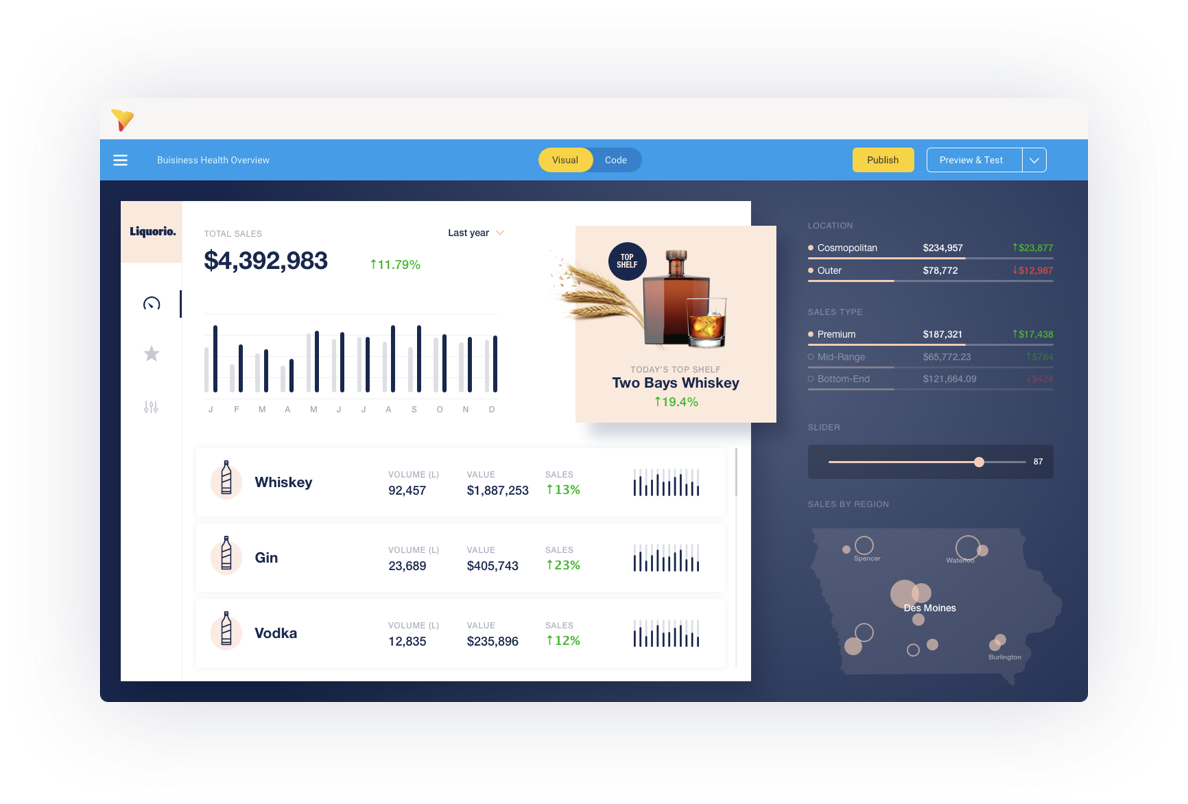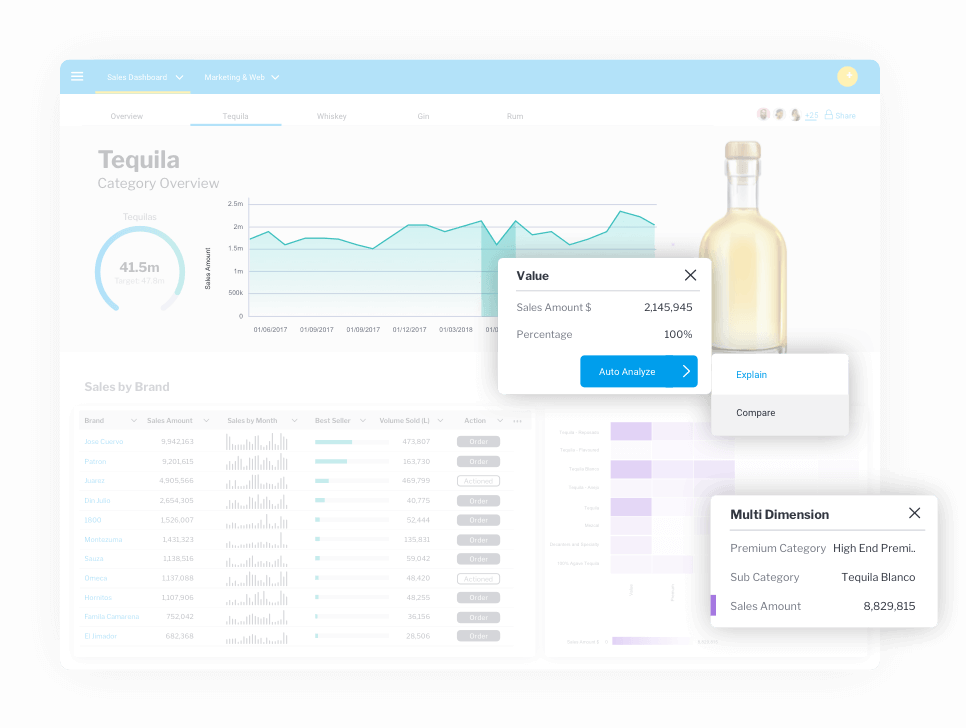 Smart.
AI-powered giving you the power
Yellowfin dashboards analyse themselves with Assisted Insights. Imagine, everything you need to understand what's behind trends and changes in your data, all within your dashboard. Ask a question and Yellowfin automatically analyzes your data and tells you the answer.
Safe.
Trusted, Governed and Secure
Dashboards are only useful if the data is trusted. Yellowfin leads the industry in enterprise capability. Your data will be governed, your dashboards secure and your users will trust the data so that they can make better business decisions.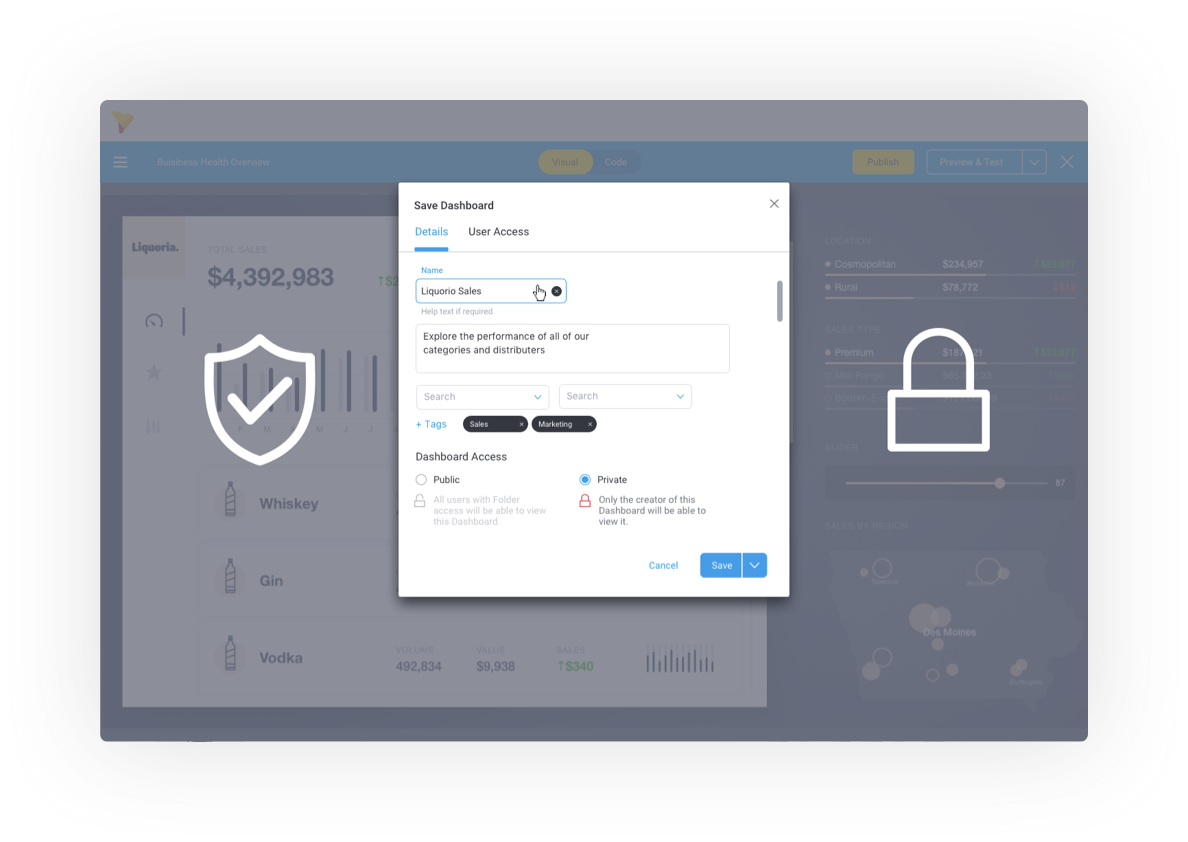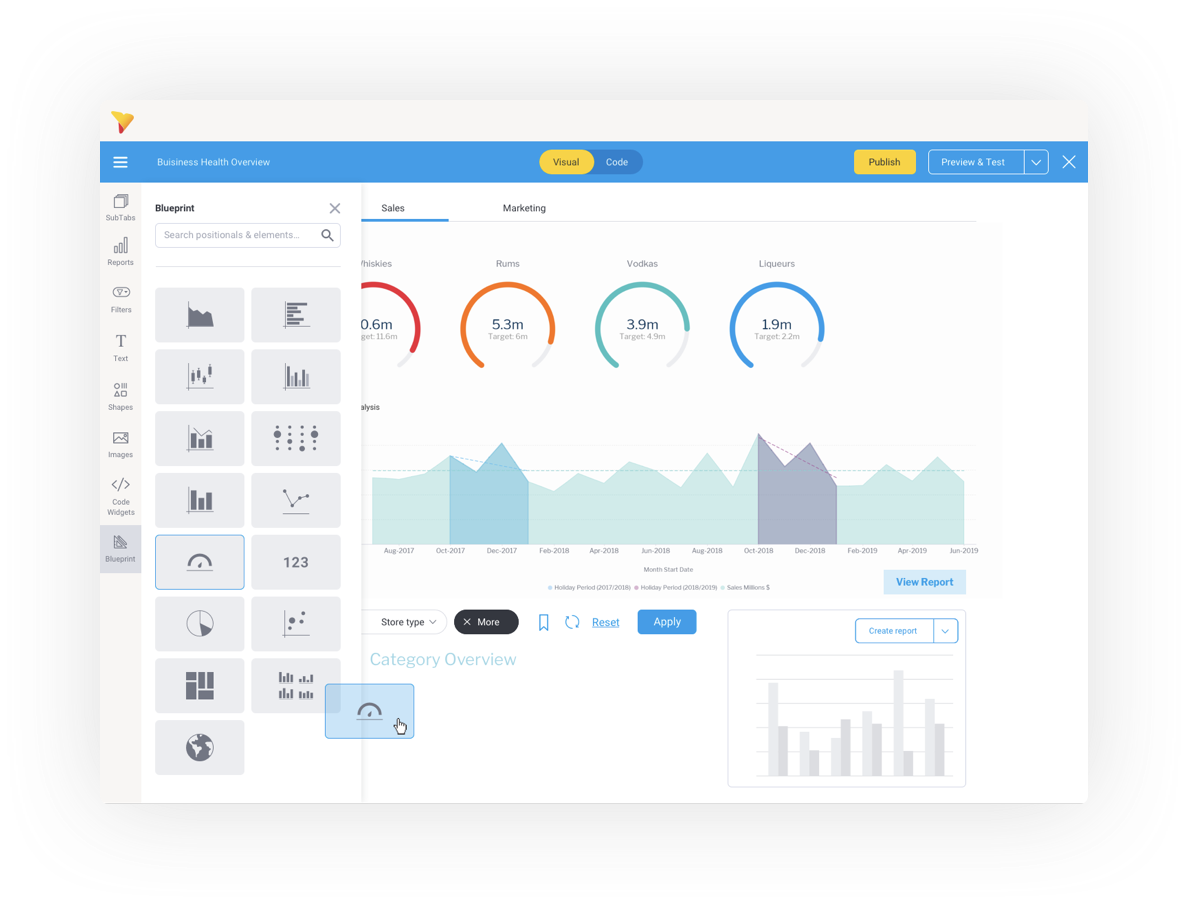 Collaborate.
Better Together
We know that the best outcomes happen when people with different skills work together. That's why we have built collaboration features into our dashboards to enable business users, data analysts, designers and developers to come together and create the best possible dashboard experience.
Business users can easily sketch and plan out a proposed dashboard using blueprint, drop in simple reports with quick charts and then collaborate with data experts, designers or developers using the activity stream to build out more complex requirements.

Stop building dashboards
and start creating

engaging analytic experiences.
See what you can do with Yellowfin Dashboards
Resources and further reading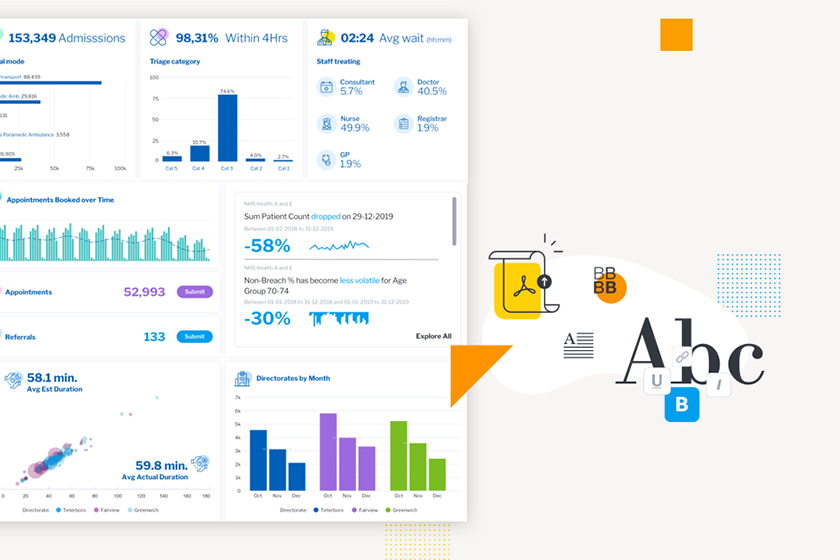 5 key dashboard design principles
Explore 5 key principles that exist to ensure you create a relevant dashboard that guides and simplifies the user experience, makes it as easy as possible to interpret what is presented no matter its complexity, and increases the adoption of BI.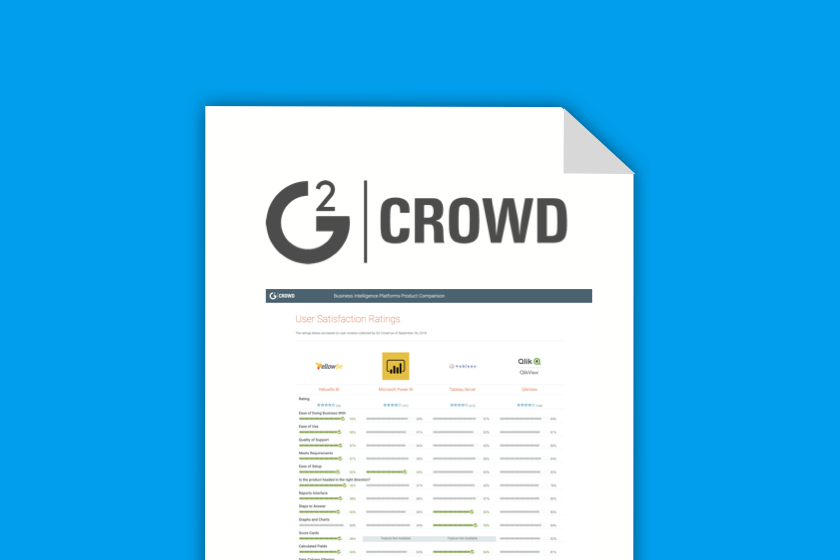 Compare top BI platforms side by side
See how real users rate the leading BI and analytics platforms such as Yellowfin, Tableau, Microsoft Power BI, and Domo.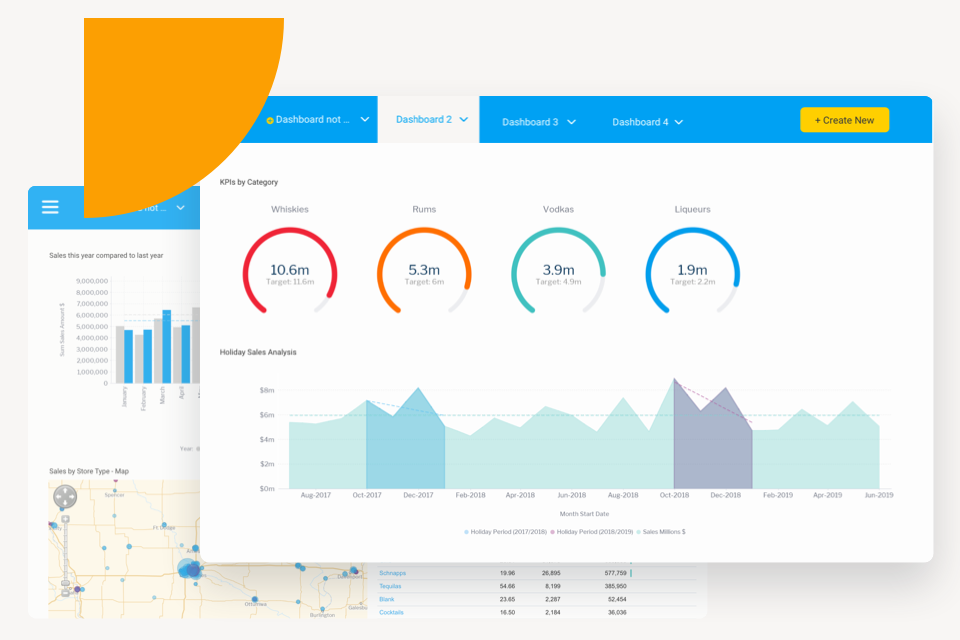 Creating a new Analytics Experience – we call it AX
How many times have dashboards been set up that you subsequently have failed to really use? At Yellowfin we have been on a journey to change this.
Get a demo of Yellowfin Dashboards
See the Yellowfin suite in action and discover our dashboard design tools including embedded actions and the ability to extend functionality through code mode.
Get a demo and find out how you can use Yellowfin internally to optimize your business or embed it in your own application to add value for your customers.