Browse Layout in YF7.2
21 April, 2016
Hi,
Could you please explain how in YF7.2 to turn on Layout type "Folders"?

Thanks,
r.


Hi Raimondas,

I hope all is well,

We can view the folders within the left hand side panel, as you can see it will list all your items in the form of folders. From clicking the selected folder it will then take you to the main view of which at this point you can view them as thumbnails or lists.

See image attached

I Hope this information helps.

Regards,
Mark



Raimondas,
Thanks for sending this question in.
In Yellowfin 7.2 the Folder Layout has been removed and replaced with the "By Folder" navigation panel on the left side of the Browse page. While it's not identical to the old Folder Layout, if you combine the By Folder browse method along with the List Layout option the functionality is quite similar.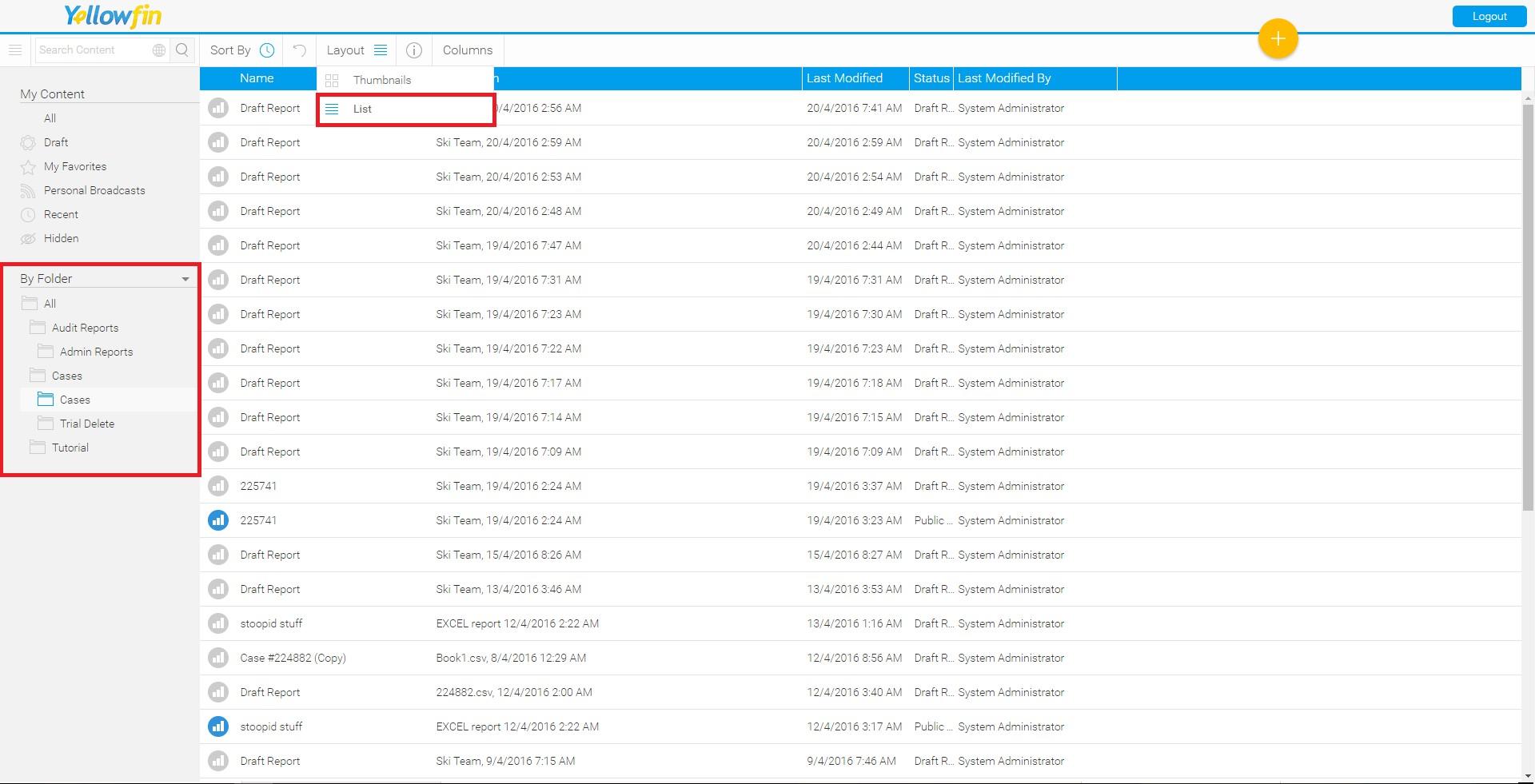 It's not quite the same, but hopefully this puts you on the right track to happy browsing!
Cheers,
Conner
Best regards,
The Yellowfin Support Team
Contact Us:
Email: support@yellowfin.bi
Wiki: wiki.yellowfin.com.au/display/USER71/Home
Community Forum: www.yellowfinbi.com/YFForum.i4