Change Layout option not visible
10 September, 2014
Hi Team ,

In Yellowfin 7.1 for one of the client org , the change layout option is not getting displayed. We are unable to change the Thumnbnail view into Folders.

Please find the screenshot attached.

Please let us know if any setting is available to make the Layout option visible.

Regards,
Sanjay B S

Hello Sanjay,

Is this issue occurring within the Browse page, where the change layout options are normally located?

Hear from you soon,

Kind Regards,

Danny

Hi Danny,

Yes, this is appearing within the Browse page.


Regards,
Sanjay B S

Hello Sanjay,
See attached image, I have logged into a Client Org in 7.1, and the Browse page
is showing the option to change Layout ;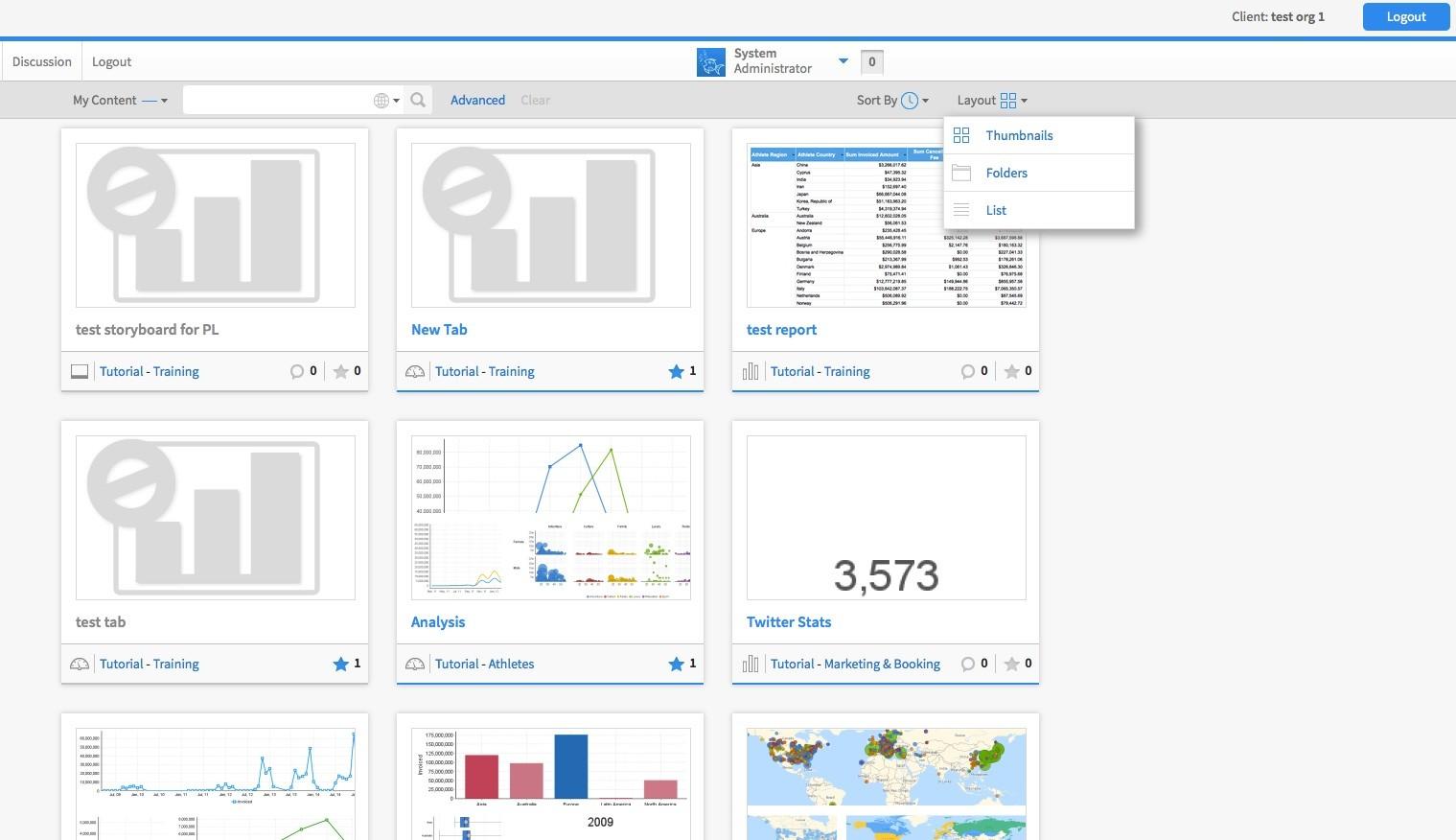 Can I ask what Role the user logging into the Client Org is assigned to?
Kind Regards,
Danny
Hi Danny,

We are logging in as ReportWriter . We are facing this issue for few client orgs only.. Even for other client orgs , we are also able to the see the layout option.

Regards,
Sanjay B S

Hello Sanjay,
You may have to change a setting in the Browse Settings page, to see the Browse Layout options.
Within YF, go to:
Administration > Content Settings > Browse Settings ;
If you see the following setting below :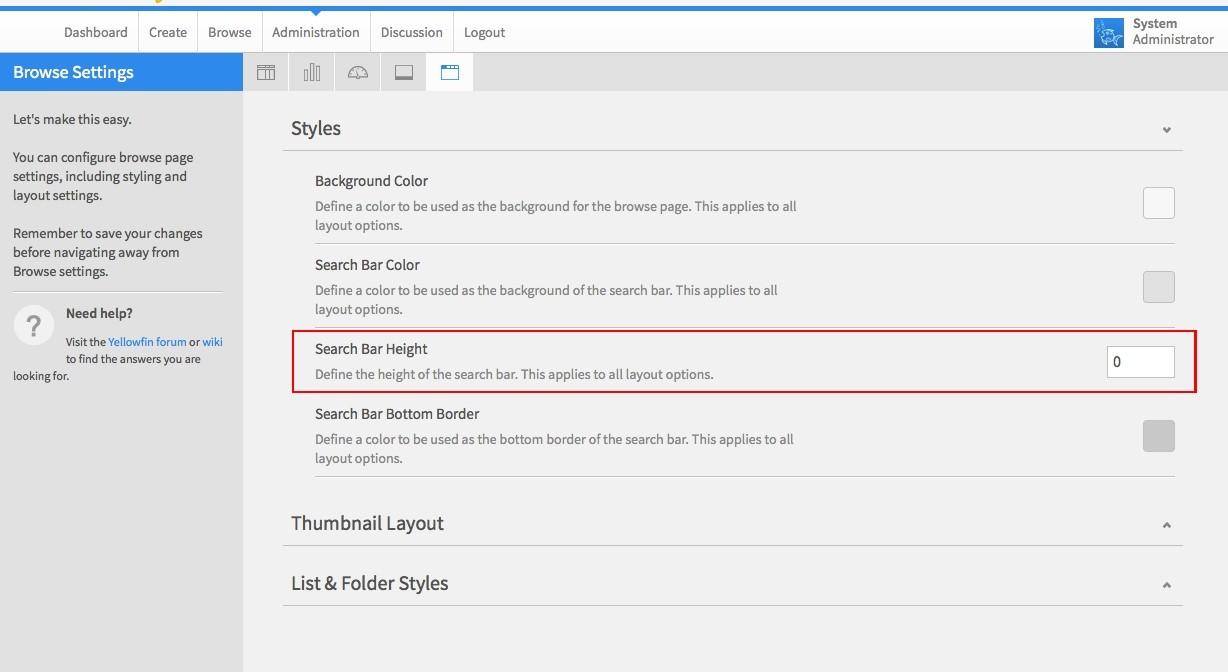 Your Search Content / Browse Layout toolbar will not be visible. If you change the number in the Search Bar Height to e.g 35, this toolbar, with the Browse Layout option, should reappear.
Let me know if this resolves your issue.
Kind Regards,
Danny
Hi Danny ,

I did the above changes in the client org and it is working fine now , Layout option is visible.

Thank you very much

Regards,
Sanjay B S