Dashboard boundary on Multi-chart canvas keeps changing depending on the width of my browser.
25 March, 2016
I've developed a multi-chart to use in a dashboard that shows a US and World raster map. When I developed the chart on my main screen I made sure the canvas was not too wide so it could fit within a dashboard.
Then when I was demonstrating the dashboard, the client was only seeing a portion of the chart with the remaining just cut off.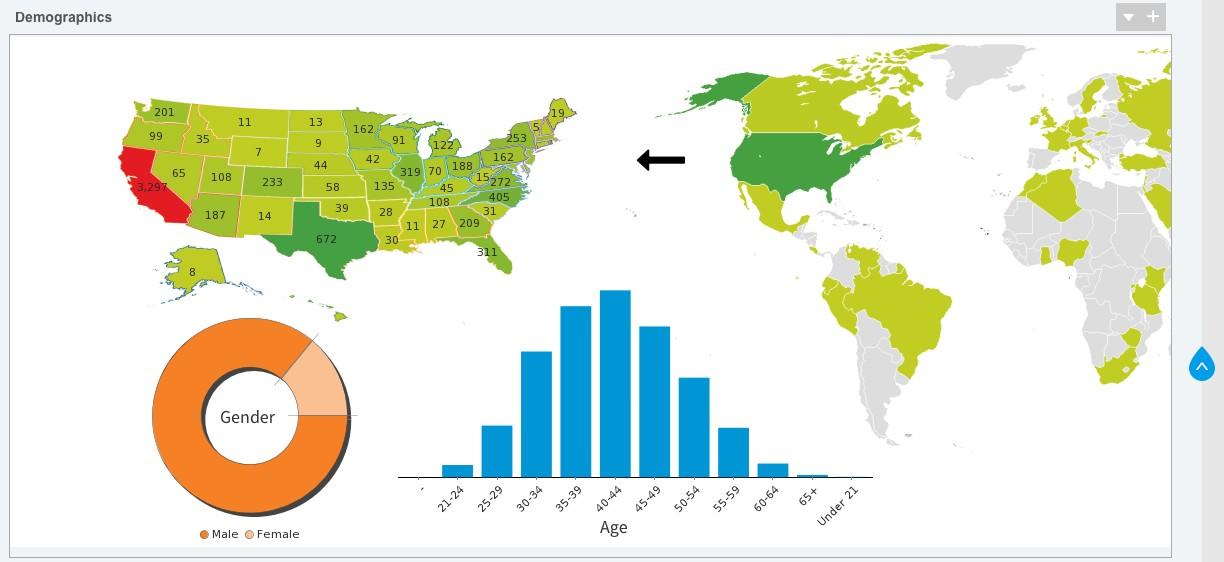 After playing around with it for awhile I've noticed that the "dashboard width" line in the multi-chart canvas will adjust based on the width of my browser, thus making it difficult to develop a dashboard that can be fully viewable by all my clients.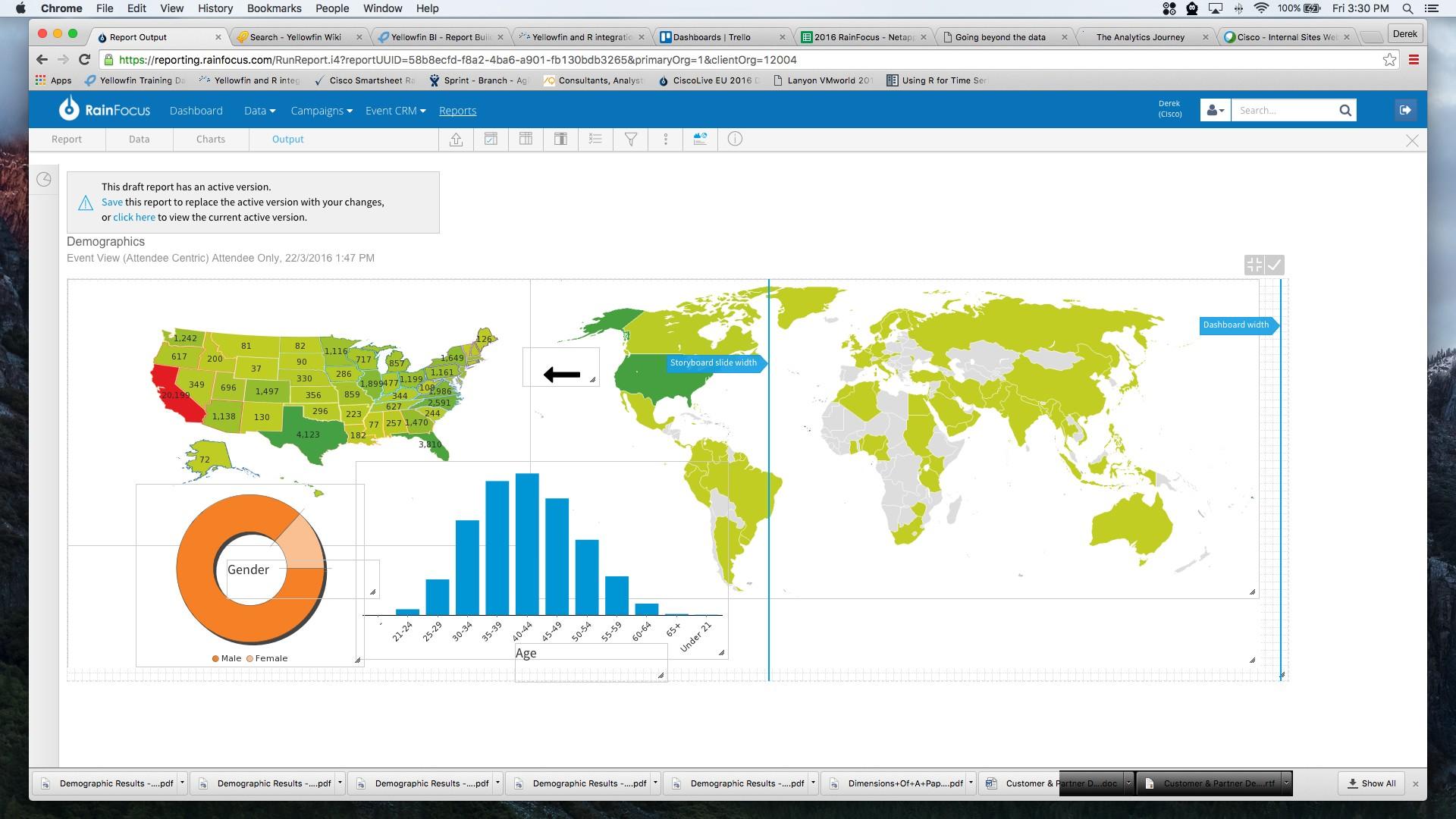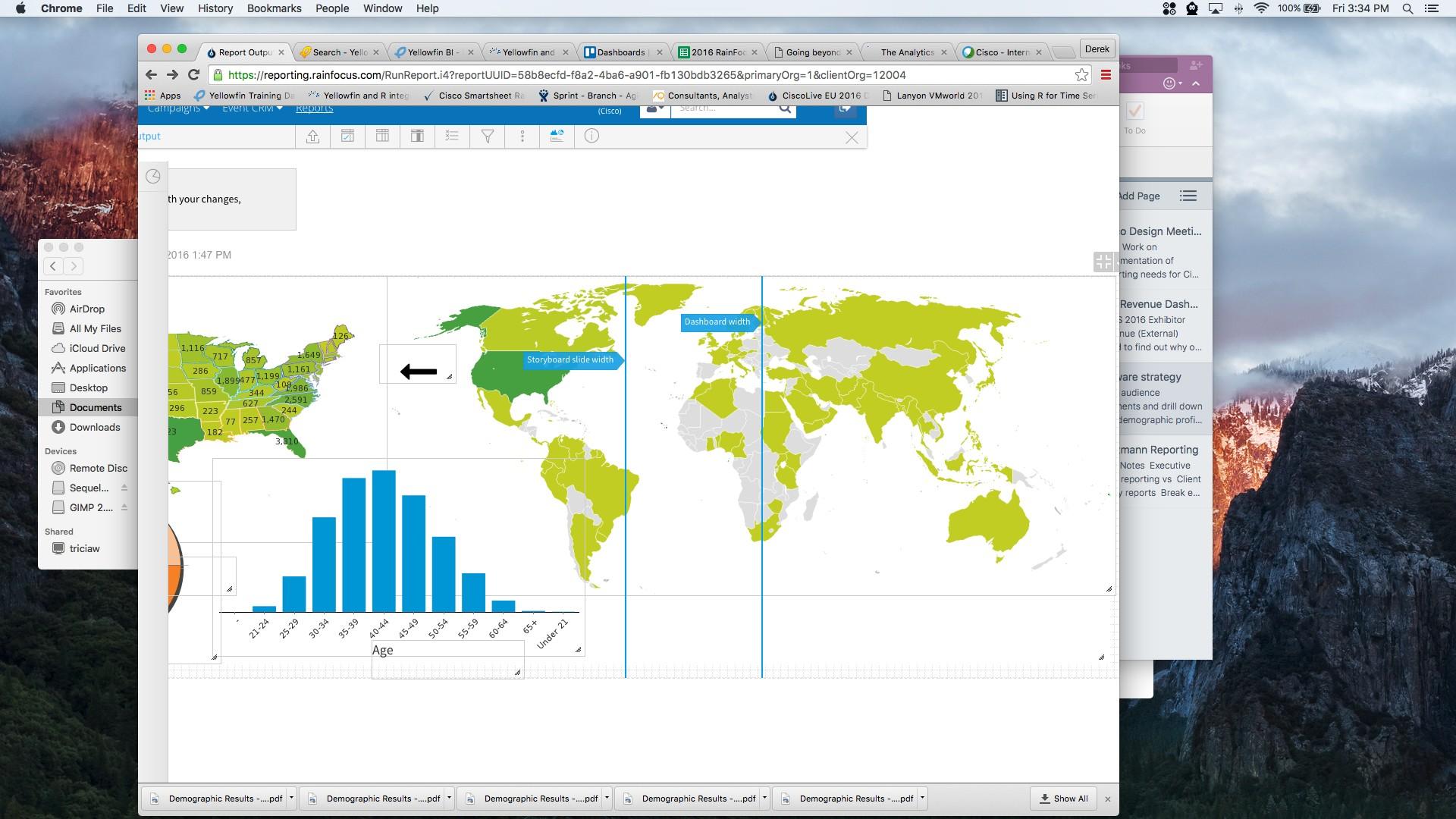 Please see the attached images and let me know if there's a way I can design these charts to ensure they'll render correctly within a dashboard regardless of who is viewing them and what width their browser is set at.
Any thoughts on this? It's really becoming an issue as I try to develop multi-charts to put within all my dashboards.

Hi Derek,
sorry for the delay in responding (again!). Could you please display both of your Dashboard Width settings, these may be found in the User Profile Setting: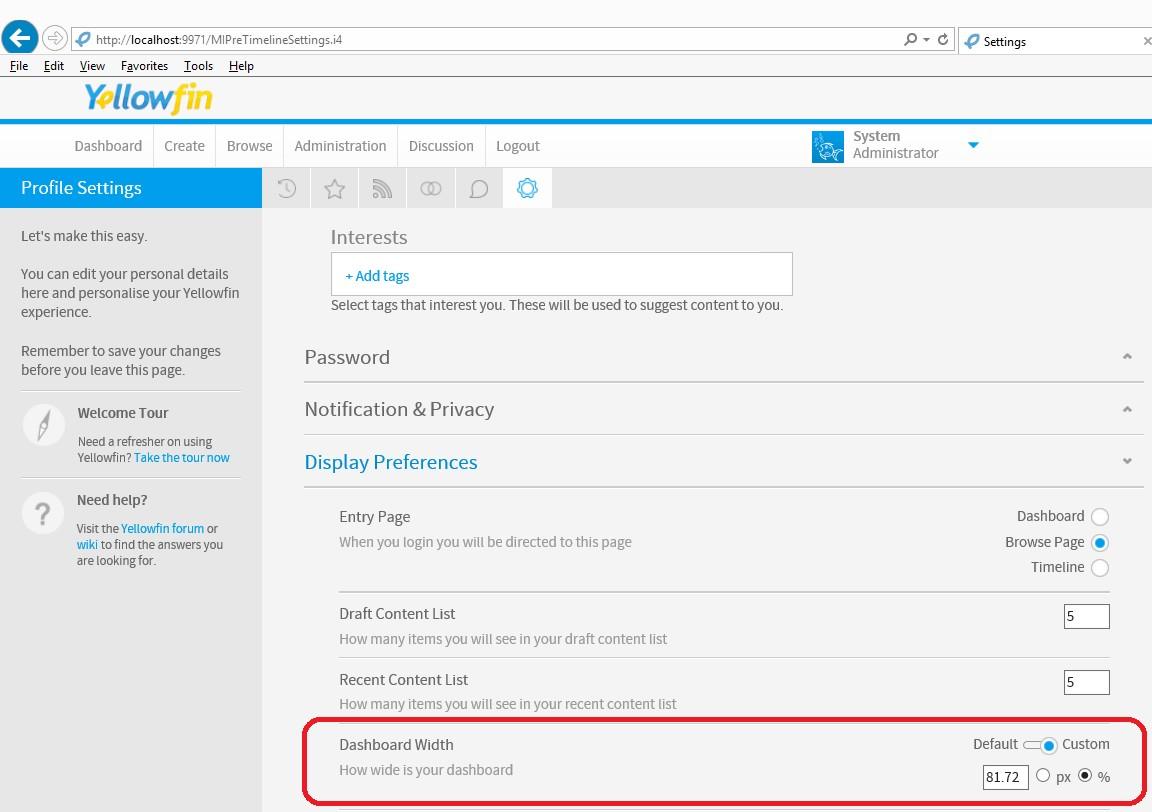 and also in the Content Settings:

you can attach them to this post, or just email them in to us at support@yellowfin.bi if you'd like (please quote the subject of this forum post)
regards,
David
My content settings dashboard display setting is set to 90% of current window and my profile setting dashboard width is set to default.

Hi Derek,

OK, I understand the issue you have described and this is just how Yellowfin behaves at the moment - multi chart reports don't resize with the dashboard width, only single chart reports do.

I have looked through our existing enhancement requests and noticed that an enhancement request for multi chart reports to resize according to the dashboard width has already been raised, it's task ID is 157564, and I have added a note that you also are requesting the same. Although unfortunately I can't give you an ETA on the implementation of it yet because so far it is in the Unplanned category which means that the product development team haven't got around to assessing the merits of the request. However, it does sound like a good enhancement request to me so I'm sure that it will be implemented at some point.

regards,
David

Hi David,

Can you please add me and Leighton O'Brient customer on the list of the requesters for this enhancement. Charts, that are build using Muli-chart canvas and that are not resizing accordingly on a Dashboard, are a real pain. It really depreciates the value of such a wonderful Yellowfin's feature.

Thank you.

Hey Jenny,

Sorry for the late reply.
You've been added to the list :)

Regards,
David