Demographics is not showing
1 April, 2015
Hi All


I'm creating a map using the Australian GeoPack. I have successfully linked GeoPack with our dimensions. But it is not showing demographics attributes.
(Please look into attached image.)

Any idea on how I can solve this issue? Your help is appreciated.



Thanks
Sundar

Hello Sundar,
Thank you for submitting your query on the forum. Can you please try to attach the
relevant screenshots/images again? It doesn't look like it passed through.
Also, can you tell us which version and build (7.1, March?) of YF you are using?
I have also included the following 2 links for your review.
Youtube
Wiki page
Regards,
Kyle
Hi Kyle

Thanks for your response.

I'm using YF 7.1 version and Build L20150123.
I've followed all the steps which you shared in the videos. I'm able to add geography successfully but demographics are not showing after geography.

Regards,
Sundar

Hi Sundar,
Sorry for the delay in getting back to you on this. Is it possible for you to provide a
screenshot of how you have set up the Geopack, starting at this screen and then
the following one?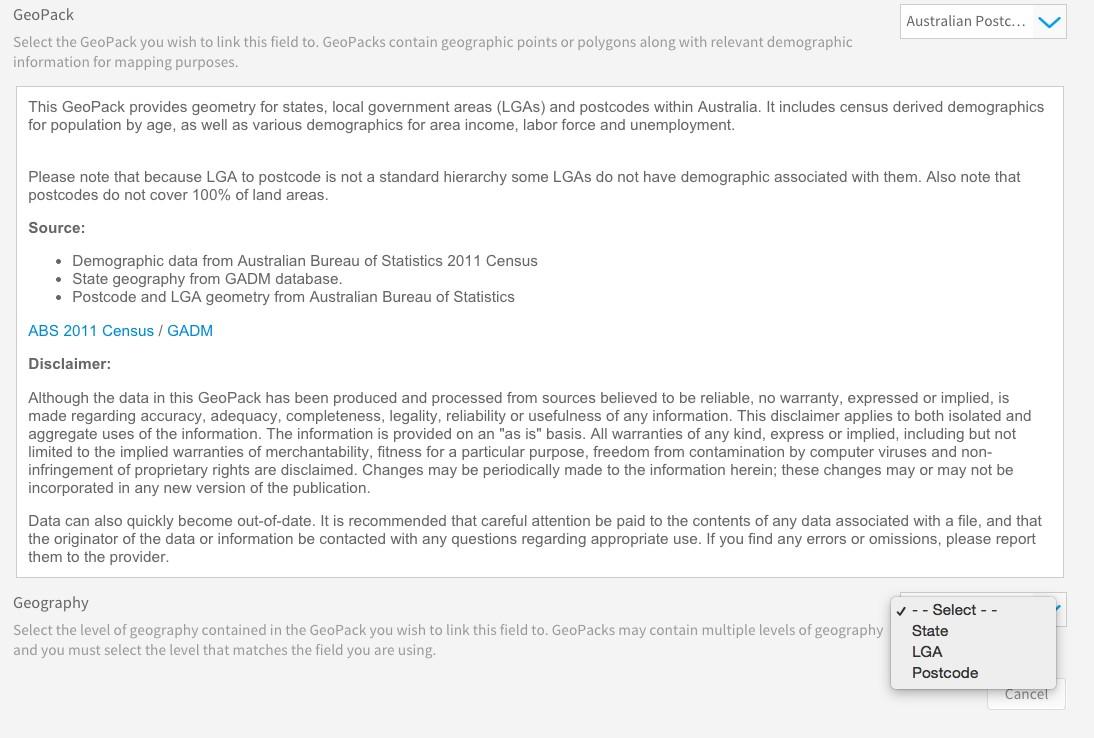 Thank you very much,
Kyle
Hi Kyle


Thanks for your response.

I've attached screenshot for setup of the Geopack. Hope this will help to identify the problem.


Thanks & Regards
Sundar

Hello Kyle

I think previous comment unable to pass attachments, so i'm attaching again.

Cheers
Sundar

Hi Sundar,
Thank you for your screenshots. I can tell from the second one that it appears that your
postcode data might not be complete, or has incorrect data. See your first column, and the 0,
it doesn't match the format of the GeoPack data. This is likely causing the Demographics not
to show on the report builder.
See my screenshots when I use the postcode data that is provided with the Ski Team data.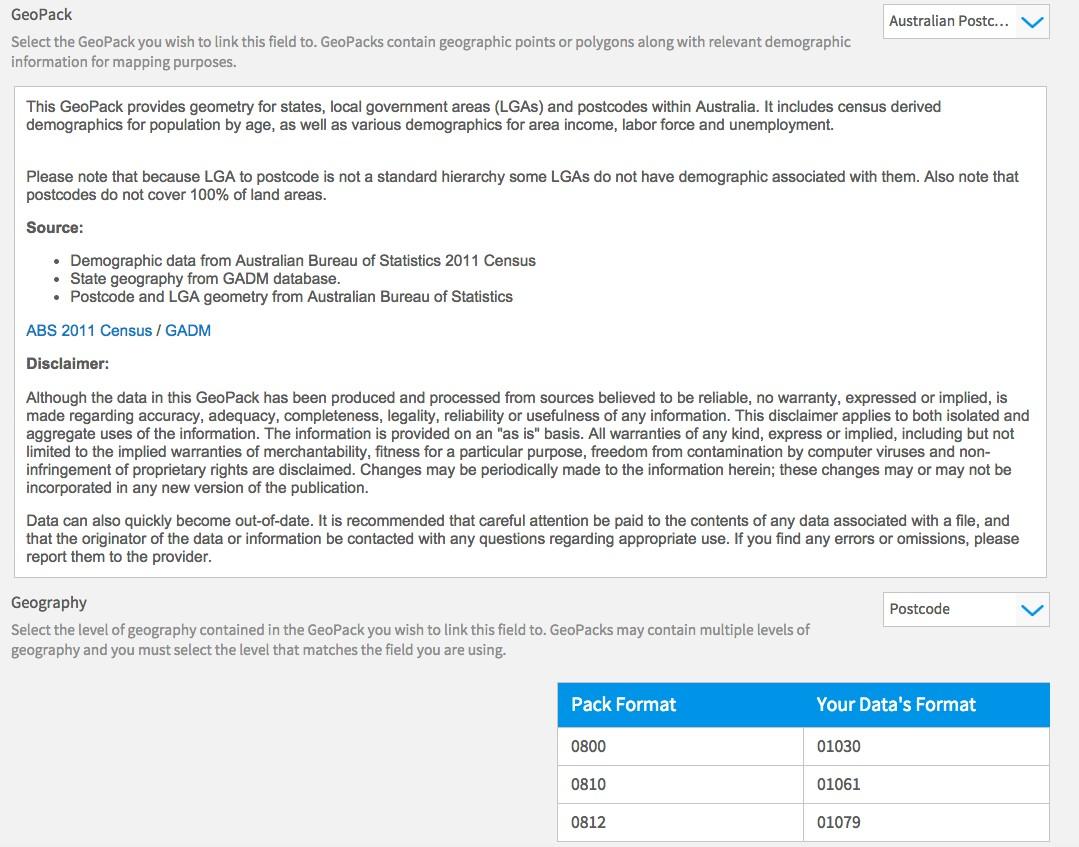 And then see what I have on the report builder.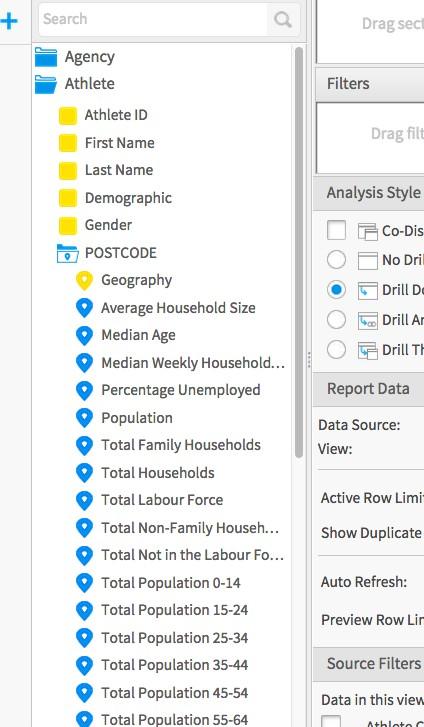 You'll need to check your postcode data that you are reporting off of and possibly input a new file with the correct info.
I hope this helps, but if not, let us know.
Thank you,
Kyle