Distribute Co-Display report as PDF or XLS
28 November, 2014
Hello, Our requirement is to distribute multiple metrics information from Yellowfin to multiple users in form of PDF or XLS.
As dashboards are not currently configured for Distribution as PDF or Excel, I created a CoDisplay report with One main and one Related Report.
When I try to Share/ Schedule this report, I do not see any option to distribute the report as PDF. The options are similar to Dashboard i.e. Distribute to the Yellowfin Inbox or Embed in HTML. Do I need to configure something to be able to share a Co-display as PDF/Excel ?
Application Version: 7.0
Build: 20140730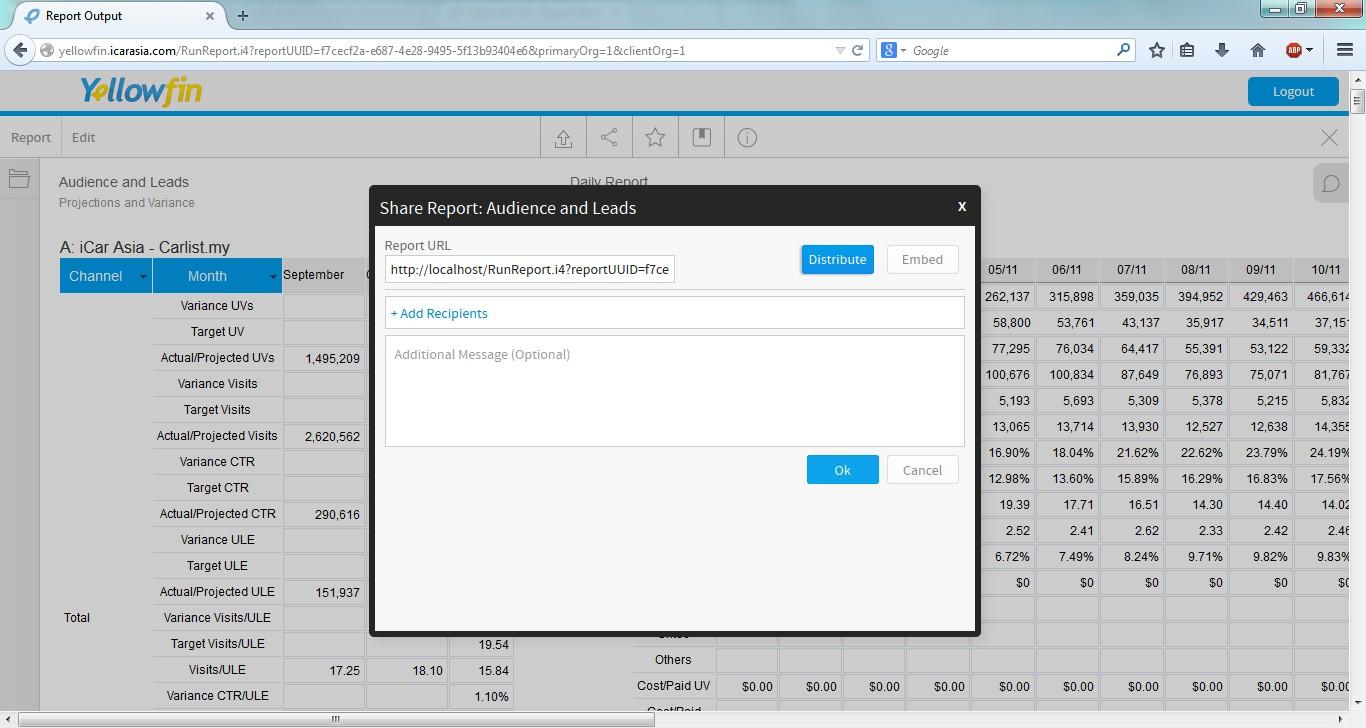 Hi Aparna,
Thank you for posting your query on our forum.
This may be to do with your role settings. To have the email option when sharing the report you need to select the Email Reports in the Role functions. This can be done via Administration> Admin Console> Roles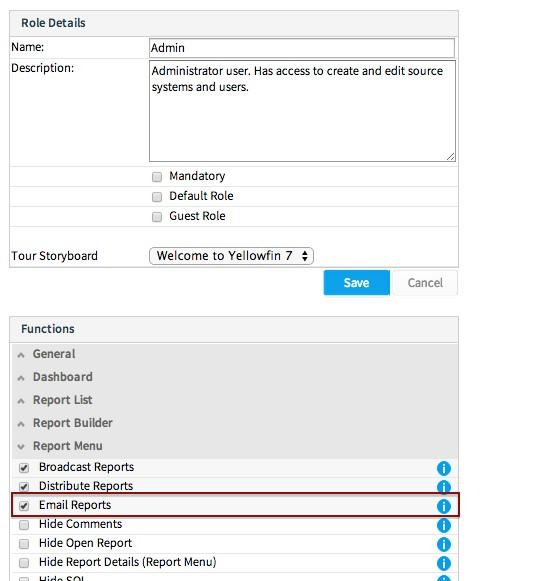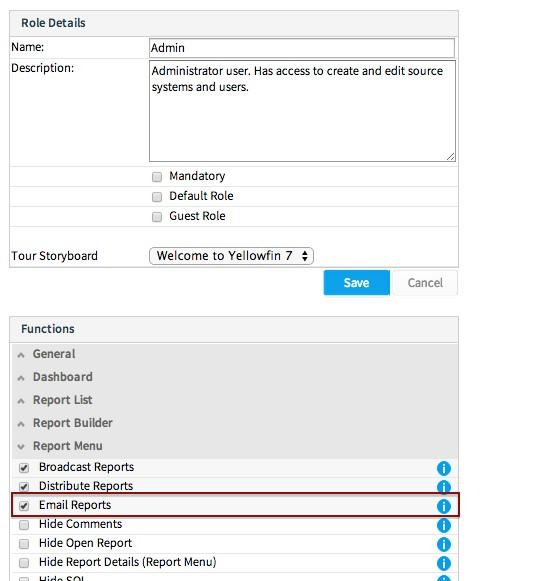 I hope this provides the solution you need but if you need further assistance with this query, please let me know.
Kind Regards,
Katie
Hi Katie, Thank you for the response.
I am already logged in as Admin User and the selection is already checked as seen in this screenshot.
Is there any other configuration that needs to be done ?
Regards,
Aparna Pai

Hi Aparna,
Thank you for your response.
My next thought is to check the Distribution Security for the report. The is found in the Report's Save menu, if Email is not turned on, this function will be unavailable on the share menu.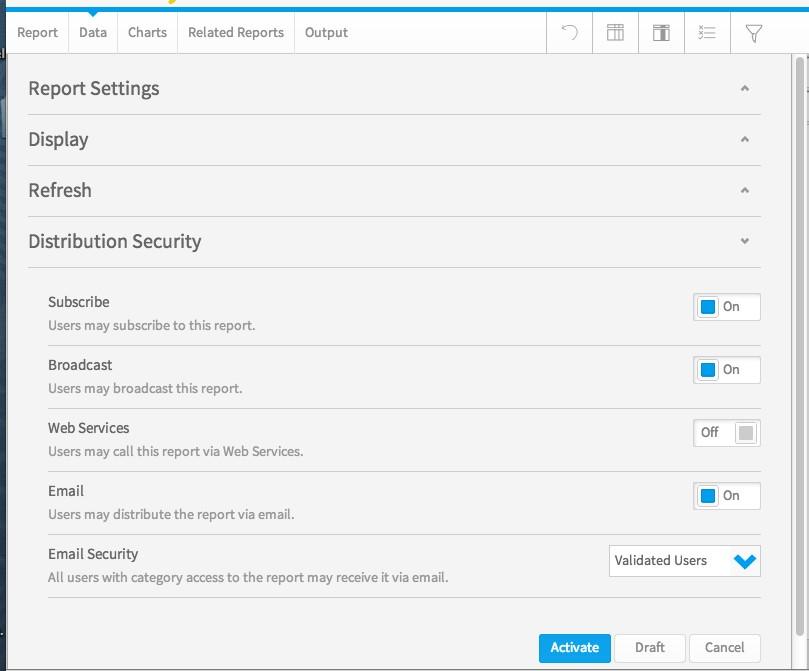 I look forward to hearing from you.
Kind Regards,
Katie
Hi Katie,

Thank you again for the quick response. I changed this Report Security and was able to email the report. I had to change security for all reports to be able to email the entire Co-display report.

Thank you very much for helping out with this !

Regards,
Aparna Pai

Hi Aparna,

Thank you for the update and great to hear that the email function is now available.

If you have any other queries, just let us know.

Kind Regards,
Katie