Export XLS with error
31 March, 2015
Hi
After the last update the export to XLS started exporting the wrong headers. Years have with invalid format!!
Version: http://bi.siger.com.br/info.jsp
YF works
but XLS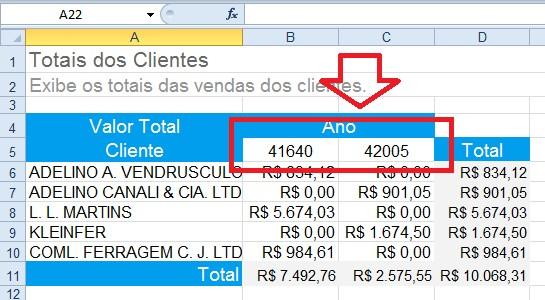 What is the reason of this error?
Regards,
Anderson
Hi Anderson,
Thank you very much for bringing this to our attention and submitting your screenshots. They made replicating your problem very easy.
I've opened up a defect regarding this issue(#190909 Report Export to XLS Changes Column Heading (Crosstab))
It seems to be occurring in both the most recent builds of 7.1 and 7.0 so hopefully a fix will be on the horizon.
In the meantime, if this is a critical problem for you, you could consider
rolling back
your instance of Yellowfin to the February build.
Please let me know if you have any questions or concerns.
Kind Regards,
Dustin
Best regards,
The Yellowfin Support Team
Contact Us:
Email: support@yellowfin.bi
Wiki: wiki.yellowfin.com.au/display/USER71/Home
Community Forum: www.yellowfinbi.com/YFForum.i4
Hi Dustin

Thanks for the prompt reply. I�ll think about it.

Regards,

Anderson