5 benefits of modernizing your application's analytics with embedded analytics
As an ISV company selling a SaaS application, you have built analytics into your software because you know customers highly value insights into the data that's held within your application.
Giving your customers business intelligence (BI) and analytics within your application offers them a window of insight into the data to help them optimize their business. You deliver more value which boosts end user adoption and means your client buys for longer.
Your analytics is probably something you built in-house - you are a team of developers after all! Or you bought an MVP analytics platform and embedded that into your application to get you up and running. Sound familiar?
Either way, you and I both know your analytics needs a revamp.
It's looking less sleek (design tastes and UI possibilities change) and your analytics offering has fewer capabilities than that of your competition, so you need to at least catch up. Or, you could look to wow your customers with truly powerful analytics, which includes automated insight discovery and more. (Every business is obsessed with data insights so automation is as attractive to customers as honey to a bear.)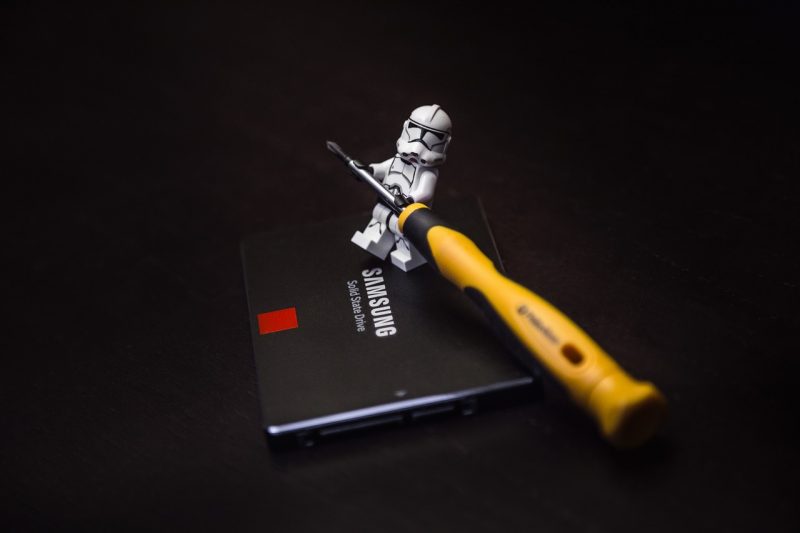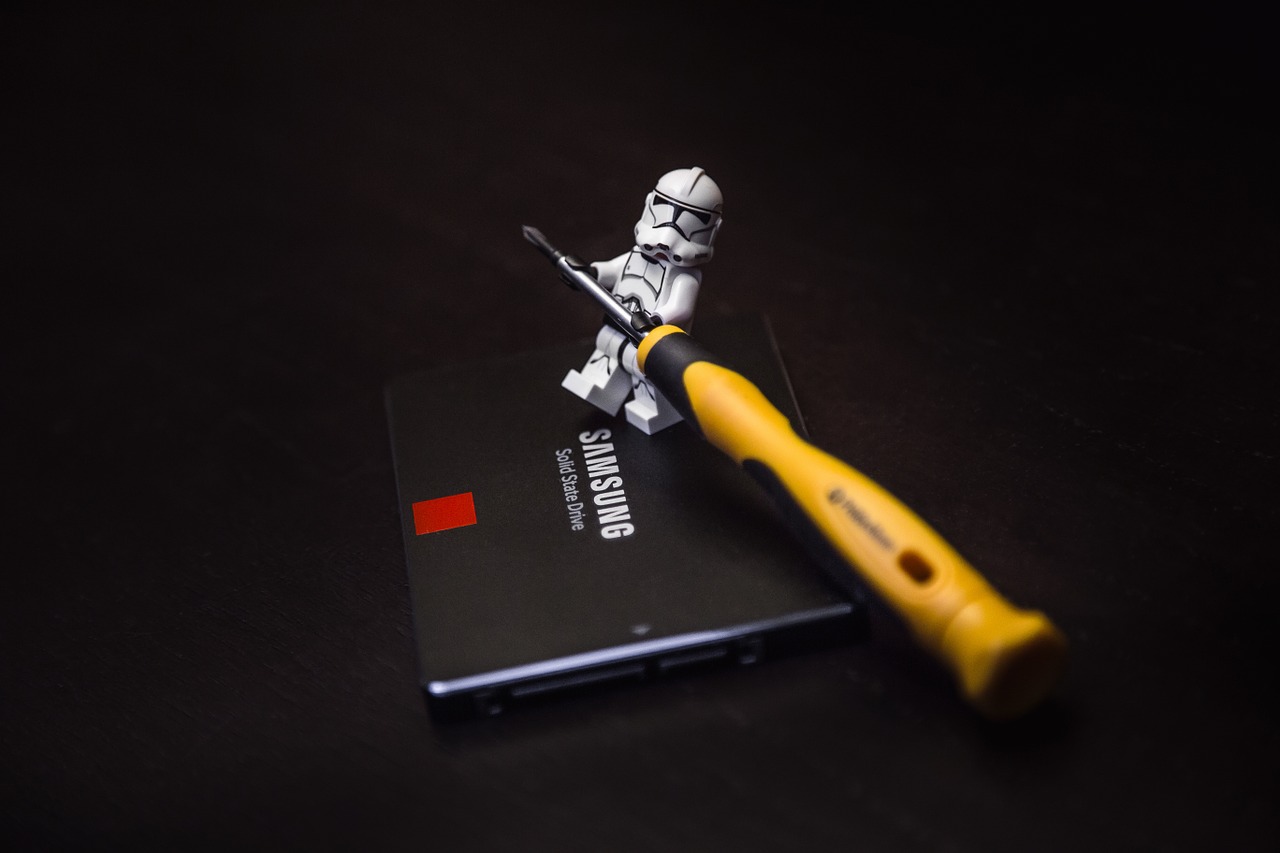 Buy embedded analytics or keep building your own?
Embedding an analytics platform into your SaaS application can, at first glance, seem a redundant idea. You have a crack team of developers who can build reporting for you. That would use your in-house resources (no extra invoices or vendor hunts) and ensure you have complete control over the final product.
But complete control also means complete responsibility. Have you been watching that technical debt build around your non-core analytics offering? It's a rising tide that will compete for your dev team's attention if you decide to take on the full development, maintainance, and future-proofing of the analytics yourself.
On top of that, you'll struggle to compete with the swish embedded analytics capabilities of your competitors - not because your team can't develop them but because you don't want your team's efforts diverted from your core product. Analytics isn't your primary gig.
If you can outsource all of the building, maintenance, future-proofing, and innovation around analytics to an embedded analytics vendor, you're going to free up far more of your internal resources to focus on your core product - your primary revenue generator.
Plus, when you partner with an embedded analytics vendor, you know theu are solely focused on delivering the very best analytics offering they can to your clients. You never have to worry about competing on this critical front.
That's why (besides the fact that Yellowfin offers embedded analytics) we'd highly recommend embedding analytics.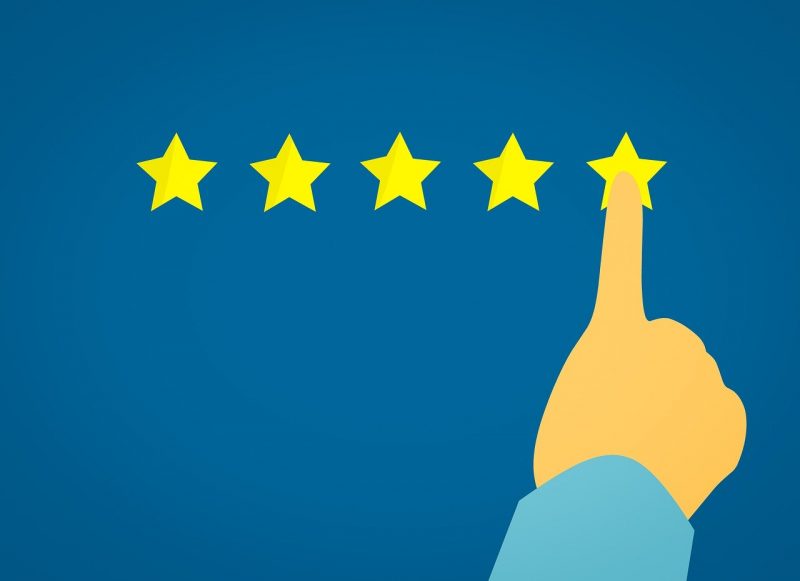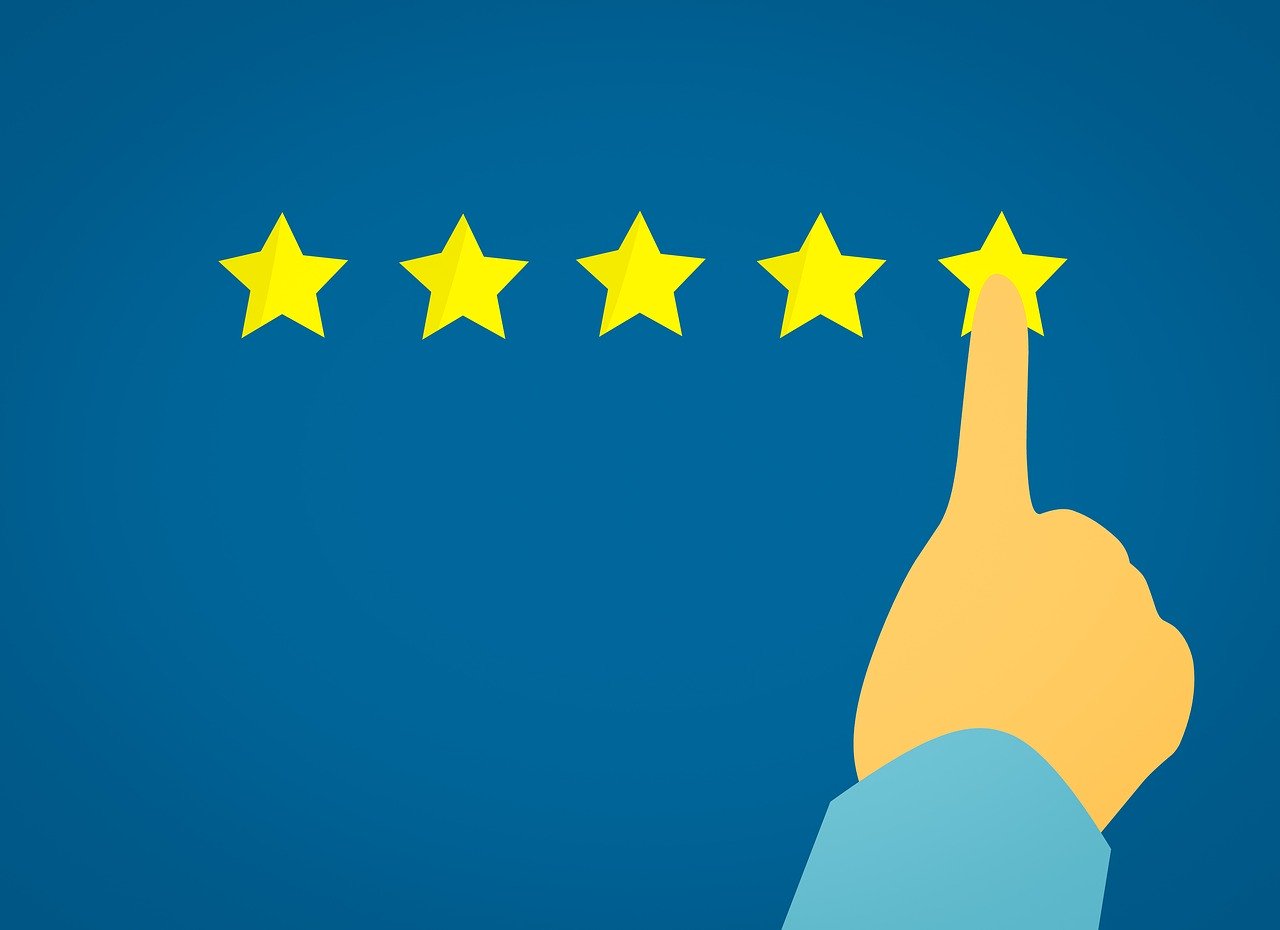 The 5 benefits of embedded analytics for ISVs
Embedded analytics raises the value of your software offering and attracts more customers. But take note that users are being inundated with more data than ever, and they need a way to keep up with that influx with minimal effort.
The user wants to be engaged by the data analytics element of your product if they are to spend any time on it putting the data (the insights they gain from your product) to use. That's a problem in the software space when new businesses with new tech are appearing all the time.
We've hit the era of automation and machine learning, and that has transformed analytics offerings in the past couple of years. With machine learning comes natural language insights into the data. With automation comes automated notifications of changes in the data - even data that the user wasn't tracking on their dashboard.
Does your analytics module offer automated data discovery, machine learning-assisted insights, and visually appealing visualizations that engage users?
If not, you need to be taking steps to upgrade your embedded reporting to a modern platform so you can compete. Here are just a few of the benefits of modern embedded analytics.
1. Sustainable competitive advantage over your peers
When analytics isn't the core of an application offering, it's understandable, on one level, that ISV Product Managers may not be prioritize updating it. But that belies a huge misunderstanding of consumer desires.
People have come to expect detailed analytics on everything from their personal fitness, calorie intake, and spending habits to all their operational business activities like revenue, pipeline, manufacturing errors, and customer churn. If you don't have modern analytics that serves up instant insights, you aren't serving your customers' needs.
But with modern embedded analytics, you can offer automated insights and gain a sustainable competitive advantage over your peers. Yes, a sustainable advantage. How so? Because the right modern analytics platform enables you and your end users to leverage new technology to get to the heart of the data - insights - fast. When you choose to embed an analytics platform that focuses on innovation, you will always have the latest technological advances available to you and your customer base.
However, you need to make sure that the analytics platform you embed isn't just chasing the next shiny piece of technology and hype but is applying that technology to solve your customer's real problems. For example, with automated insights, like Yellowfin Signals, users are automatically alerted to any changes in their data (even if they weren't monitoring that data on their dashboards) so they can take instant action. This means they can fix issues faster and maximize and replicate positive changes.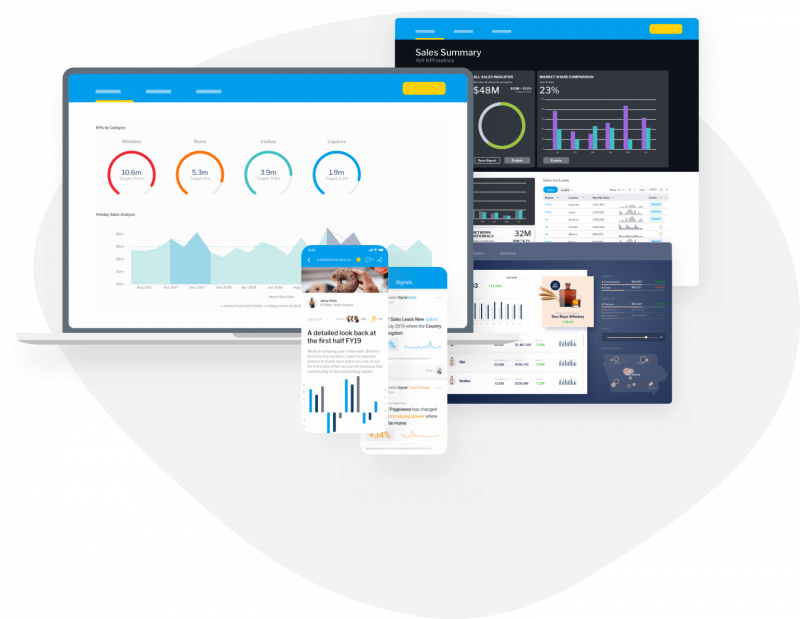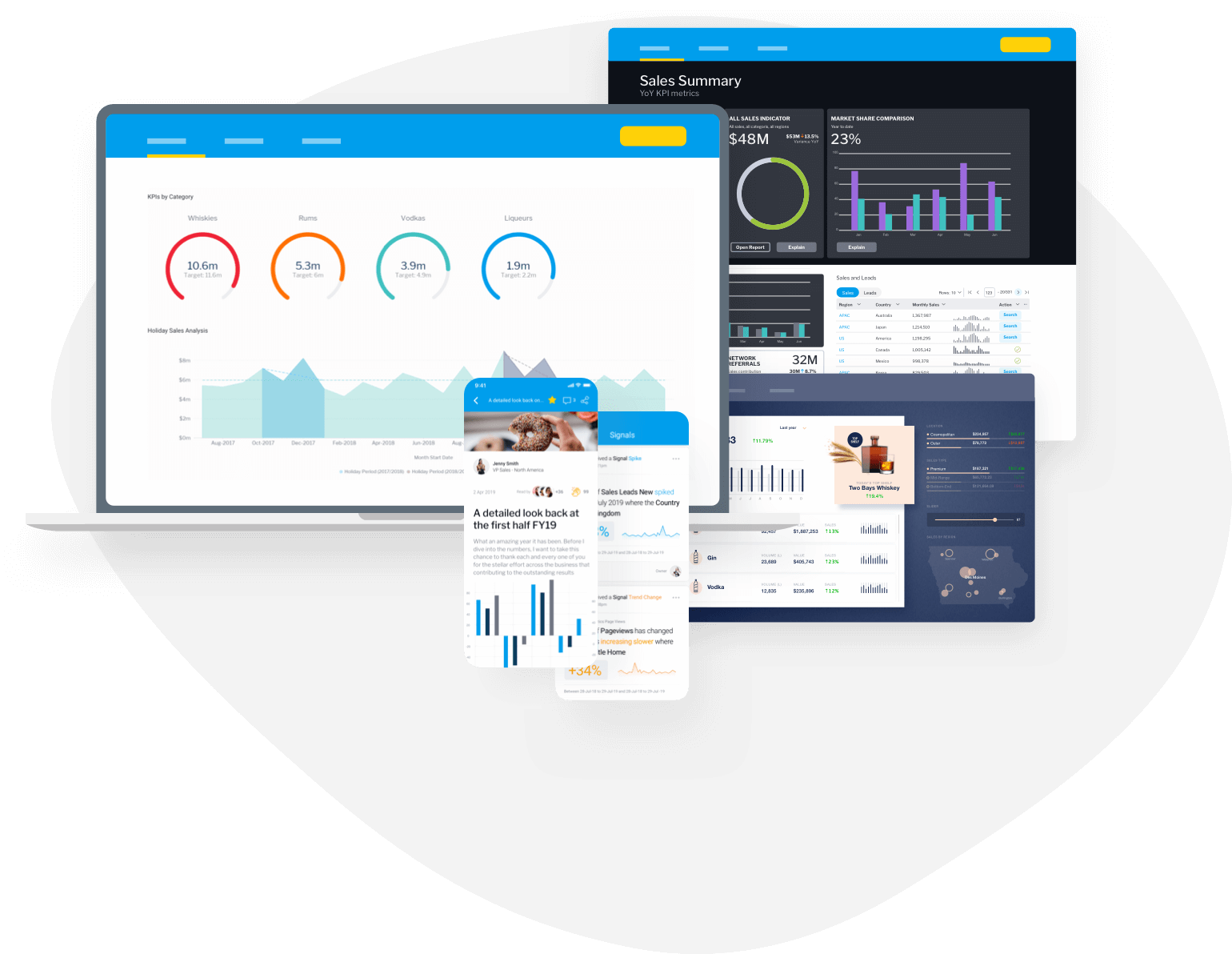 2. The ability to create an amazing analytical experience for your customers
When you embed modern analytics, you are able to deliver new capabilities that will transform how your customers use your application. Take a look at Yellowfin's dashboard Code Mode, for example, which allows you, as the developers, to code functionalities into dashboards that have only been dreamed of before now.
Modern embedded analytics also offers an enhanced user experience. In modern dashboards, machine learning algorithms, like Yellowfin's Assisted Insights, can help users analyze the data shown with the click of a button.
In addition, a wider variety of customization options permits you to brand the analytics module to your specifications - white label the embedded analytics - to provide your users with a seamless user experience. (They will never know the analytics weren't in-house.) And with improved user interfaces, users will enjoy the process of using the analytics more and therefore be more engaged with it. And greater engagement means increased retention.
3. Additional revenue streams via upsell opportunities
Because of the huge value brought to your customers through modern embedded analytics, you will gain the opportunity to add revenue streams and upsell them. The analytics module itself could (and should) become an additional income stream. Or, you could, for instance, include dashboards and embedded reports as standard in your application and reserve automated insights as an extra that your sales team can upsell to clients. A similar thing could be done with data storytelling capabilities like Yellowfin Stories and Present.
For embedded reporting upsells and additional revenue streams to work optimally, you will need to be partnering with an analytics platform provider that will price their analytics in line with how you price your software to your customers. Look for a vendor that will craft commercials to ensure you both win as you grow.
Even if you're not adding analytics as a direct revenue stream, the addition of modern analytics will significantly increase the value of your core application. Consider how you will sell that value to both new and existing clients (the methods may be different for those two customer types) and ask for your vendor's insights into how they have seen that done best. They should then be able to price the analytics to help you sell that value to your customer base.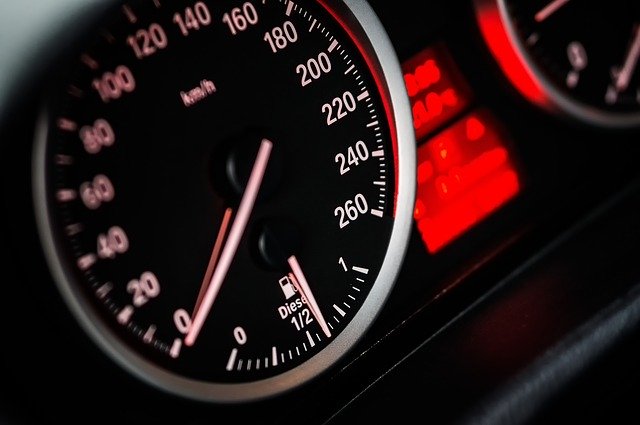 4. The ability to get to market fast
With the right analytics partner (note: you'll be in business partnership with your analytics provider as you're embedding their software into yours, so choose wisely), you will also be able to get to market fast.
At Yellowfin, we offer the Launchpad Package that walks you through how to do all the integration and building best practice dashboards and reports in the Yellowfin platform. In addition, we will walk you through how to market your application and prepare your sales team for selling the new benefits that come from embedding analytics into your application.
With a team of experts in embedded analytics, you will have the headstart you need to launch fast. Nobody wants to be paying for months for software that clients aren't buying yet, so ensure you pick the embedded BI vendor that will stick by your side and help you win fast.
5. Allows you to focus your resources on uplifting your core product
As mentioned earlier, buying embedded analytics rather than building it yourself will free up your developer resources to focus on your core offering. Analytics isn't your endgame - we realise that - so we don't want you to have to spend any more time and resources on analytics than necessary.
Plus, by purchasing a fully-fledged, industry-leading analytics platform, you don't need to worry about keeping up with the competition's analytics capabilites.
Because analytics is our expertise, we are constantly improving Yellowfin, adding new features, and integrating the latest technologies so you and your clients get an ever-better product and experience. That's just not something you could dedicate resources to without it being detrimental to your core product.
Now, to modernize
So there you have it - five benefits of modernizing your embedded analytics offering. You gain:
A sustainable competitive advantage

The ability to create an amazing analytical experience for your customers

Additional revenue streams via upsell opportunities

The ability to get to market fast

Fewer resources are diverted from focusing on your core product.
To find out more about Yellowfin embedded analytics (and why many analysts say we're top in the industry for embedded BI), head over to our page dedicated to software vendors. We're more than happy to talk and discuss the opportunities that modern analytics can provide for your business and customer base.
How to Choose the Best Embedded Analytics Solution to Modernize Your Application
Here's your complete guide to comparing embedded analytics options when you're looking to modernize your analytics offering. Download the paper.