5 Steps to Prepare for Enterprise Self-Service Analytics
Self-service analytics is fast becoming a necessity, not a luxury, in the modern enterprise.
More businesses want to provide staff with self-service BI tools they can all use, without needing IT help or technical knowledge. This helps drive a data-driven culture across the organization, open up access to data to more people, and unlock actionable insights.
Without accessible analytics, you may limit your users' ability to leverage useful data to make decisions, fail to convey the value of data, and risk falling behind your competitors.
So, how exactly does an enterprise ensure their implementation of self-service analytics is embraced by their users? This blog will help you prepare for adopting self-service BI by covering some key considerations before you choose a new analytics software solution.
1. Assess Your Current Analytics Maturity
First thing's first: Take the time to identify and understand your current analytics maturity.
An exceptional analytics offering must be supported by an evaluation of your business and a clear understanding of your current internal capability. For instance, what type of data do you have, and how is it managed? Is it accessible? Is it reliable for analysis? What format is it available in? Assessing your present situation is an essential starting point for identifying the challenges and areas for improvement that a new self-service analytics solution may help in.
To do this, you need to figure out where your application or software ranks on the analytics maturity curve. This is a BI maturity model that helps you highlight the value of analytics to customers and understand the development effort required through 5 distinct stages. Here, you can learn what stage you fit in, and what sort of self-service analytics solution would be ideal to help you define objectives, address pain-points and provide better BI capability to users.
For example, many customers Yellowfin speaks to are often already in Stage 3, which encompasses basic reporting. They may already have an in-house developed analytics solution that provides parameter-driven dashboards within their application, but it also may be limited.
If a business is seeking to adopt a new, more specialized self-service analytics solution for their users and customers, they can use the maturity curve model to define important considerations, such as what new functionality their users need from their dashboards, what their data sources are, what documentation is required to help them get used to potential new tooling, and so on.
Following the analytics maturity curve or taking the time to build your own BI maturity model will help you build toward implementing a new self-service analytics solution in smaller, organized phases - to ensure you understand your own business needs before investing in a new toolset.
Download: The Embedded Analytics Maturity Curve - Whitepaper
2. Ensure Clear Communication and Objectives
Implementing a self-service BI solution needs to be a process that all key stakeholders across the business are informed about, and understand the reasons behind, in order for any new analytics software to be leveraged to its fullest capacity, its value recognized, and goals met.
Not everyone will be able to immediately discern how low-code, no-code dashboards or automated, augmented analytics will transform their workflows positively just by making such a solution available, nor will everyone be able to drive your intended business-specific objectives (such as increasing analytics usage or improving accessibility to data) without extensive briefing and communication between departments and teams.
All new software requires some introduction; make it a priority to address each stakeholder's concerns and knowledge gaps early, so that everyone is aware of the reasons for purchasing self-service BI tools, what they bring, and what the enterprise should look like in the months and years following its implementation. This will ensure the implementation process is efficient, and that your objectives with the new solution are clearly established rather than open-ended.
Learn More: What Is Self Service Analytics? The Role of Accessible BI Explained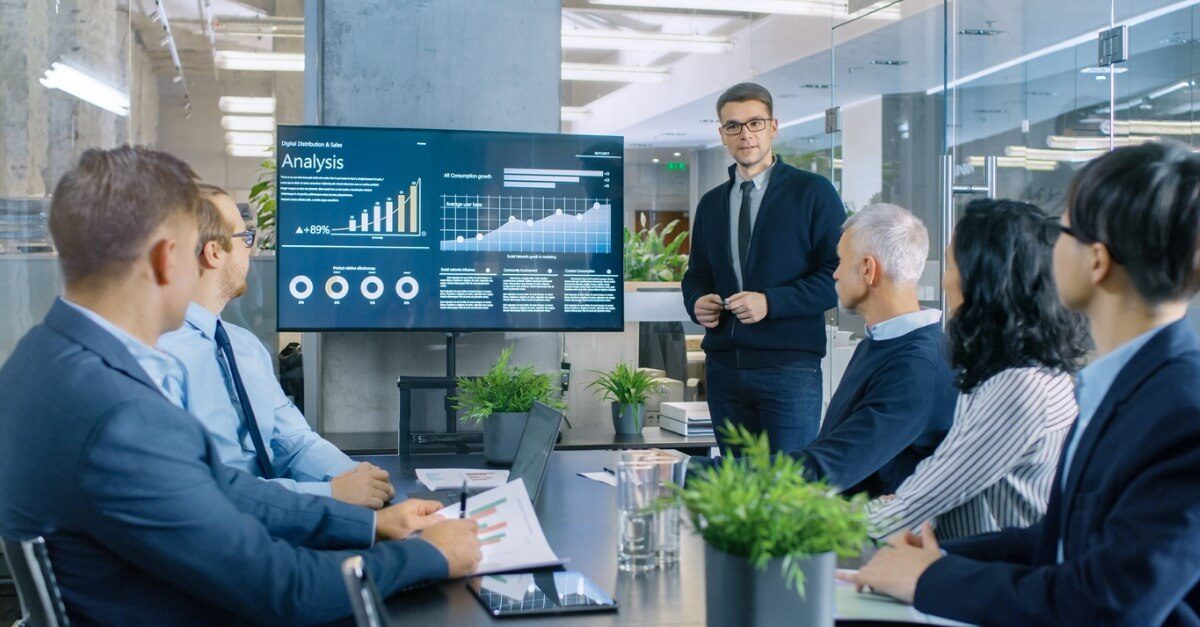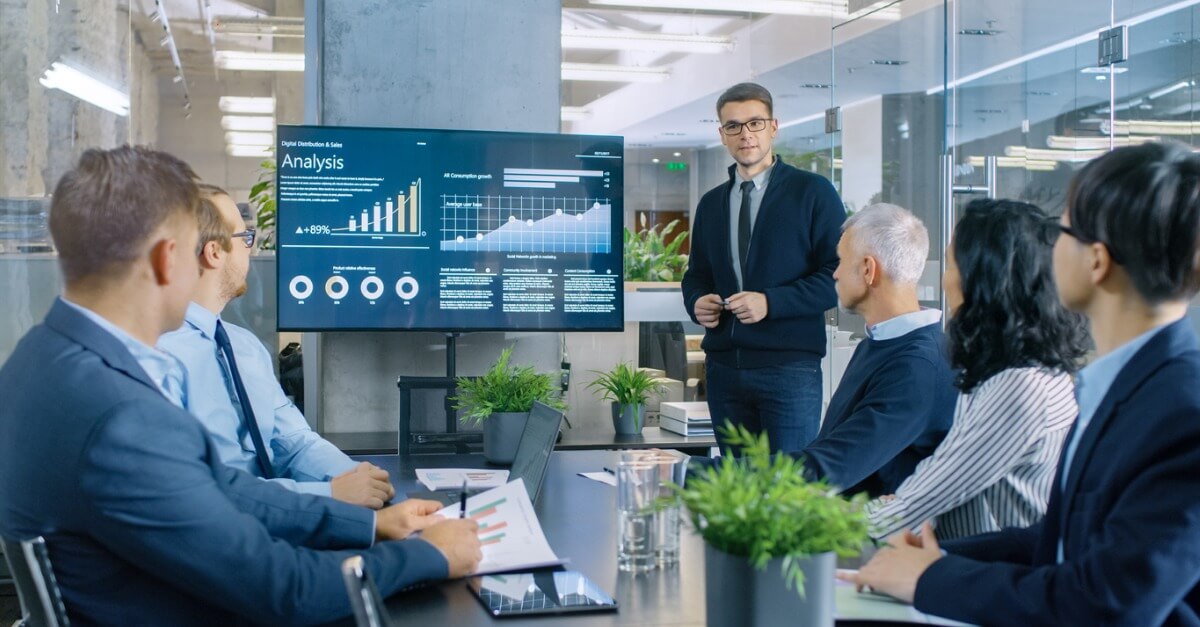 3. Identify Your Self-Service BI Champions
Ensuring your self-service analytics solution is embraced by your internal users as fast and seamlessly as possible is important, but it can be a challenge. One effective way to realize this objective is to focus on identifying who in the enterprise can proactively lead the implementation of the software into the business and into the average users' daily workflows - by example.
Self-service BI champions are enterprise users who are ideally data-driven, knowledgeable with basic reporting and dashboards, and are highly likely to leverage your new user-friendly analytics tools to their fullest advantage from day one. Naturally, these types of power users will be the best advocates for its use throughout the business, and for conveying the value of BI. Including your future BI advocates in the planning and implementation process, then, is essential.
Of course, your self-service analytics champions shouldn't just be already technically-minded individuals (analysts, report builders, developers). Make sure to include non-technical business leaders that may be actively seeking better and easier ways to extract insights from their data, as well as staff from business units that may benefit from having new analytics tools in their workflows immediately (Sales, Marketing, Customer Experience, etc).
Learn More: Self-Service Analytics: 5 Key Benefits and Improvements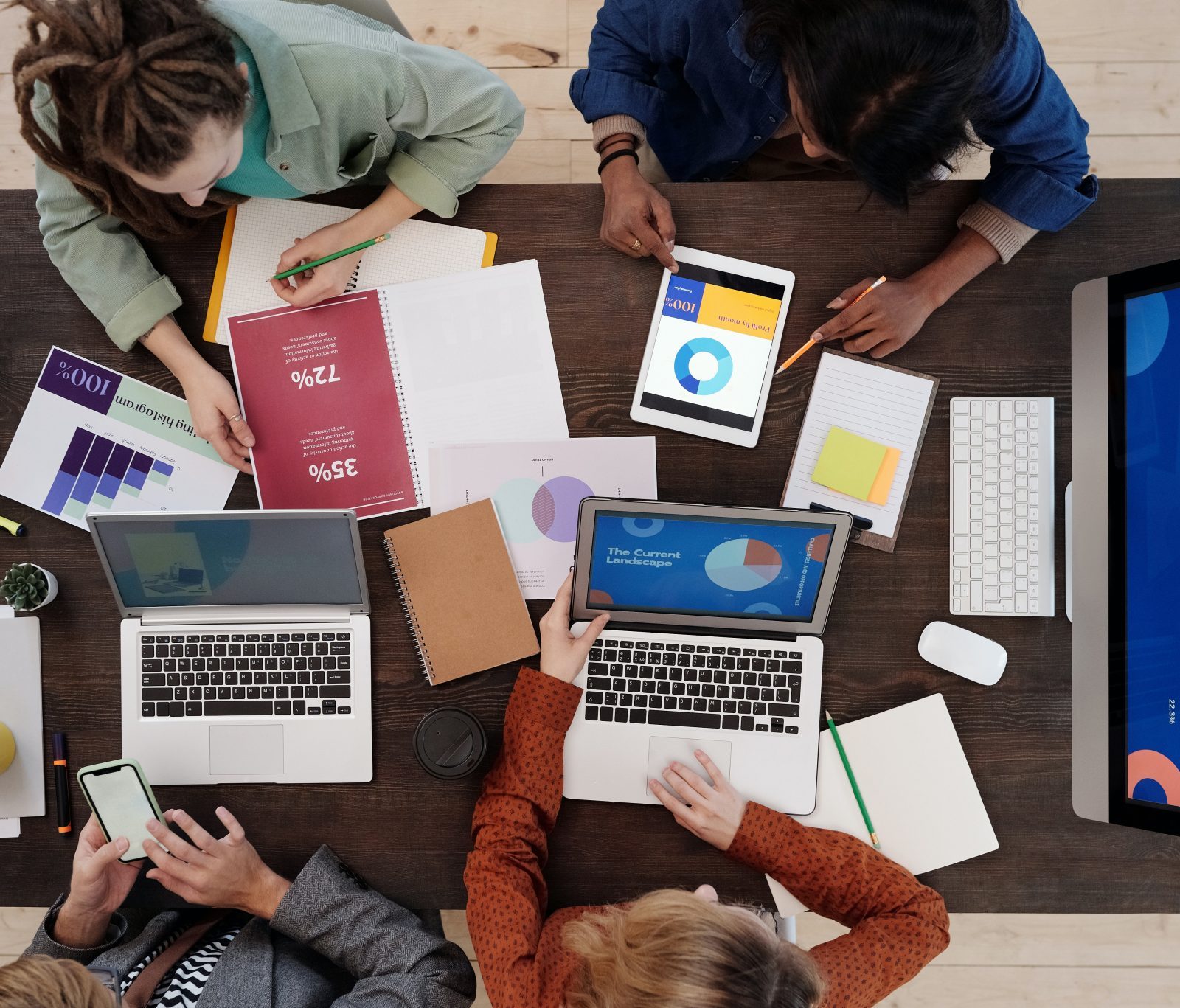 4. Begin Assessing Best-of-Breed Self-Service BI Capabilities
The evaluation and buying process of a self-service analytics solution understandably will take some time - so it's in this stage that we advise not rushing and being as comprehensive as possible in establishing your business requirements, engaging in product demos and free trial offers, and asking many questions of your potential chosen self-service BI vendor.
Modern BI vendors offer a wide range of capability, but specific to self-service BI, we recommend assessing whether your potential analytics vendor provides the following features:
We also advise seeking research and advice from independent data advisory experts, such as Gartner. The annual Gartner Magic Quadrant for Analytics and Business Intelligence Platforms is an excellent third-party report into the best self-service BI vendors currently in the market, with Yellowfin being awarded its 'Visionary' category for 3 years running (2020 - 2022).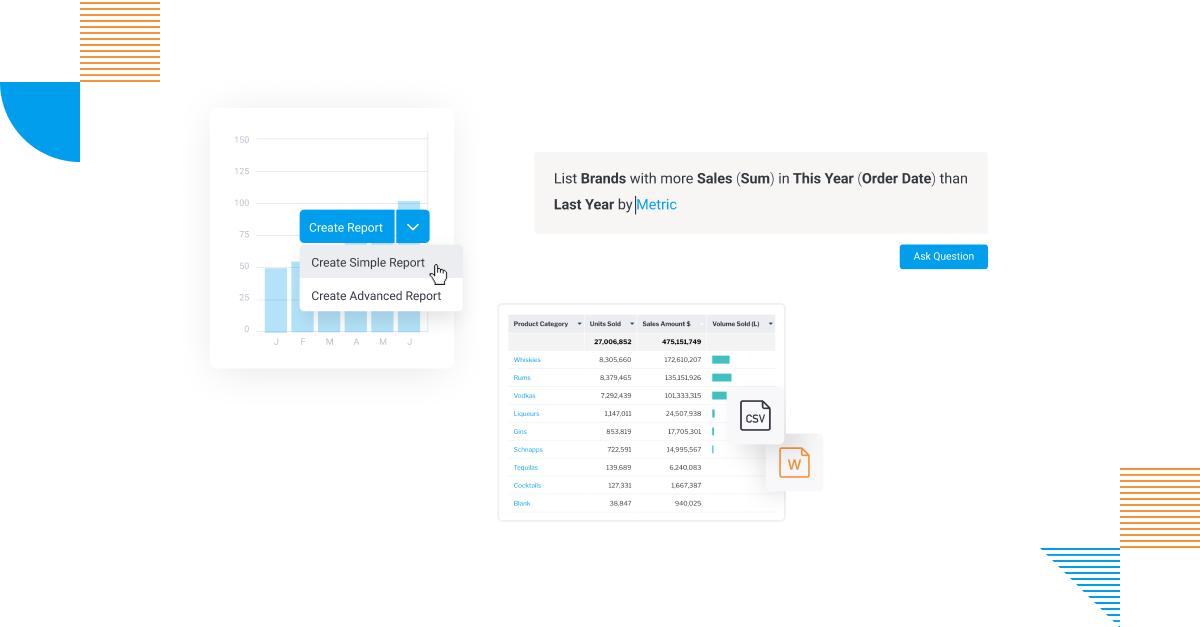 5. Train and Educate Your Everyday Users
You've assessed your current data situation, defined your objectives, communicated the plan, found your champions and picked your preferred self-service BI vendor - now it's time to ensure your everyday users get the training and education they need to effectively use your tools.
While the definition of self-service BI is streamlined analytics that allow regular people to explore, share and analyze data without needing extensive knowledge or skills, there is still a degree of introduction and guidance required to get your user base up-and-running with their new toolset.
The best vendors provide a combination of accessible, user-friendly analytics capability while also providing extensive documentation and training guides (in the form of courses, videos, webinars, and so on). Yellowfin, for example, provides an extremely beginner friendly way for any user to begin exploring their data with its Guided NLQ feature, while offering an in-depth Evaluation Guide for regular users to begin understanding the fundamentals, and a deep dive Wiki for more technical users - in addition to its free Yellowfin University training courses.
Learn More: Yellowfin University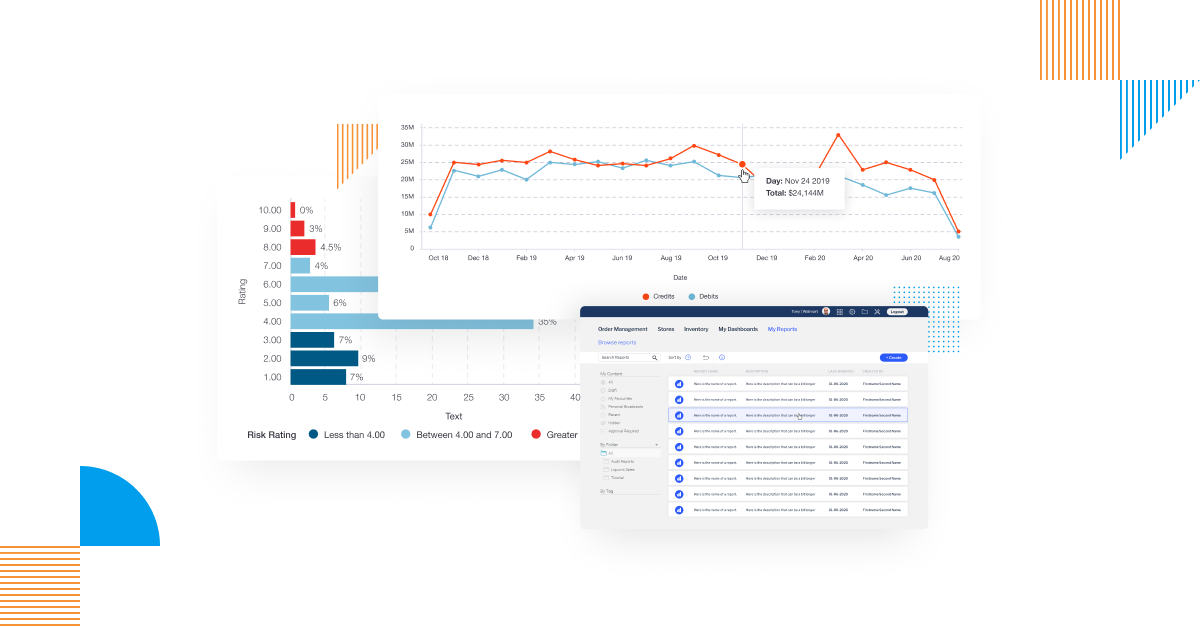 Self-Service Analytics: Get Started with Yellowfin
Learn how Yellowfin can provide efficient, streamlined, self service analytics for every type of business user in your enterprise - try our free trial today.