8 key considerations for choosing an Embedded Analytics solution
Embedded analytics is a core feature of many applications today, and choosing the right solution and partner for your software must be approached strategically to deliver value.
Historically, analytics has not always been a priority feature for software vendors.
Many applications typically are built with analytics bolted-on later, as standalone tools.
But the changing needs of today's business users has accelerated the importance of providing in-built ways to monitor and explore their data while they use your software.
However, this shouldn't be viewed purely as a necessary technology upgrade. Embedding analytics into your product is a modern initiative that benefits everyone. Your product team gains an invaluable long-term selling point, and your users get a data-driven software experience that supports them with their decisions. Most critically, you ensure everyone derives more value and business benefits while using your software.
Above all, giving your users a reliable way to make decisions based on metrics rather than intuition is one of the biggest benefits you can deliver in your application today.
If you're a vendor delivering or utilizing software to drive customer interaction, embedding analytics should be approached carefully to ensure success. Learn the 8 key considerations when choosing an embedded analytics solution for your product.
Buy or build embedded BI: Which is better?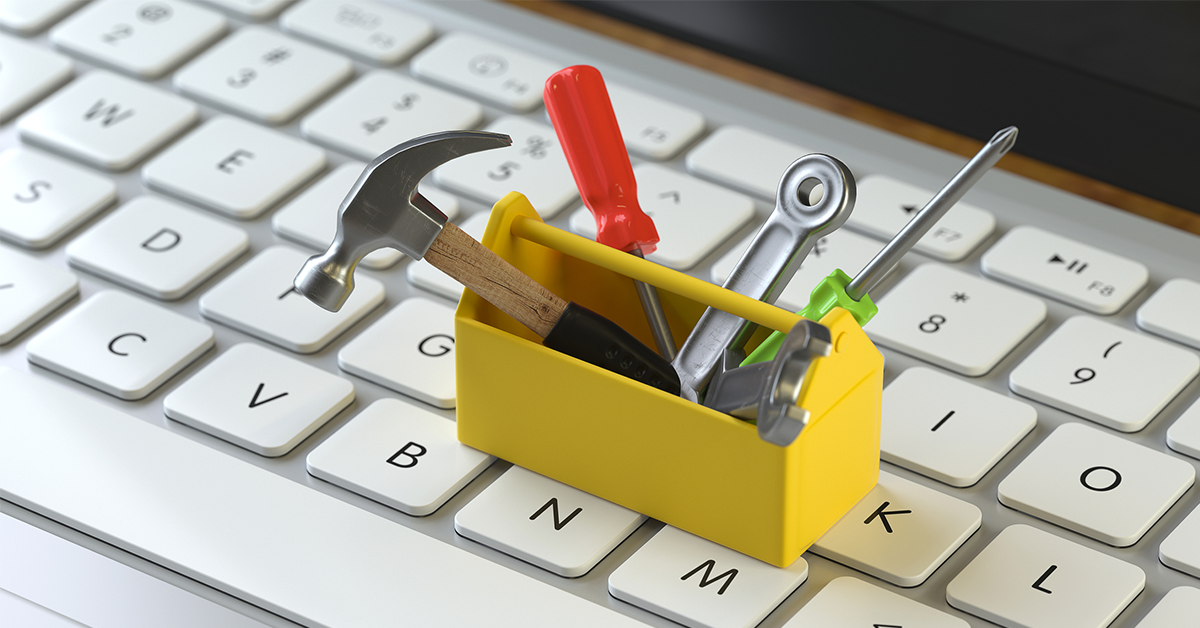 The first and most common roadblock vendors face is whether to buy or build analytics.
In our experience speaking with customers, many vendors face strict time-to-market deadlines or need fast integration. They turn to their developers to build analytics as it's needed, as there's a belief buying a third-party solution cannot align with their vision.
You may be surprised to know that buying embedded solutions like Yellowfin are very easy to blend through white-labelling - and that there are bigger obstacles you may not have considered instead. Some of the actual challenges for choosing to build include:
High costs: Getting developers that have the necessary skills you need to implement analytics requires significant investment to recruit them and then train others.
Less resources: If you get your in-house developers to build home-grown embedded BI features, you must expect them to also handle all maintenance, support and bugfix requests. If time-to-market pressures are a factor in your business scenario, your developers will actually have less time available for getting other critical areas ready.
Must match competitors: If you opt to build analytics, your developers will need to continuously match the constantly evolving features and capabilities of third-party analytics platforms, otherwise it's not guaranteed your users will choose your software's analytics over other tools. Adding the latest features in a timely manner that match specialized third-party solutions is near impossible; your developers will need to have considerable technical integration skills to keep up and add new features successfully.
Replicating the feel: White-labelling is a core benefit of third-party analytics solutions, but if you build, your devs will need to ensure your home-grown analytics matches the vision, aesthetic and feel of your core app to ensure the user experience is consistent.
The reality is opting to have developers build analytics can be very difficult and time-consuming. There's no guarantee your analytics will effectively match what specialized analytics solutions offer, or your users will gain value from your homegrown BI. With the investment involved, your product could also actually face more time-to-market delays.
Your users may have basic analytical needs at the start, but eventually their demands for better reporting and deeper insights will grow, necessitating an offering from your product that can keep up. If you're considering to build analytics but are not confident, time-poor or lacking in internal skill-set, it's highly recommended to not build - and instead re-evaluate the path of buying a proven third-party embedded analytics solution.
It's a lot more cost-effective, easier and comprehensive than you may think.
Read more: What is embedded analytics? - An Essential Explainer
3 must haves when buying a embedded analytics solution
Of course, choosing to buy an analytics solution for your software comes with its own considerations to ensure your team understands how and why it's the best match.
The biggest advantage of buying modern embedded analytics solutions is all of the expensive roadblocks and problems associated with building analytics are a non-factor.
Embedded BI platforms such as Yellowfin provides easy and seamless integration of highly customized analytics features into your software. Yellowfin's specific white-labelling tools in particular enable developers to match the analytics components with the rest of your core application experience, in aesthetic, branding and vision.
Yellowfin also combines action-based dashboards, data storytelling tools, data visualizations and contextual analytics to help highlight the value of your product as a package by engaging new and existing users with the latest analytical features.
Whether you're still on the fence about building vs buying analytics or wanting to ascertain the essentials for choosing the right solution to buy, here are the 3 top considerations to keep in mind when buying embedded analytics solutions.
#1 - It must have traditional and modern analytical capabilities
Embedding analytics into any application enables your customers to use data for their work. For some, baseline business intelligence tools such as dashboards may be enough.
However, there are always certain users with evolving needs that will need access to advanced analytical features, something solutions like Yellowfin address end-to-end.
The best embedded BI solutions cater to a broad spectrum of self-service BI requirements, both traditional and modern. Embedded reports and dashboards must be actionable and enhanced with data storytelling, collaboration and broadcasting features to better share discovered insights with others and encourage adoption by your users.
Solutions like Yellowfin augment these expected traditional embedded BI offerings with automated alerting and AI-assisted analysis, which opens up highly unique analytical experiences and opportunities to explore critical business metrics and discover insights in areas users may not have known to look, adding extra capability and value to your app.
In addition to data preparation and modelling, administration and security, it's important to consider how each analytical element is embedded into your software and whether it offers flexible options. Yellowfin, for instance, uses iFrames and REST APIs to run embedded code across cloud, desktop, mobile, and web-based sources, ensuring your software is future-proof to scales with your users as data requirements increase.
#2 - It must seamlessly blend analytics with your software UX
Delivering exceptional embedded analytics features like action-based dashboards and automated insights requires a solution that can integrate these tools alongside your core software in a seamless manner to ensure your users get more value from your product.
An application's user experience is just as important as its capabilities. Yellowfin's white-labelling tool helps developers have total control over how each embedded analytics component looks and feels to accurately align with the vision of your product, so it doesn't look like one application hosting another third-party analytics solution. This will eliminate any potential concerns from users around performance or security.
#3 - It must accelerates time-to-market for your product
One of the biggest roadblocks to building an analytics solution into your product using in-house developers is the time and costs associated in getting it up and running.
Look for an embedded BI tool that's designed around a streamlined and efficient integration process that allows software vendors to get their product to market fast.
If it reduces potential development time around getting your in-built analytics accessible for users, developers can focus on improving other critical elements of your core product, while users can start leveraging its capabilities in days rather than months.
5 critical criteria when choosing an embedded analytics vendor partner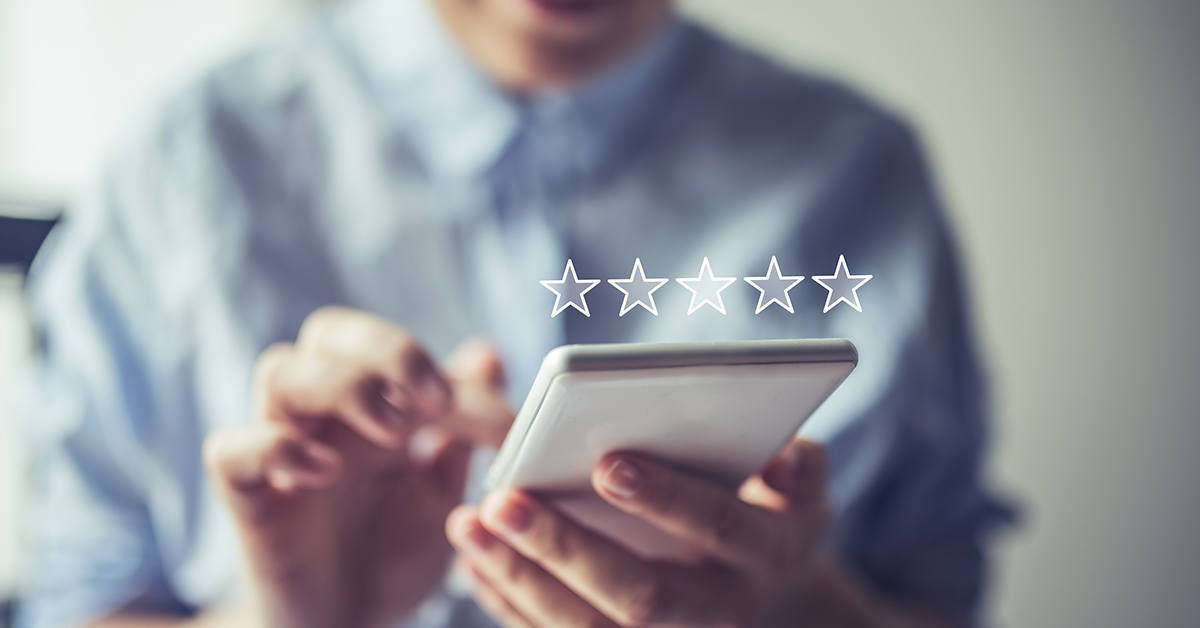 When buying any embedded analytics tool, it isn't just about how robust its features are.
As part of your decision process, consider buying an embedded analytics solution as a strategic partnership with a proven specialist. This is not just a technical integration of new technology, but a platform intended to benefit all users in the long-term.
Take the time to consider these 5 essential considerations before picking a solution, and learn how Yellowfin ticks off this criteria as the best embedded BI solution today.
#1 - Are they a recognized solutions leader in data analytics?
Analytics is always evolving with emerging technologies and sophisticated techniques.
The first thing to consider before choosing to embed analytics into your product is to evaluate solution providers that are recognized for offering the latest and most advanced capabilities on the market to maximize the value of your investment and ensure you gain a competitive edge.
Yellowfin has been recognized by leading global advisory firms Gartner in the Magic Quadrant for Analytics and Business Intelligence Platforms for seven years running and has been named a 'Visionary' in the space in 2020, based on its ability to execute and completeness of vision.
# 2- Are they capable of data integration and security?
Data can come from several disparate sources throughout an organization. Successfully consolidating and curating high-volume data with varying technical requirements necessitates choosing an embedded analytics platform that has comprehensive integration technology so the process of integrating software, data and security with analytics is fast, successful and secure.
Yellowfin significantly streamlines the data integration process with support for application integration and content integration, offering developers multiple options to do so, including JavaScript APIs, REST API web services, iFrames, web connectors and custom web services.
Security and identity control is also important, and Yellowfin provides integration with common directories like Active Directory (AD), Lightweight Directory Access Protocol (LDAP), Security Assertion Markup Language (SAML) and more authentication models.

# 3 - Can they assist with technical architecture design?
The architecture design of an embedded analytics solution lays the groundwork for all your software's analytics projects in the future. It must be flexible, robust and able to accommodate a number of considerations, such as multi-tenancy and the varying infrastructure models (cloud, SaaS, on-premises, etc) of today's digital transformation landscape. We recommend putting in extra time during the planning phase to find an analytics platform partner that supports a large range of architectures and offers a design that can be tailored around your long-term needs.
Each component and module of Yellowfin's architecture design is highly customizable and flexible when it comes to being integrated into applications, whatever the business sector, use case or type of user base. Take a look at our detailed architecture overview in the Yellowfin Evaluation Guide and see how we could be best fit for your embedded initiatives.
# 4 - Can they provide ongoing support for your project?
Buying an embedded analytics solution and implementing it into your product doesn't signal the end of the project. Like when choosing to build analytics in-house, there are many considerations to address to ensure analytics is effectively integrated into your core application in the most optimal way. There may be tools you need additional assistance in, or areas of the solution you are unfamiliar with and cannot properly leverage without the right help.
This is why selecting a partner that will proactively support your implementation of embedded analytics into your product, not just sell it. Yellowfin views analytics as a critical differentiator for any organization, and we have the technology, tools and processes in place to ensure you get your analytics and application to market in the most optimized way possible, end-to-end.
# 5 - Are they best fit for a strategic long-term partnership?
Ultimately, you're considering or choosing to buy an embedded analytics solution because you want to provide an exceptional user experience when customers use your application. Analytics isn't just a shiny new tool, but a game-changer for how people extract value from your product.
Shortlist analytics vendors who understand that this sort of undertaking isn't a once-off project, but a longstanding commitment. Take the time to identify which partners fit with your business culturally, and that their people are proactive and experts in supporting your product needs.
Get Your Ultimate Guide to Selecting the Right Embedded Analytics Solution and Partner
Have more requirements you need addressed? Download your free whitepaper on How to Select an Embedded Analytics Product: Twelve Criteria to Consider - and learn what's most important to tick off.